La Familia Rodriguez
ALASITAS
CATURRA - WASHED
Bolivia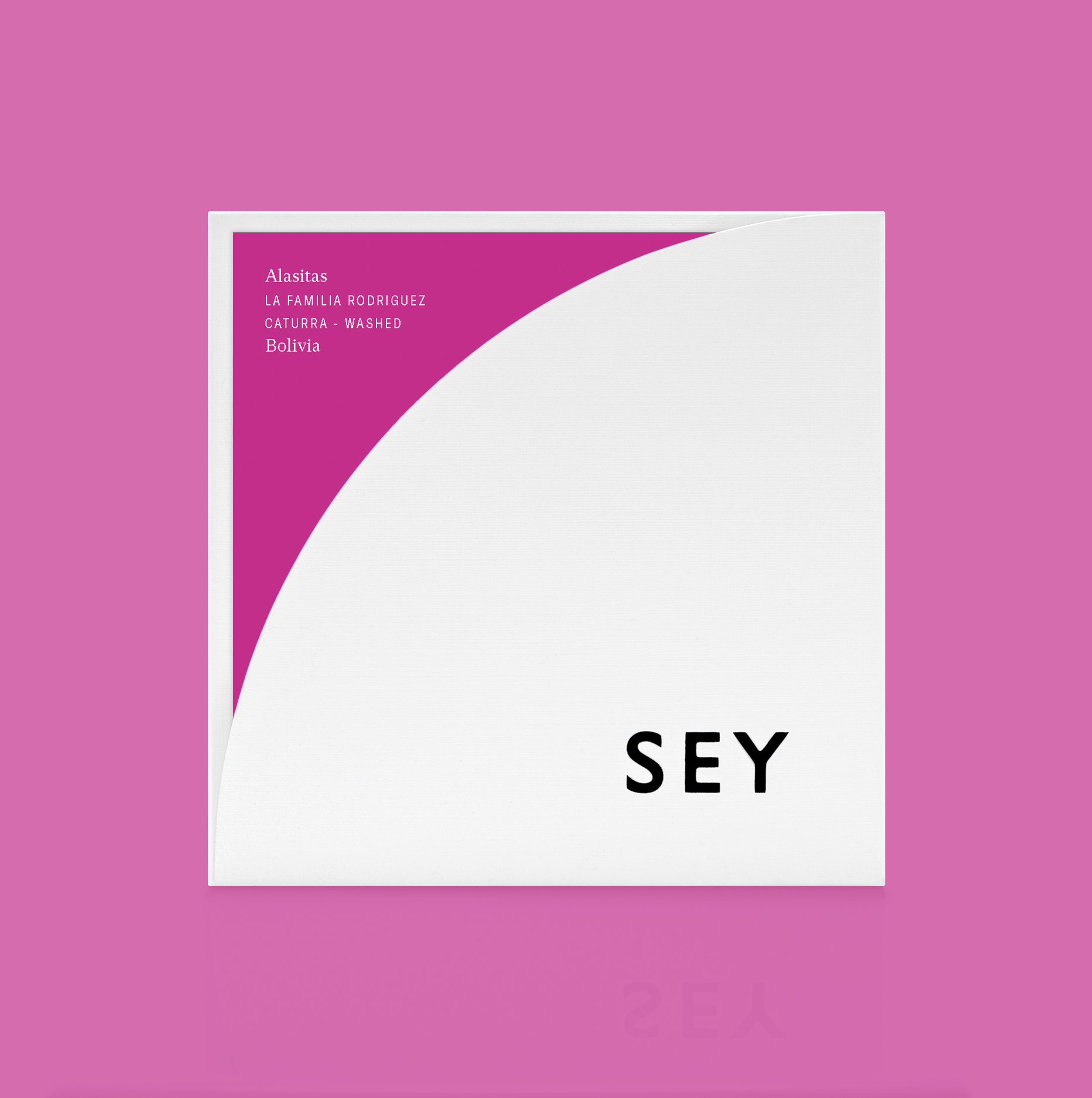 La Familia Rodriguez
ALASITAS
CATURRA - WASHED
Bolivia
This coffee is sweetness focused with a ripe stone fruit articulation, whisper of rose florality, and a lingering chocolate finish.
PROCESSING
Harvested at peak ripeness. Floated. Depulped. Dry fermented for 20 hours. Dried on raised beds for 25 days.
ABOUT ALASITAS
Alasitas was planted by the Rodriguez family in 2012 in response to the rapid decline in coffee production within this region. The farm was created with the vision of becoming a model coffee farm that local producers could see and learn from; thus demonstrating to others the potential and value of their land. The resulting Sol de la Mañana ("Morning Sun") project educates producers in all things related to coffee production: proper harvesting practices, fertilization, pest and fungus management, as well as financial training to help ensure producers are on a path to making coffee production a viable way of life for themselves and their families.
ABOUT CATURRA
Caturra is a natural mutation of the Bourbon variety. It was discovered on a plantation in the state of Minas Gerais in Brazil sometime between 1915 and 1918. Today, it is one of the most economically important coffees in Central America, to the extent that it is often used as a benchmark against which new cultivars are tested. In Colombia, Caturra was thought to represent nearly half of the country's production before a government-sponsored program beginning in 2008 incentivized renovation of over three billion coffee trees with the leaf rust resistant Castillo variety (which has Caturra parentage).
Pricing Details
Farm Gate (Local)
39.34 Bolivianos/kg
Farm Gate (USD)
$5.68/kg
FOB
$9.46/kg
FOT
$10.69/kg
The cost of getting a coffee from cherry to beverage varies enormously depending on its place of origin and the location of its consumption. The inclusion of price transparency is a starting point to inform broader conversation around the true costs of production and the sustainability of specialty coffee as a whole.