La Familia Morales Rivera
CRUZ LOMA COE #3
SIDRA & MEJORADO - WASHED ANAEROBIC
Ecuador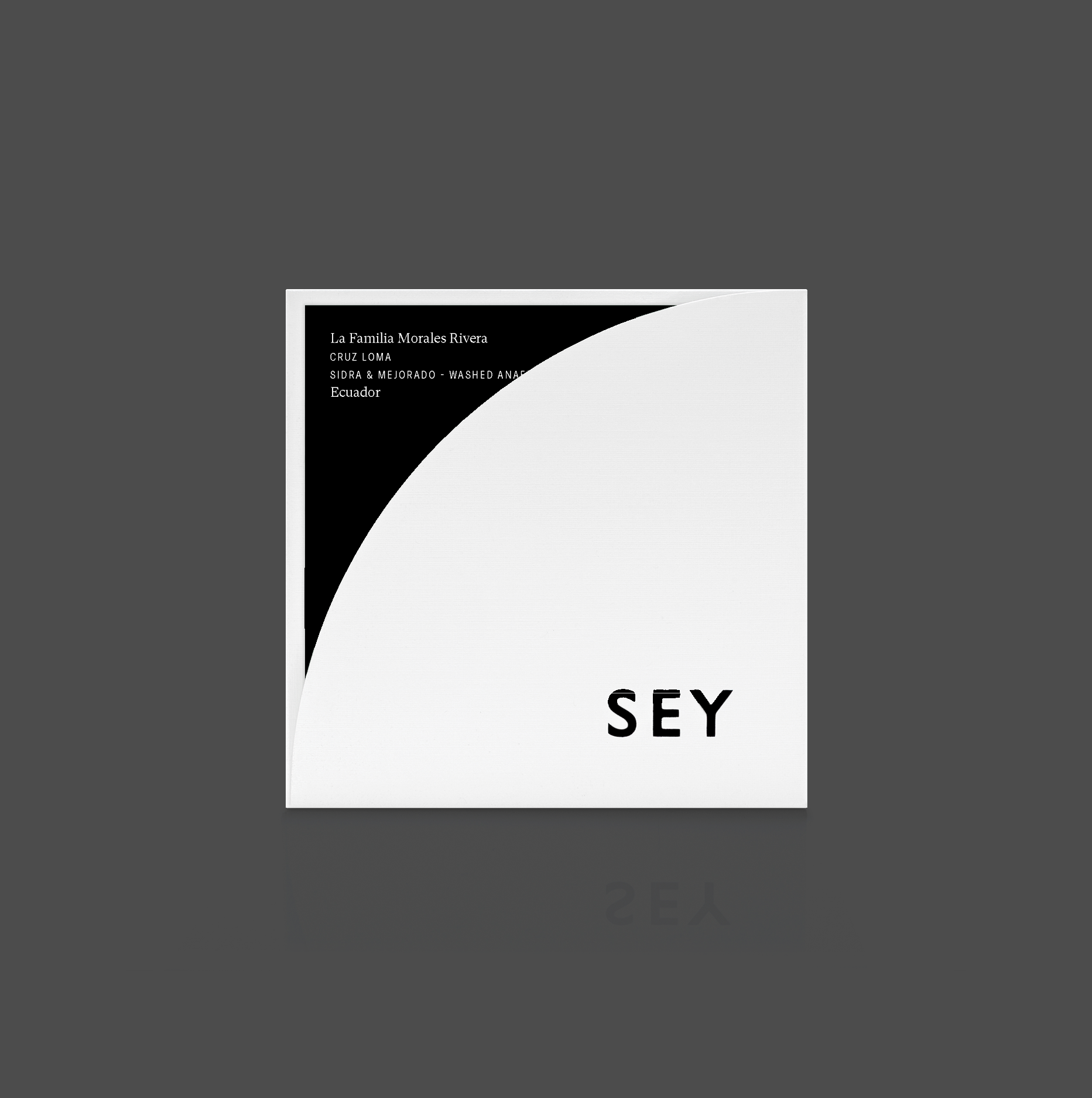 La Familia Morales Rivera
CRUZ LOMA COE #3
SIDRA & MEJORADO - WASHED ANAEROBIC
Ecuador
This lot placed 3rd in the Cup of Excellence this year, but was by far our highest-scoring lot in the competition. It is exceptionally aromatic and floral, with candied peach-like sweetness and a very expressive profile.

Varietal
Sidra & Mejorado
Processing
Hand picked at peak ripeness. Floated. De-pulped. Held in anaerobic tanks for an undisclosed amount of time. Washed. Dried on raised beds until moisture content reaches 10.5%.
ABOUT LA FAMILIA MORALES RIVERA
Most of our Ecuadorian selections come from the south, were we find higher altitudes and cool climates, however, Finca Cruz Loma is located in northern Ecuador and continues to produce some of the best coffee in the country. In addition to winning 3rd place in the 2022 Cup of Excellence, the Morales Family has placed 1st in the Taza Dorada (Best of Ecuador competition) in 2021, and 2nd in 2022.
ABOUT SIDRA
While we don't know exactly which variety it is, we do know for certain the variety colloquially called Sidra in Ecuador is an Ethiopian Landrace variety. Ethiopia is widely acknowledged as the geographic origin of coffee. DNA testing has confirmed over 60 distinct varieties growing in Ethiopia, making it home to the most coffee biodiversity in the world. How these Ethiopian varieties have made their way to various parts of the world varies wildly, and is the focus of much research and debate. Given climate change and the increasing difficulty to grow coffee, there is also a lot of research being done to develop new varieties and hybrids, usually starting with Ethiopian Landrace germ-lines.
ABOUT MEJORADO
Mejorado is a very unique variety mainly grown in Ecuador. Though it is colloquially known as Typica Mejorado, we now know—due to genetic testing by World Coffee Reseach—that it is actually a Bourbon variety cross-pollinated with an Ethiopian Landrace variety.
Pricing Details
Direct
$222.64/KG
The cost of getting a coffee from cherry to beverage varies enormously depending on its place of origin and the location of its consumption. The inclusion of price transparency is a starting point to inform broader conversation around the true costs of production and the sustainability of specialty coffee as a whole.