JHON WILSON POVEDA
Finca Danny
FIELD BLEND - WASHED
Colombia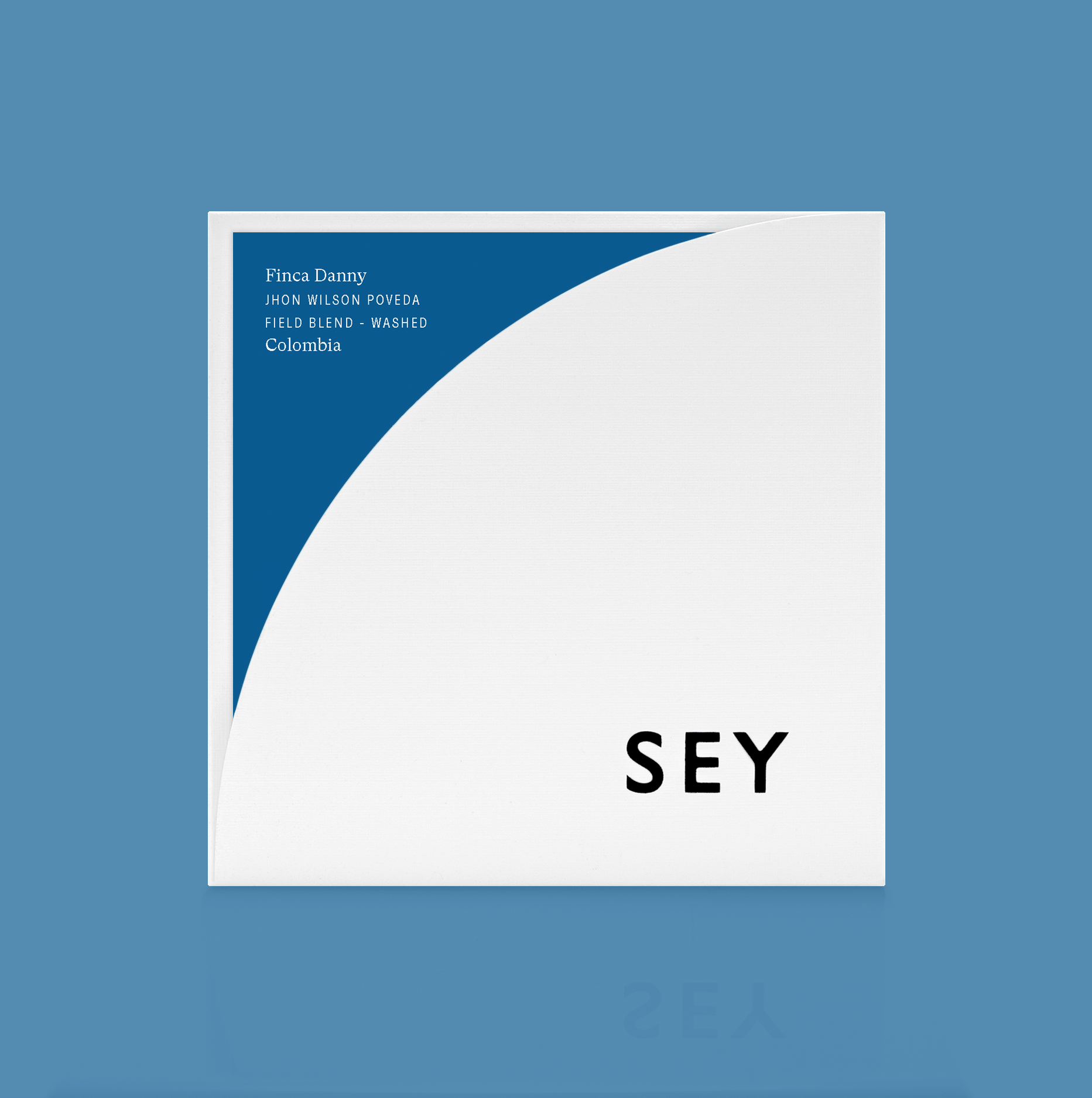 JHON WILSON POVEDA
Finca Danny
FIELD BLEND - WASHED
Colombia
Jhon Wilson Poveda has developed into an extraordinary coffee producer, and his plants have matured with age; factors that have combined to deliver fuller, more defined cup profiles. In this cup, we find forest berries, elegant yet bright citrus-like acidities, with a cocoa complexity and depth.
VARIETAL
V. Colombia, Castillo, Caturra
HARVEST
Main; December, 2019
PROCESSING
Harvested at peak ripeness. Floated. Depulped. Dry fermented for 35 hours. Dried on raised beds for 30 days.
ABOUT JHON WILSON POVEDA
In the five years we have been fortunate to work with Jhon Wilson Poveda we have seen his thoughtful dedication tremendously increase the quality of his coffees as he has studied and implemented better picking and processing practices. He is now picking his hybrid varieties darker in color, which is an important indicator of sugar development, and he is fermenting his harvests slightly longer, resulting in brighter, sweeter, more complex cups with less of the vegetal flavors that were present only a few years ago. Since the inception of the Acevedo Cup—the annual coffee producer competition in his region—Jhon has consistently placed in the top ten. Jhon is now our main producing partner in Acevedo, Huila, and we are honored to continue supporting him as an exemplary producer.
ABOUT THIS FIELD BLEND
This is a field blend of the three most commonly grown varieties in Colombia: Castillo, Variety Colombia, and Caturra. Both Castillo and V. Colombia are Catimor hybrids, which give them high disease resistance. Caturra, on the other hand, is a natural mutation of Bourbon, and is very susceptible to disease.
Pricing Details
Farm Gate (Local)
1.5MM Pesos / Carga
Farm Gate (USD)
$4.40/KG
FOB
$7.63/KG
FOT
$10.56/KG
The cost of getting a coffee from cherry to beverage varies enormously depending on its place of origin and the location of its consumption. The inclusion of price transparency is a starting point to inform broader conversation around the true costs of production and the sustainability of specialty coffee as a whole.