Heza
GITWE HILL
FIELD BLEND - WASHED
Burundi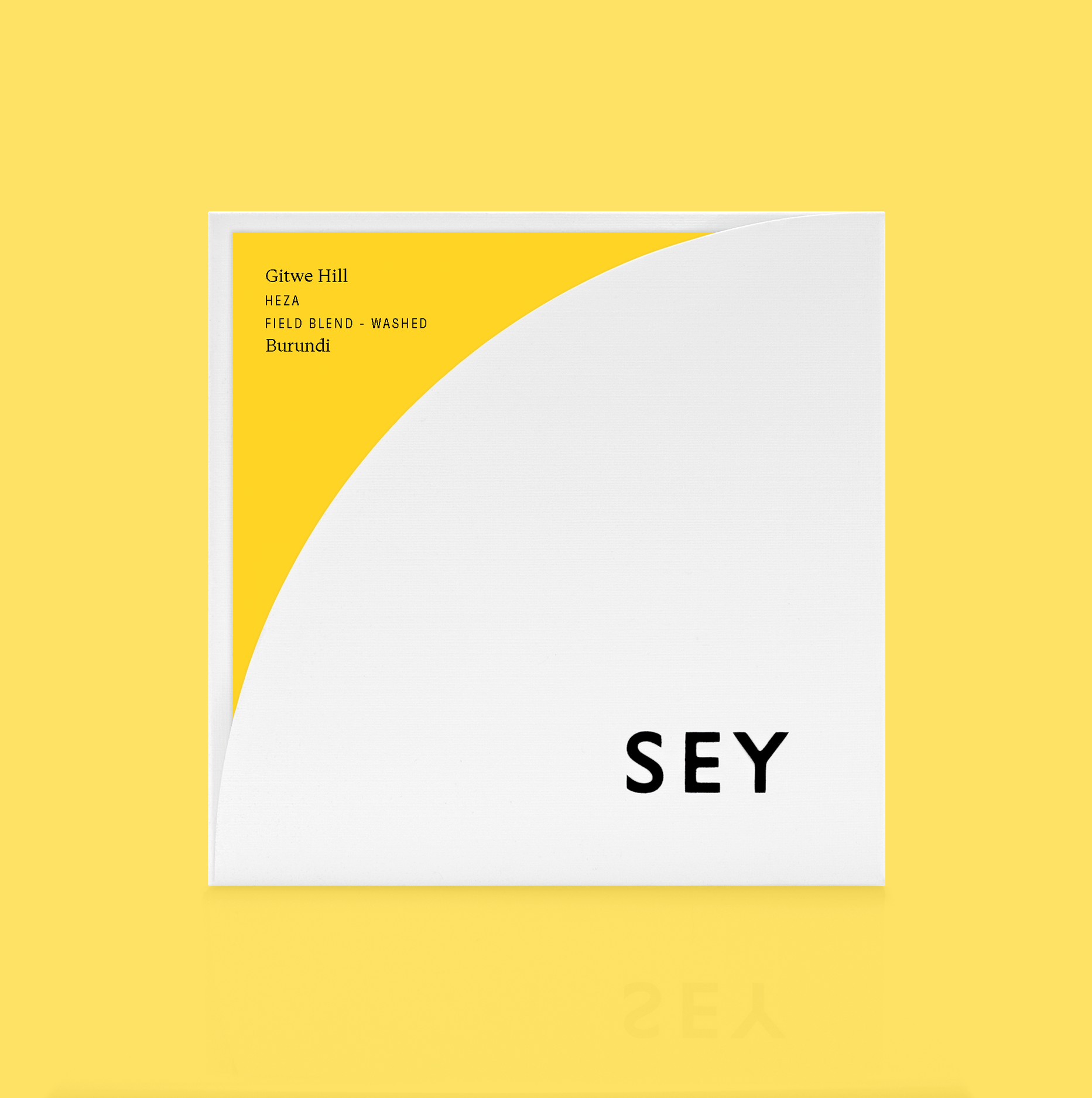 Heza
GITWE HILL
FIELD BLEND - WASHED
Burundi
This is a fun selection of 4 different day lots from the Heza washing station. This selection is a crystal clear Burundian profile. It has a sparkling, citrus-like acidity, ripe tropical fruit, and black tea aromatics with a good depth of sweetness.
VARIETALS
Mibirizi, Red Bourbon
ALTITUDE
1,859 - 2,098 masl
HARVEST
April 6, 10, 12, and 15, 2019
PROCESSING
Hand picked at peak ripeness. Floated. Depulped. Wet fermented for 12-18 hours. Dried on raised beds for 30 days.
ABOUT GITWE HILL
This is our fourth year working with the Longmiles Coffee Project, and throughout that time Gitwe has regularly been one of our favorite hills from which to buy coffee. Gitwe Hill stretches from the Heza washing station all the way to the main road that runs through the northern province of Kayanza. Heza itself is built into the face of a cliff overlooking the Kibira rainforest on the border of Burundi and Rwanda. The high altitude, moderate climate, and proximity to the Kibira create a uniquely excellent microclimate for coffee production. The two main Longmiles agronomists/scouts, Anicet and Patrice are largely responsible for progressing the coffee quality on this particular hill. They have been instrumental in helping manage the antestia bug (potato defect) as well as teaching about pruning and fertilization. They have also helped develop an irrigation system by building water channels that collect rain water and redistribute it throughout the hill.
ABOUT THIS FIELD BLEND
Varieties in Burundi are not exactly straightforward. We know that Red Bourbon and Mibirizi are being cultivated; however, we don't know at what relative percentages. Based on the history of production in Burundi there is also most likely some SL34 being grown as well.
Pricing Details
Producer Price (Local)
625 BIF/kg
Producer Price (USD)
$2.20/kg
Farm Gate
$5.50/kg
FOT
$10.56/kg
The cost of getting a coffee from cherry to beverage varies enormously depending on its place of origin and the location of its consumption. The inclusion of price transparency is a starting point to inform broader conversation around the true costs of production and the sustainability of specialty coffee as a whole.