Guillermo Lomas
MEJORADO - WASHED
Ecuador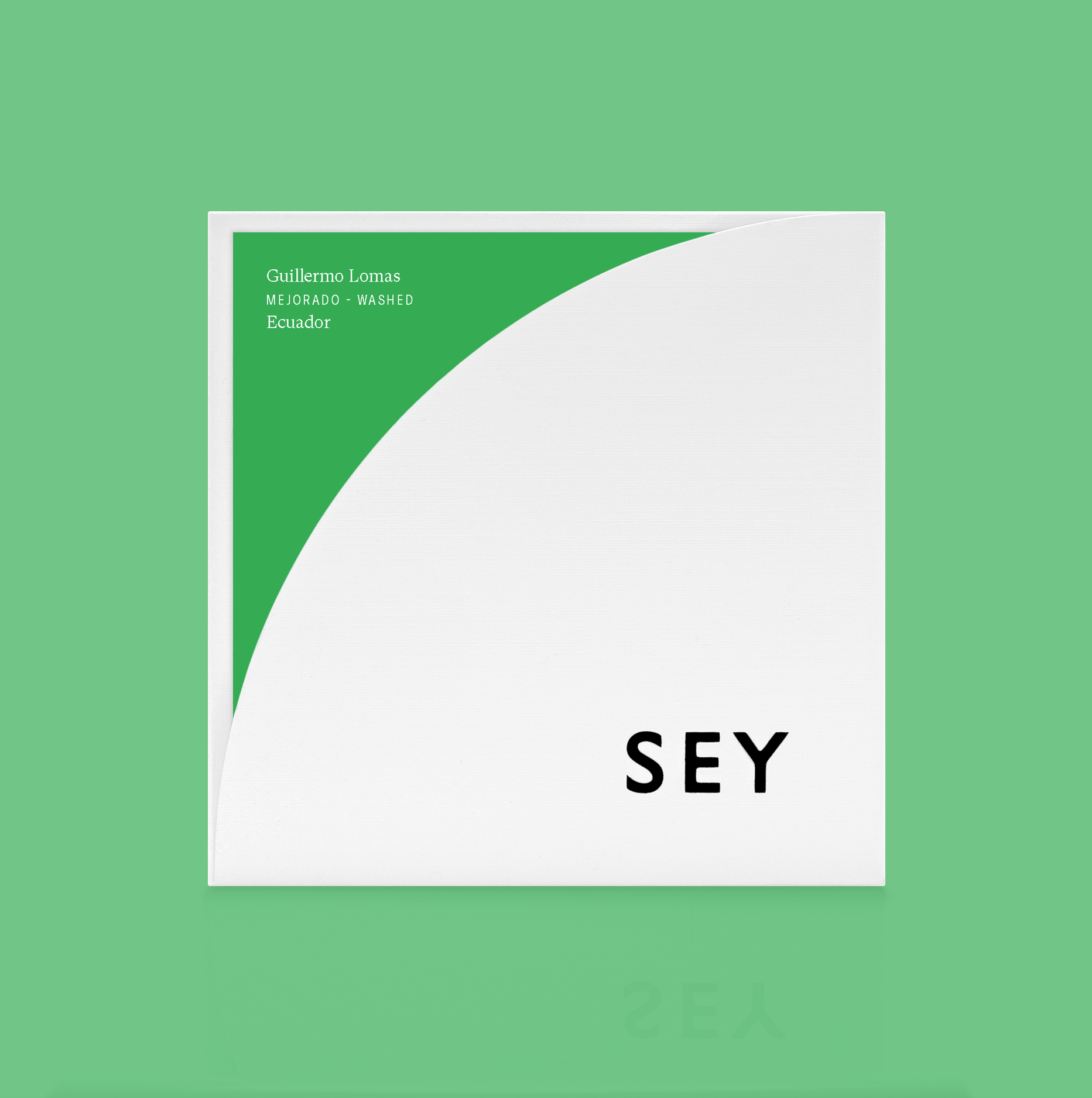 Guillermo Lomas
MEJORADO - WASHED
Ecuador
This is our second year working Guillermo Lomas in the region of La Perla, Ecuador. Guillermo is the only producer we work with in this northern region, and the quality continues to be outstanding. This 100% Mejorado selection is very sweet, with notes of tangerine, dulce de leche, and papaya.
PROCESSING
Hand picked at peak ripeness. Floated to further remove defects, and depulped on the day of harvest. Fermented in tile tanks for 18-24 hours. Dried for 18 days on raised beds.
ABOUT GUILLERMO LOMAS
Guillermo Lomas is another producer introduced to us by Juan Peña and his new exporting project: CafExporto. Guillermo is a younger producer who switched over to producing coffee when he realized the potential profitability of specialty coffee. Since then, he has been investing in his farm, and learning new and better practices for producing higher and higher quality. He is producing only Sidra and Mejorado, and hopefully we will be able to offer both of these varieties separated in the coming years.
ABOUT MEJORADO
Mejorado is a very unique variety mainly grown in Ecuador. Though it is commonly misnamed Typica Mejorado, we now know—due to genetic testing by World Coffee Reseach—that it is actually a Bourbon variety cross-pollinated with an Ethiopian Landrace variety.

Pricing Details
Farm Gate (USD; Green)
$9.35/KG
Direct
$20.99/KG
The cost of getting a coffee from cherry to beverage varies enormously depending on its place of origin and the location of its consumption. The inclusion of price transparency is a starting point to inform broader conversation around the true costs of production and the sustainability of specialty coffee as a whole.