Ugo Begne
YABITU KOBA
ETHIOPIAN LANDRACE - WASHED
Ethiopia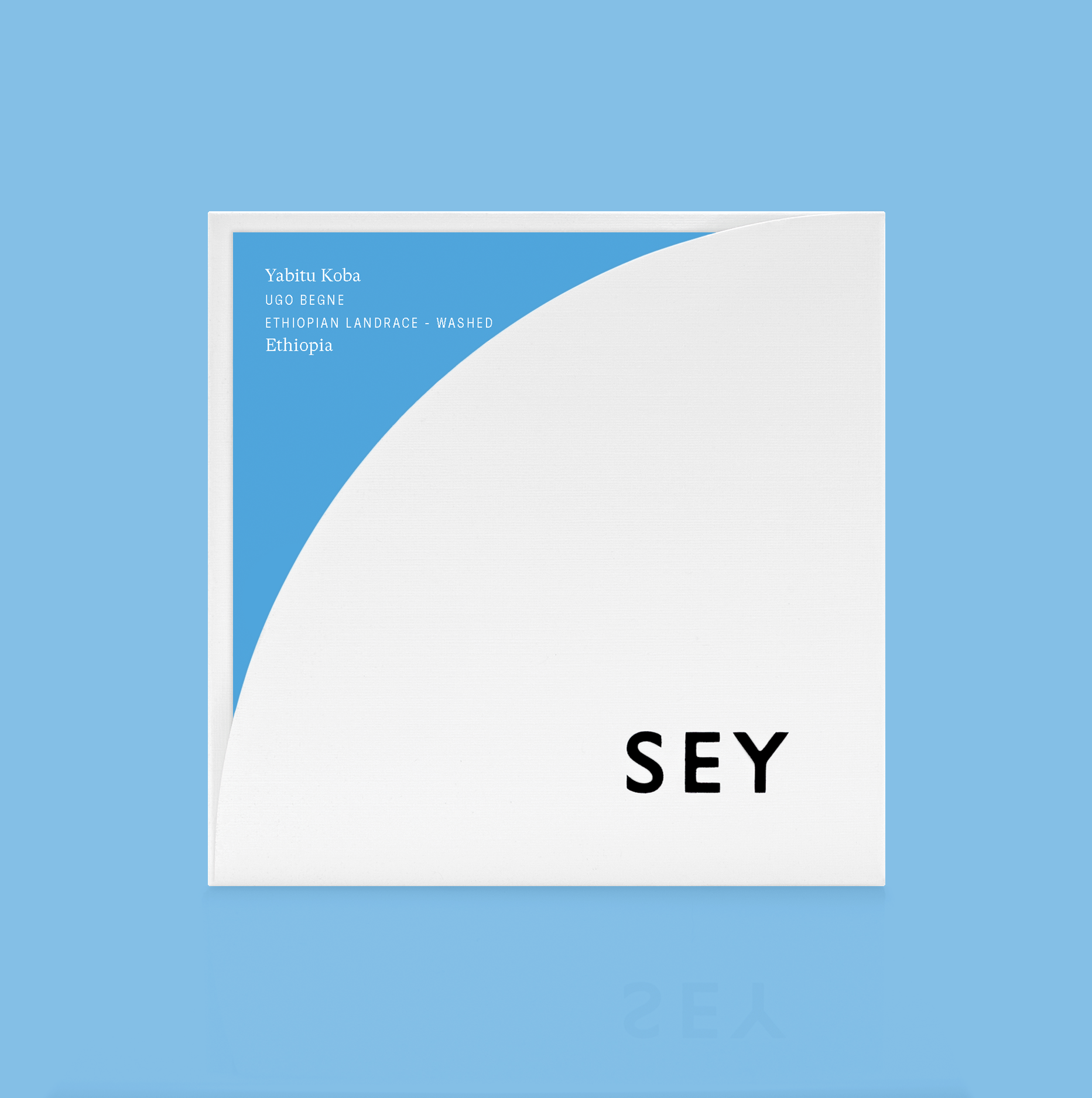 Ugo Begne
YABITU KOBA
ETHIOPIAN LANDRACE - WASHED
Ethiopia
This is an exquisite representation of the region of Uraga, extremely high up in the Guji highlands. It is a complex cup, layered with ripe watermelon, singing acidity, and jasmine-like florals.
Varietal
JARC Selections & Ethiopian Landrace
Altitude
2,160 - 2,310 masl
Processing
Harvested at peak ripeness. Floated to remove defects. Depulped. Grade 1 density separated. Wet fermented for 36-48 hours. Dried on raised beds for 10-14 days.
ABOUT YABITU KOBA

This coffee comes to us under the careful eye of the Yabitu Koba manager and coffee legend Feku Jebril, and is grown at some of the highest coffee growing elevations in the world. Coffees from this region of Uraga are relatively new, and have only really existed in their own right for around ten years. Before that, they were trucked across the border, blended, and sold as Yirgacheffe. Luckily for us, these unique coffees are now being processed and sold separately, and have become some of our favorite flavor profiles from Ethiopia.
ABOUT ETHIOPIAN LANDRACE

Ethiopia is widely acknowledged as where coffee originated, and its production continues to represent about 10% of the country's gross domestic product. Estimates guess that there are potentially up to thousands of varieties growing in Ethiopia, making it home to the most coffee biodiversity of any region in the world. Given the tradition of coffee production in Ethiopia and the political interworkings of the Ethiopian coffee trade, it is extremely difficult to get single variety coffee lots from Ethiopia. This is changing, albeit very slowly. Most Ethiopian coffees are blends of the many Ethiopian varieties, and referred to simply as 'Ethiopian Landrace'.

ABOUT JARC SELECTIONS
Varieties developed by the Jimma Agricultural Research Center (JARC) are referred to as JARC selections. There are around 40 of these varieties being grown in Ethiopia today.
Pricing Details
Farm Gate (Local)
166.75 BIRR/KG
Farm Gate (USD)
$5.00/KG
FOB
$7.82/KG
FOT
$8.69/KG
The cost of getting a coffee from cherry to beverage varies enormously depending on its place of origin and the location of its consumption. The inclusion of price transparency is a starting point to inform broader conversation around the true costs of production and the sustainability of specialty coffee as a whole.