Kanzu
FIELD BLEND - WASHED
Rwanda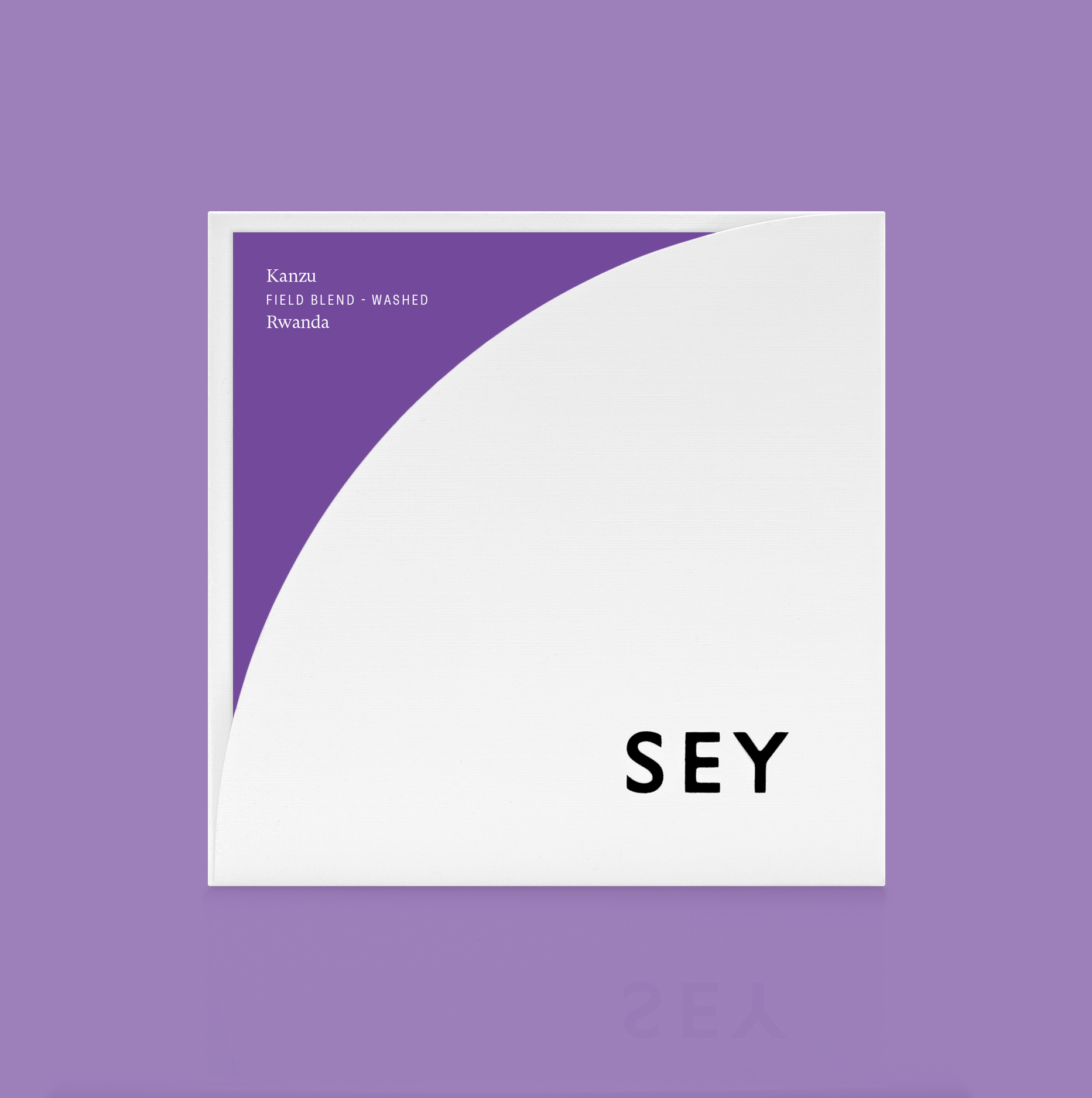 Kanzu
FIELD BLEND - WASHED
Rwanda
This coffee comes from the most famous coffee-producting region in Rwanda, high up along the shores of Lake Kivu. Coffees from this region are extremely unique. In the cup we find purple fruit, baking spices, black tea, and citrus.
PROCESSING
Hand-picked at peak ripeness. Floated and hand sorted to further remove defects; depulped on the day of harvest. Dry fermented for 18 hours. Washed. Soaked in fresh water for an additional 18 hours. Dried on traditional raised beds for 16-20 days until moisture content reaches 10.5%.
ABOUT KANZU
In response to the Rwandan genocide in 1994, a couple of projects began to try and bring aid by investing in a series of collaborative development projects designed to rebuild the agriculture sector—mainly coffee and cassava. Beginning in 2001, the PEARL Project and the SPREAD Project, funded by USAID and a few universities, built washing stations, helped form cooperatives, and trained agronomists and quality control personnel. These programs were extremely effective, and have allowed farmers to access the international and specialty markets. The Kanzu washing station in many ways set the standard for what Rwandan coffee can be, and opened up possibilities for producers throughout Rwanda.
ABOUT THIS FIELD BLEND
Varieties in Rwanda are not exactly straightforward. We know that Red Bourbon is what is primarily being cultivated; however, we don't know at what relative percentages. Based on the history of production in Rwanda there is also most likely a number of different mutations as well as some Mbirizi and SL34 being grown as well.

Pricing Details
FARM GATE (LOCAL; CHERRY)
698 RWF/KG
FARM GATE (USD; CHERRY)
~$1.23/KG
FOB
$7.29/KG
FOT
$10.67/KG
The cost of getting a coffee from cherry to beverage varies enormously depending on its place of origin and the location of its consumption. The inclusion of price transparency is a starting point to inform broader conversation around the true costs of production and the sustainability of specialty coffee as a whole.