Amalia Castañeda
TYPICA - WASHED
Mexico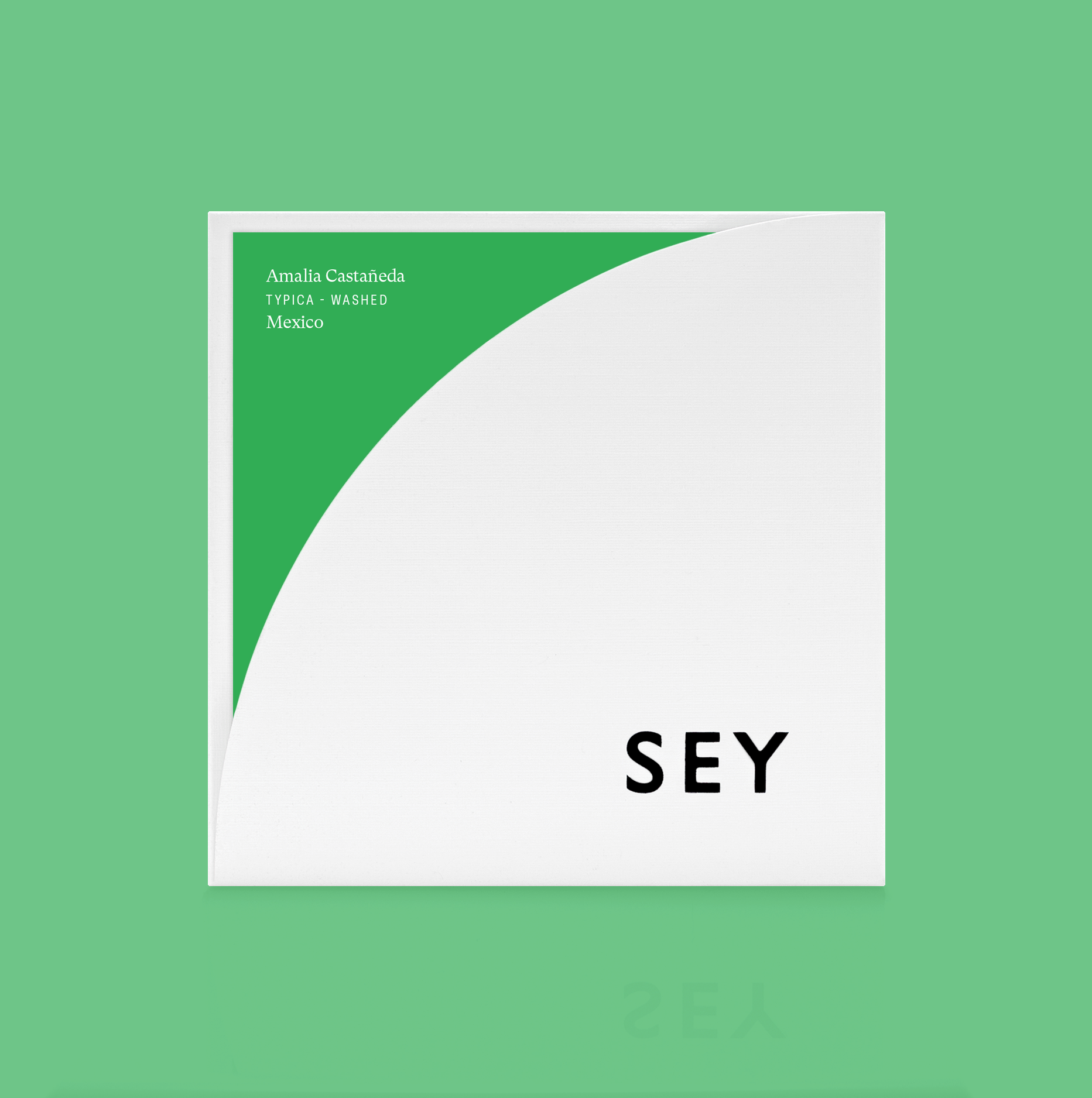 Amalia Castañeda
TYPICA - WASHED
Mexico
This is a small single-producer lot from the Sierra Mazateca mountains in Oaxaca. We have been exploring this region for the past three years, and it remains one of the most challenging places to work. In the cup we find baking chocolate, strawberry preserves, and honey.
REGION
Peña Colorada, Eloxochitlán de Flores Magón, Sierra Mazateca
PROCESSING
Hand-picked at peak ripeness every three weeks. Floated to further remove defects. Held in cherry to ferment for 18 hours. Depulped. Dry fermented in tile tanks for 48 hours. Washed. Dried until moisture content reaches 10.5%.
ABOUT AMALIA CASTANEDA
Amalia has a small farm norteast of the city of Oaxacain in the mountains of the Sierra Mazateca. The Sierra Mazateca continues to be one of the most challenging places to work in terms of quality and logistics. In some ways, the way they produce coffee here is idyllic in that it is entirely passive organic and grown under full shade. We hope to continue working and growing with these producers as we see quality improve!
ABOUT TYPICA
Bourbon and Typica compose the most culturally and genetically important groups of coffees in the world. Historical records indicate that seeds were taken from the natural coffee forests of Southwestern Ethiopia to Yemen, where it was cultivated as a crop. Recent genetic tests have confirmed that Bourbon and Typica were the main seeds taken from Ethiopia to Yemen. From Yemen, descendants of Bourbon and Typica spread around the world, forming the basis of modern Arabica coffee cultivation.Typica reached Brazil in the early 1700's, and quickly spread throughout most of Central and South America. Until the 1940's, the majority of coffee plantations in Central America were planted with Typica. However, because this variety is both low yielding and highly susceptible to major coffee diseases, it has gradually been replaced across much of the Americas with Bourbon varieties such as Caturra, Catuai, and also hybrids.

Pricing Details
Farm Gate (Local; Green)
140 MXN/KG
Farm Gate (USD; Green)
~$12.55/KG
FOB
$15.41/KG
FOT
$18.63/KG
The cost of getting a coffee from cherry to beverage varies enormously depending on its place of origin and the location of its consumption. The inclusion of price transparency is a starting point to inform broader conversation around the true costs of production and the sustainability of specialty coffee as a whole.