Angel Capa Carrion
Angamaza
Field Blend - Washed
Ecuador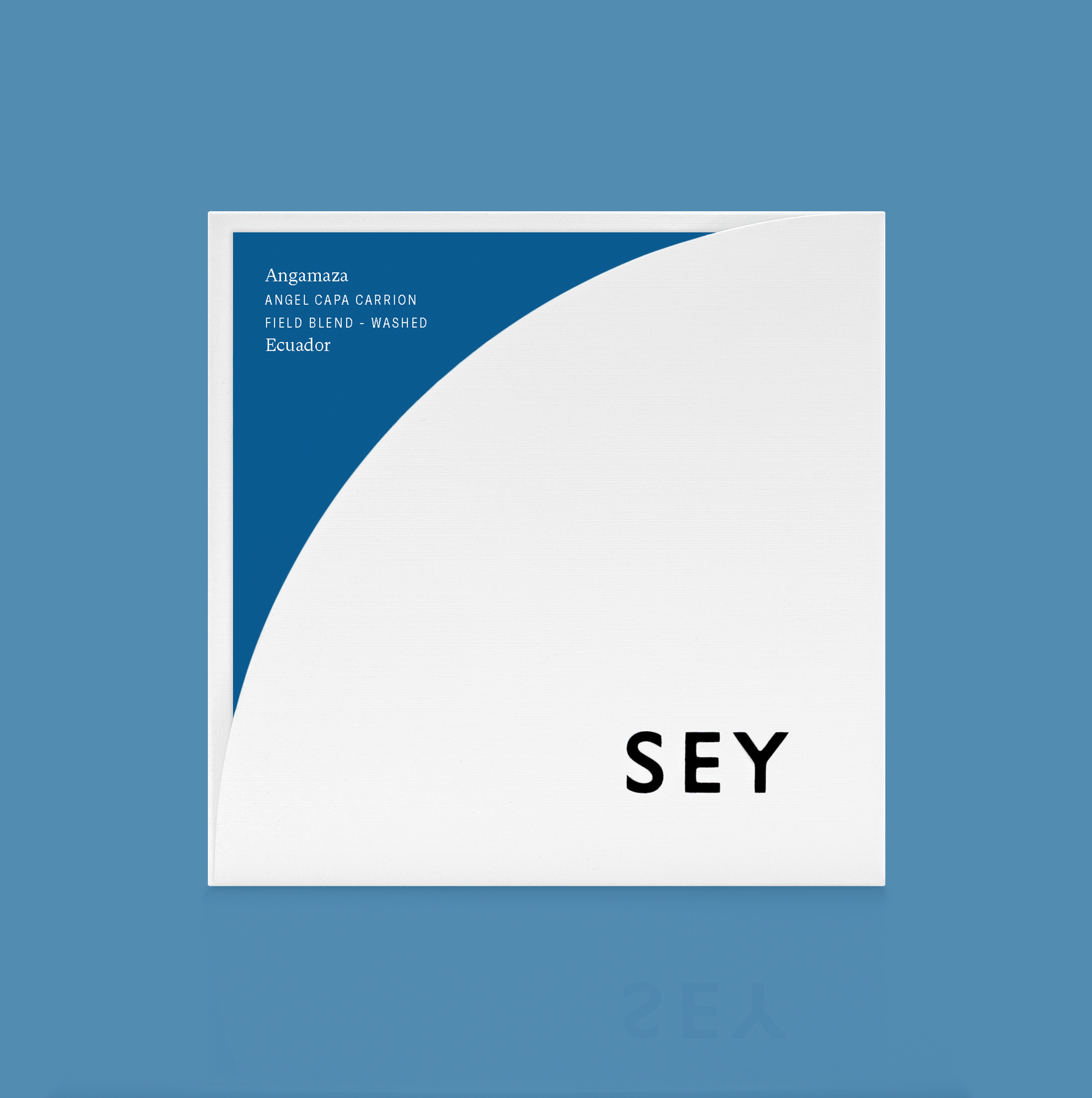 Angel Capa Carrion
Angamaza
Field Blend - Washed
Ecuador
This is a very fun and approachable field blend from a new producer high up in the mountains of Conganama, Loja. This year's harvest is fruit-forward, has well balanced acidity, and an excellent depth of sweetness.
varietal
Caturra, Typica, San Salvador
HARVEST
July - September, 2019
PROCESSING
Hand picked at peak ripeness. Floated. Depulped. Wet fermented for 36 hours. Dried on raised beds for 10 days until moisture content reaches 10.5%.
ABOUT ANGAMAZA
Finca Angamaza is located in Conganama, Loja, Ecuador, and run by Angel Capa Carrion. His farm sits at an elevation of approximately 2,080 masl, and consists of 19 hectares (47 acres) in total; two currently producing Caturra, Typica, and San Salvador, and another two that should be ready to produce around 2021. Angel only fully dedicated himself to the production of coffee seven or eight years ago. We met him by chance while attending a regional coffee competition in Loja. After the event, we went to speak with his cousin, and Angel was there as well—samples in hand. This is our second year working with Angel, and we look forward to future harvests and the production from his newest plots, including Typica Mejorado.
ABOUT THIS FIELD BLEND
This field blend consists of Caturra, Typica, and San Salvador. Caturra is a natural mutation of the Bourbon variety. It was discovered on a plantation in the state of Minas Gerais in Brazil sometime between 1915 and 1918. Typica is one of the most culturally and genetically important Arabica coffees in the world, produced in high quality throughout Central America. Typica is very susceptible to coffee leaf rust, but well-adapted to growing in cold conditions. San Salvador is a little-known variety that needs genetic testing done in order to determine its lineage.
Pricing Details
FARM GATE
$3.76/lb
FOB
$4.40/lb
SHIPPING
$.30/lb
COFFEE QUEST (IMPORTER)
$.70/lb
The cost of getting a coffee from cherry to beverage varies enormously depending on its place of origin and the location of its consumption. The inclusion of price transparency is a starting point to inform broader conversation around the true costs of production and the sustainability of specialty coffee as a whole.