Apolonio Canales
EL PICACHO #2
BOURBON - WASHED
Honduras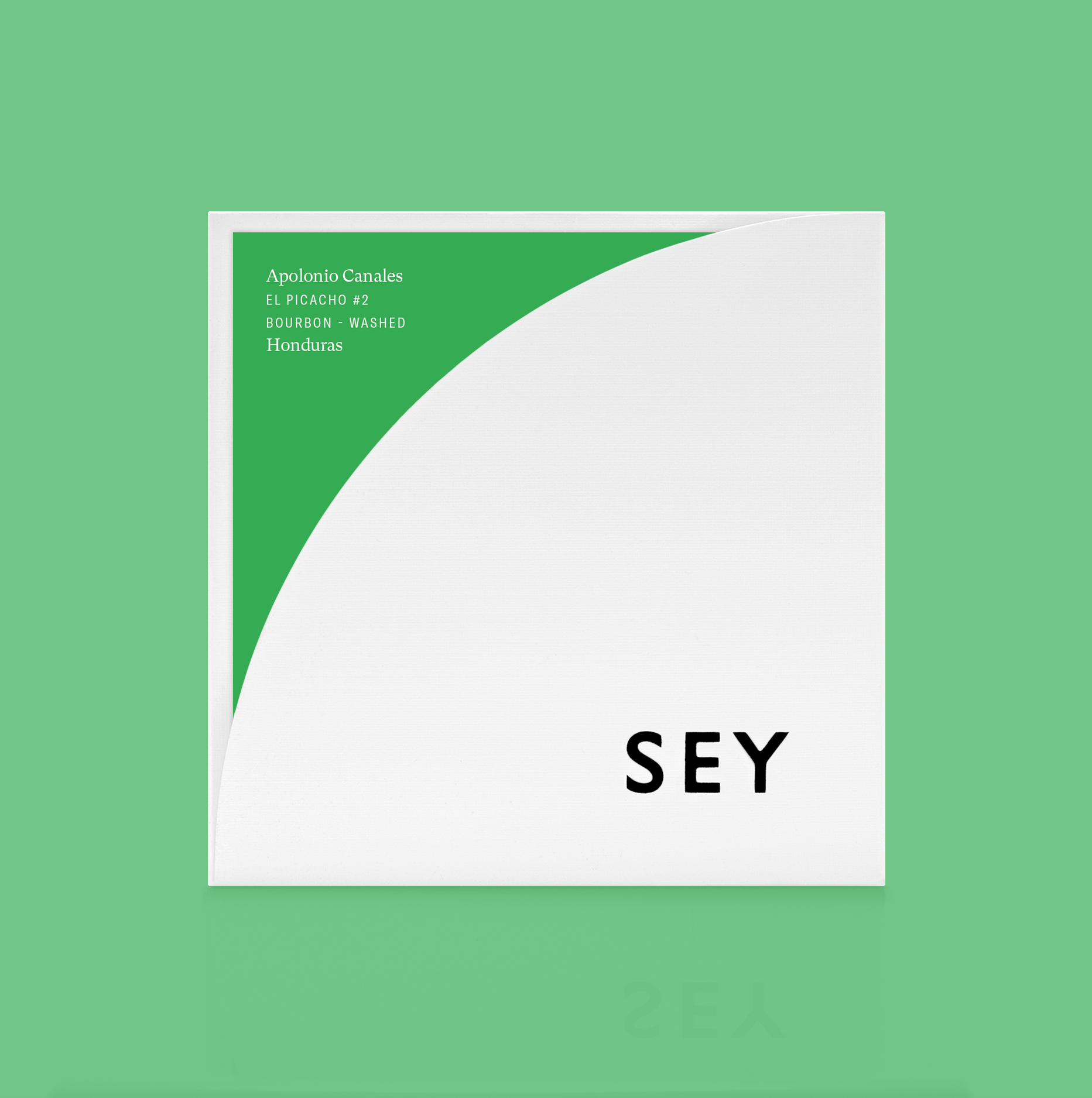 Apolonio Canales
EL PICACHO #2
BOURBON - WASHED
Honduras
Intibucá is an exciting new region for us in Honduras. This is our first year really branching out of Santa Bárbara, and its been an adventure to say the least. This Bourbon separation is an interesting look at a different Honduran terroir. In the cup we find a complex combination of berries and stone fruit, excellent structure, and a subtle floral accent.
Region
Masaguara, Intibucá
Altitude
1,800 - 2000 masl
Processing
Hand picked at peak ripeness. Floated to further remove defects. Depulped. Dry fermented for 24 hours. Washed three times in clean water. Dried on raised beds for 16 days.
ABOUT APOLONIO CANALES
Apolonio is an interesting and talented producer who started out building houses for a living. With his earnings, he was able to buy land and invest in a farm of his own. He immediately saw his neighbors getting much higher prices selling to the specialty market, and invested in improving his processing, storage, and harvesting. He now was eight hectares (19.8 acres) growing Red Catuai, Lempira, and Bourbon. As this is our first year exploring this region, we don't know a lot about the terroir and growing conditions, but we do know the coffees performed extremely well on our buying tables. We hope to visit in the Spring, during next harvest season.
ABOUT BOURBON
Bourbon is the most famous of the Bourbon-descended varieties. It is a tall variety characterized by relatively low production and excellent cup quality, but is susceptible to all the major coffee plant diseases. In the early 1700's French missionaries carried Bourbon from Yemen to Bourbon Island (now Réunion), giving it the name it has today. The variety spread to other parts of the world beginning in the mid-1800's as the missionaries moved to establish footholds in Africa and the Americas. Today, in Latin America, Bourbon has largely been replaced by varieties that descend from it—notably Caturra, Pacas, Catuai, and Mundo Novo—although Bourbon itself it is still cultivated in El Salvador, Guatemala, Honduras, and Peru.

Pricing Details
Farm Gate (Local)
123.5 HNL/KG
Farm Gate (USD)
~$5.11/KG
FOB
$7.49/KG
FOT
$11.50/KG
The cost of getting a coffee from cherry to beverage varies enormously depending on its place of origin and the location of its consumption. The inclusion of price transparency is a starting point to inform broader conversation around the true costs of production and the sustainability of specialty coffee as a whole.