Biftu Gudina
ETHIOPIAN LANDRACE - ECO-PULPED
Ethiopia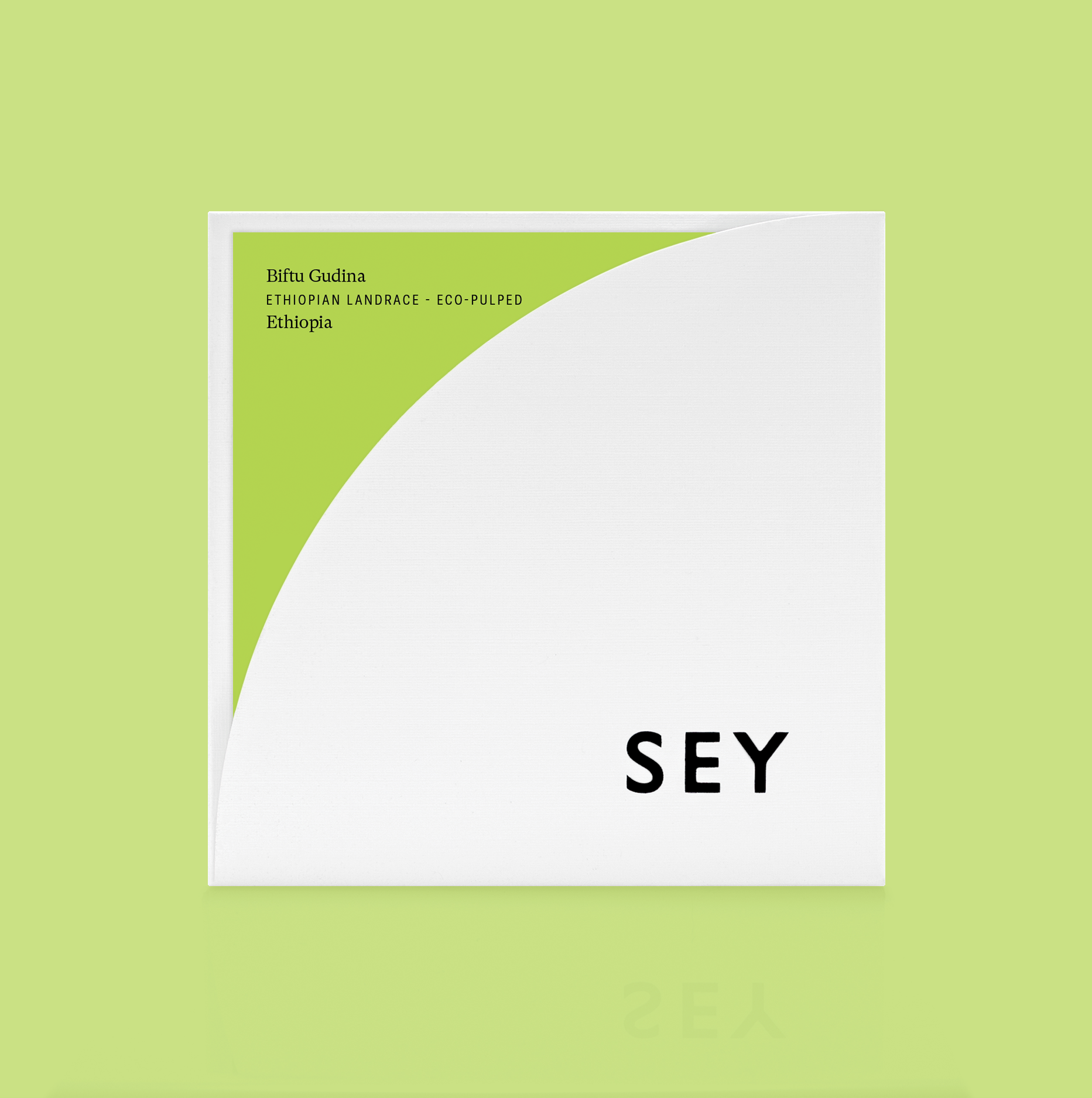 Biftu Gudina
ETHIOPIAN LANDRACE - ECO-PULPED
Ethiopia
This is our only coffee from the famed West-Ethiopian Kata Muduga Union. This cooperative has long produced some of our favorite coffees, and we are pleased to present you with this year's selections. In the cup we find watermelon, guava, and lemon verbena.
Varietal
Ethiopian Landrace
Altitude
1,970 - 2,000 masl
Processing
Hand picked at peak ripeness. Floated to further remove defects. Depulped using an eco-pulper to remove the majority of the cherry and mucilage without fermentation. Dried on raised beds until the moisture content and water activity are stable.
ABOUT BIFTU GUDINA
Biftu Gudina has been one of our favorite cooperatives out of the western Kata Muduga Union for a number of years. The Kata Muduga Union has potentially been the most influential union in pushing forward and improving the quality of coffee in Ethiopia while working tirelessly to improve the lives of the producers in the region. They are responsible for some of the most famous Ethiopian coffees, and we couldn't be more grateful for all of the work they have put in to make possible the Ethiopian coffees we know and love today.
ABOUT ETHIOPIAN LANDRACE
Ethiopia is widely acknowledged as where coffee originated, and its production continues to represent about 10% of the country's gross domestic product. DNA testing has confirmed over 60 distinct varieties growing in Ethiopia, making it home to the most coffee biodiversity of any region in the world. Given the tradition of coffee production in Ethiopia and the political interworkings of the Ethiopian coffee trade, it is virtually impossible to get single variety coffee lots from Ethiopia. This is changing, albeit very slowly. Most Ethiopian coffees are blends of the many Ethiopian varieties, and referred to simply as 'Ethiopian Landrace'.
Pricing Details
Farm Gate (Local)
30 BIRR/KG
Farm Gate (USD)
$3.64/KG
FOB
$7.27/KG
FOT
$9.68/KG
The cost of getting a coffee from cherry to beverage varies enormously depending on its place of origin and the location of its consumption. The inclusion of price transparency is a starting point to inform broader conversation around the true costs of production and the sustainability of specialty coffee as a whole.