Carmen Del Socorro
LA GRANADA
CASTILLO - WASHED
Colombia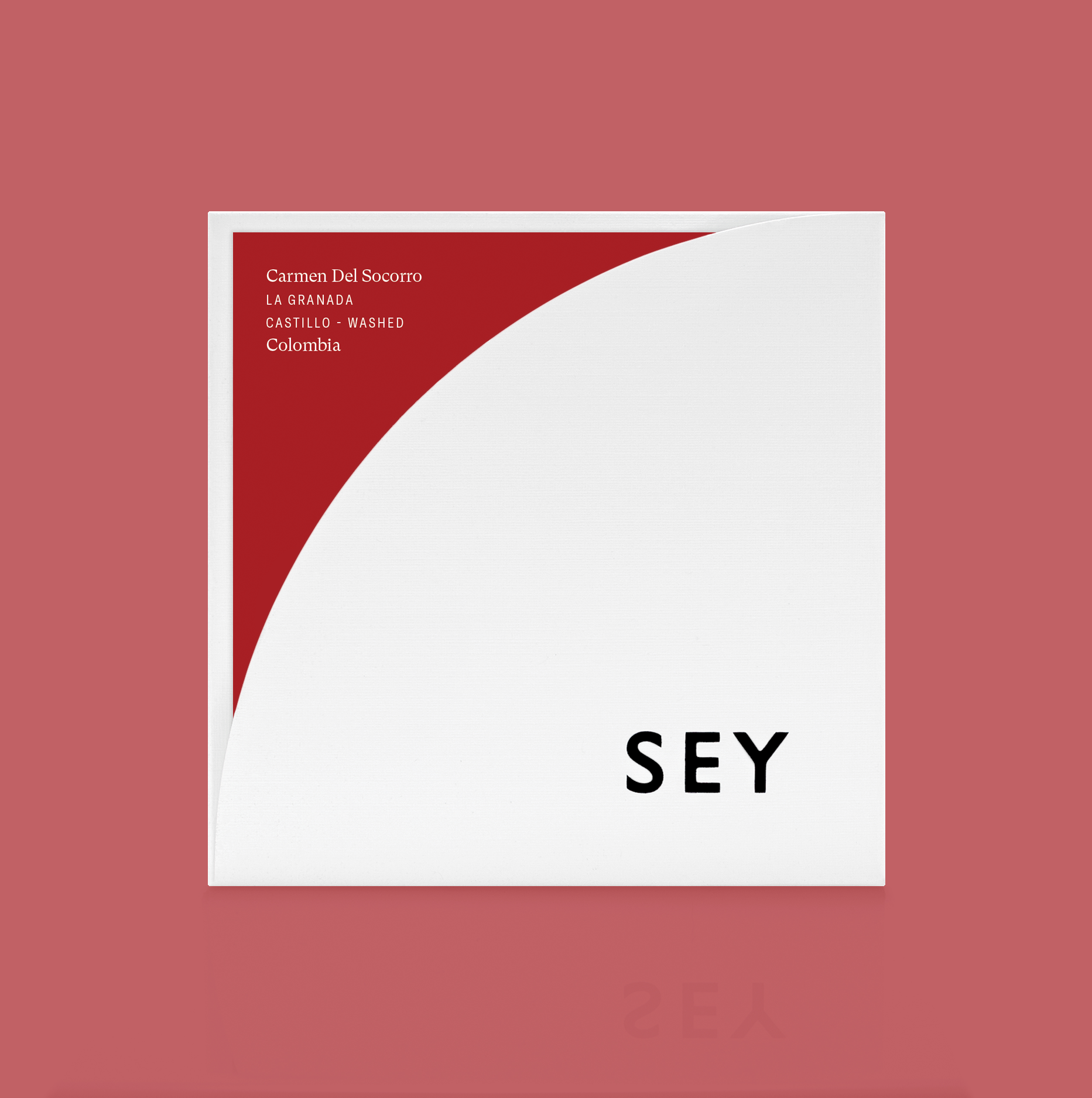 Carmen Del Socorro
LA GRANADA
CASTILLO - WASHED
Colombia
This lot completes this season's exploration of Nariño. Nariño remains a rather mysterious coffee-producing region within Colombia, and it is our hope to continue exploring this special place in the future. In this cup we find, ripe stone fruit, cranberry, and dark chocolate.
PROCESSING
Hand picked at peak ripeness. Floated to further remove defects and depulped on the day of harvest. Dry fermented in ceramic tile tanks for 19 hours. Washed. Dried on concrete patios for 15 days.
ABOUT CARMEN DEL SOCORRO
This is Carmen's first year participating in our exporting partner Azahar's micro lot program in Nariño. Because of this, we don't know too much about her. Her farm rests at 2,100 masl, which is extremely high even by Nariño standards. The quality of her coffee is impressive, and we're hoping to visit Nariño this year to continue developing our understanding of this special—and rather mysterious—region of Colombia.
ABOUT CASTILLO
Castillo is a hybrid variety. It is a cross between Caturra and a Timor Robusta. In 1962 research began to create coffee leaf rust resistant varieties. Leaf rust is responsible for decimating many coffee growing regions throughout history. Castillo was released in 1982, and has been widely adopted in Colombia to combat leaf rust; breathing new life into coffee production within the country. Castillo offers producers an option that requires less fungicides while still maintaining the potential for cup quality.

Pricing Details
Farm Gate (Local)
2.5MM COP/CARGA
Farm Gate (USD)
~$5.41/KG
FOB
$11.51/KG
FOT
$12.50/KG
The cost of getting a coffee from cherry to beverage varies enormously depending on its place of origin and the location of its consumption. The inclusion of price transparency is a starting point to inform broader conversation around the true costs of production and the sustainability of specialty coffee as a whole.