Danilo Dones
SÍTIO DONES
CATUCAÍ 785 - WASHED
Brazil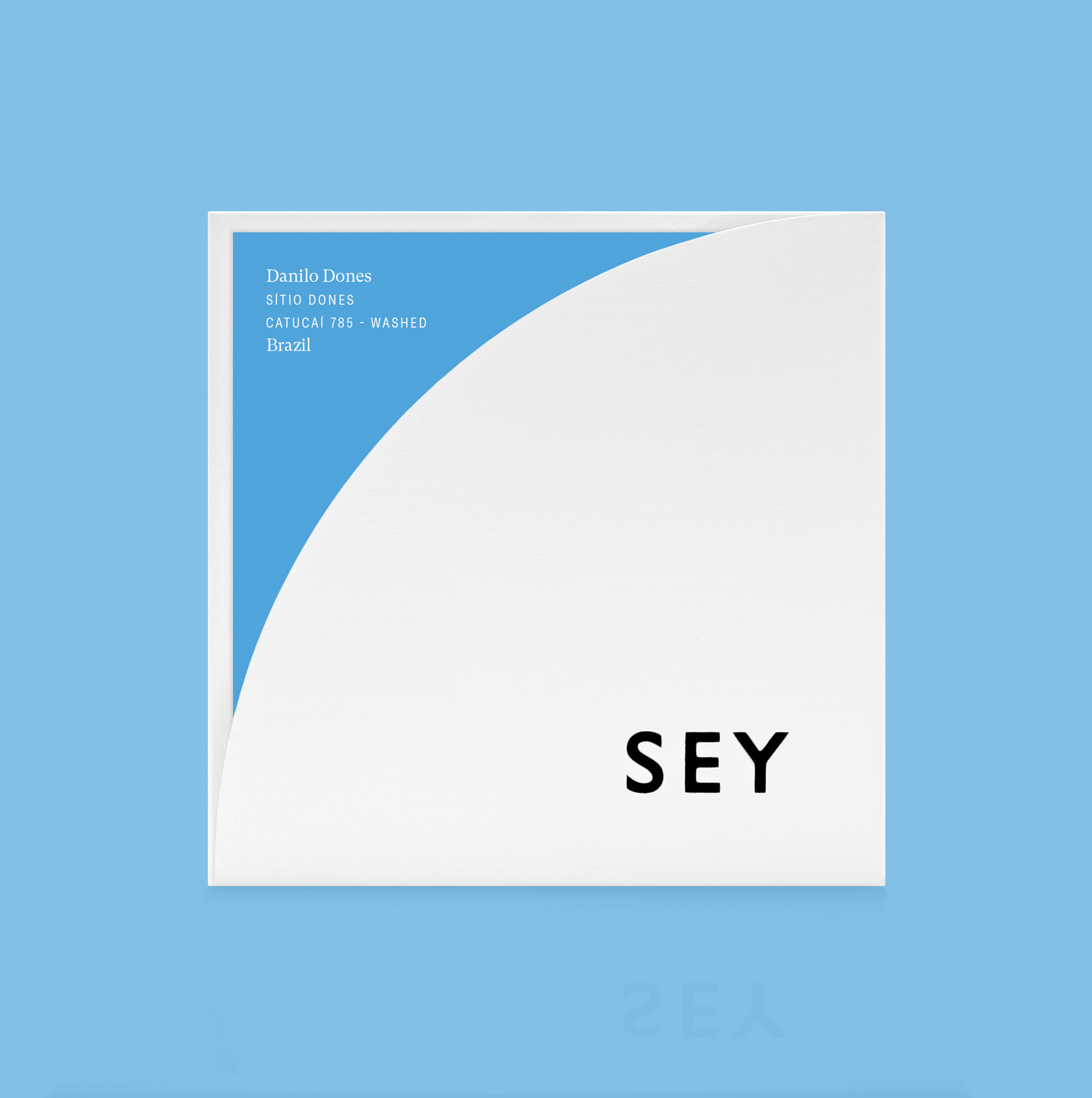 Danilo Dones
SÍTIO DONES
CATUCAÍ 785 - WASHED
Brazil
This is one of the six new selections that we made on our trip to Espírito Santo last fall. This special region continues to completely reshape our understanding of the quality potential in Brazil. In the cup we find ripe melons, lemongrass, with subtle berries.
REGION
Santa Maria de Jetibá, Espírito Santo
PROCESSING
Hand picked at peak ripeness. Floated to further remove defects. Depulped on the day of harvest. Dry fermented for 36 hours. Dried on a covered terrace for 15 days.
ABOUT DANILO DONES
Danilo is another new producer we discovered with the help of our exporting partners FAF while visiting Espírito Santo last fall. He is one of the six producers whose coffee we purchased from this year. We have worked extremely hard to develop and explore a more robust buying program in this region, and this year has been our most successful year in Brazil thus far. Danilo and these other producers are exemplary of why we have been drawn to Espírito Santo: It is full of smallholding producers who harvest and process their own coffees from small farms with micro climates suitable for producing complex, washed coffees. We have rarely seen this outside of Espírito Santo in Brazil.
ABOUT CATUCAÍ VERMEHLO 785
Catucaí Vermelho 785 is a progeny of Icatú Vermelho and Catuaí Vermelho, and within the Bourbon lineage. It is a small uniform plant with wavy-edged leaves, and bronze-hued new growth. It is high-yielding, produces large red fruit with a large sieve rating, and is both highly leaf-rust tolerant and remarkably stable in varied weather conditions. While generally an early-harvest plant, in certain climates fruit development begins early but slows significantly—a trait that has been utilized to extend fruit maturation and improve cup quality by some of the more astute producers in compatible regions.

Pricing Details
Farm Gate (Local)
50.19 BRL/KG
Farm Gate (USD)
~$9.47/KG
FOB
$14.86/KG
FOT
$16.51/KG
The cost of getting a coffee from cherry to beverage varies enormously depending on its place of origin and the location of its consumption. The inclusion of price transparency is a starting point to inform broader conversation around the true costs of production and the sustainability of specialty coffee as a whole.