David Gallon
SANTA ANA
CHIROSO - WASHED
Colombia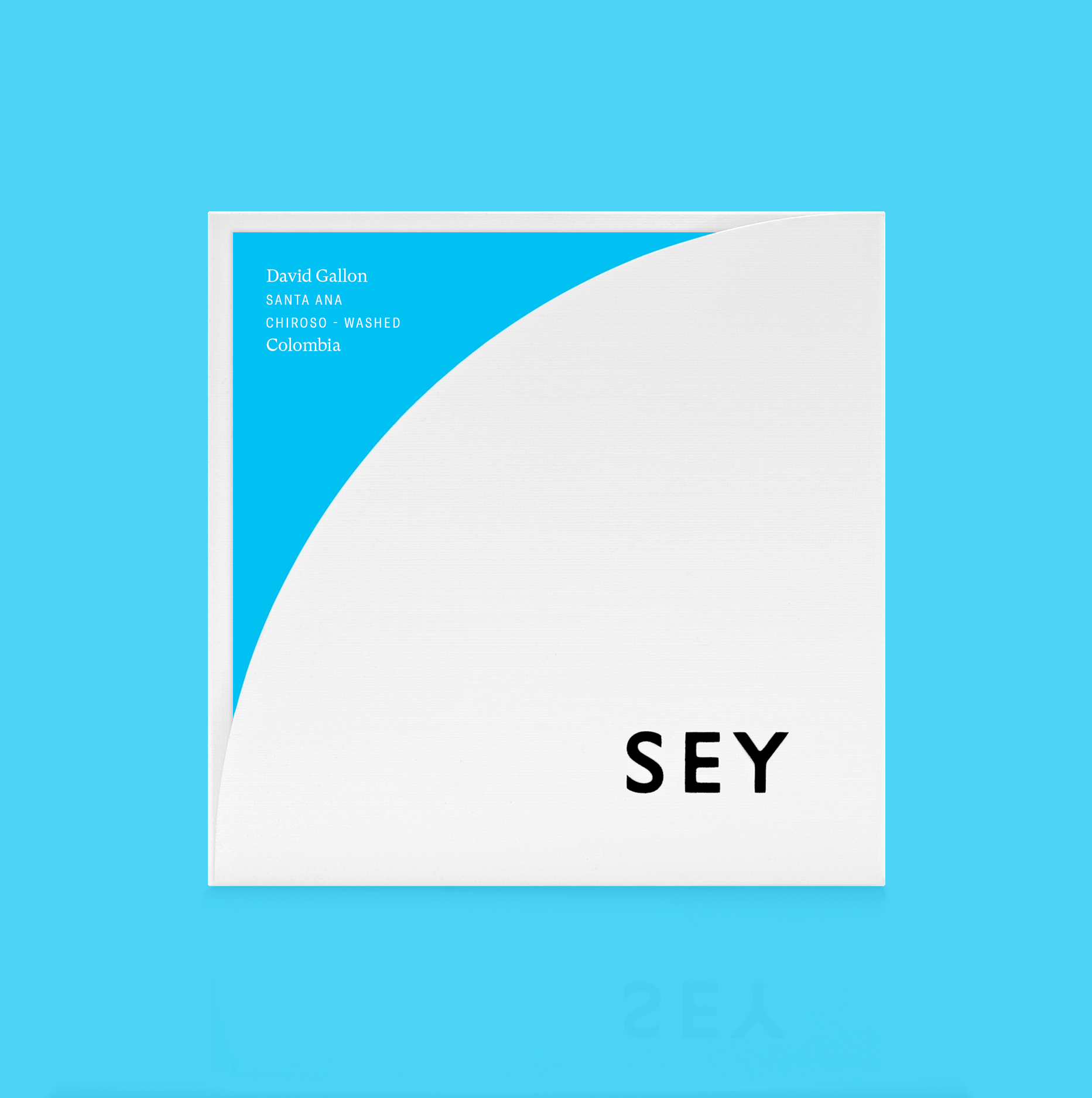 David Gallon
SANTA ANA
CHIROSO - WASHED
Colombia
This is an extremely limited release of a single bag (70kg) from one of the more exciting farms we buy coffee from in Colombia. It is a unique Ethiopian-type variety grown at the highest elevation we've seen coffee being grown in Colombia. This nano lot exemplifies what inspires us as coffee buyers and roasters. In the cup we find bright orange citrus and citrus blossom, white tea, and darker fruits of plum and blueberry.

REGION
San Vicente, Antioquia
PROCESSING
Hand picked at peak ripeness. Floated to further remove defects. Held in cherry for 24 hours. Depulped. Dry fermented for an additional 24 hours. Dried on raised beds for 14 days.
ABOUT DAVID GALLON
This single bag (70kg) nano lot is in many ways representative of what we're interested in doing and why. This coffee would normally be blended along with other lots simply for logistical and economic efficiencies, but then we wouldn't be able to enjoy this extraordinary coffee. This producer and farm are both somewhat outliers in their own right in the region of San Vicente, Antioquia. Despite the extreme altitudes and good coffee growing climate, San Vicente is not traditionally a coffee producing region. As far as we are aware, David is one of the only people in this region growing coffee. He has an extremely small farm of only 4,000 coffee trees; only 2,000 of which are currently in production. We are excited and hopeful to see volumes increase over the coming few years.
ABOUT CHIROSO
Chiroso is a new variety being grown primarily in the region of Antioquia, Colombia. We only started hearing about its cultivation a couple of years ago, but because of its cup quality potential it is beginning to spread. The variety has been genetically identified as an Ethiopian Landrace, but we unfortunately cannot get any more specific than that at this time.

Pricing Details
Farm Gate (Local)
2.25MM COP/Carga
Farm Gate (USD)
~$8.25/KG
FOB
$10.45/KG
FOT
$15.96/KG
The cost of getting a coffee from cherry to beverage varies enormously depending on its place of origin and the location of its consumption. The inclusion of price transparency is a starting point to inform broader conversation around the true costs of production and the sustainability of specialty coffee as a whole.