Don Diego
FINCA DON DIEGO
CATUAI - WASHED
Costa Rica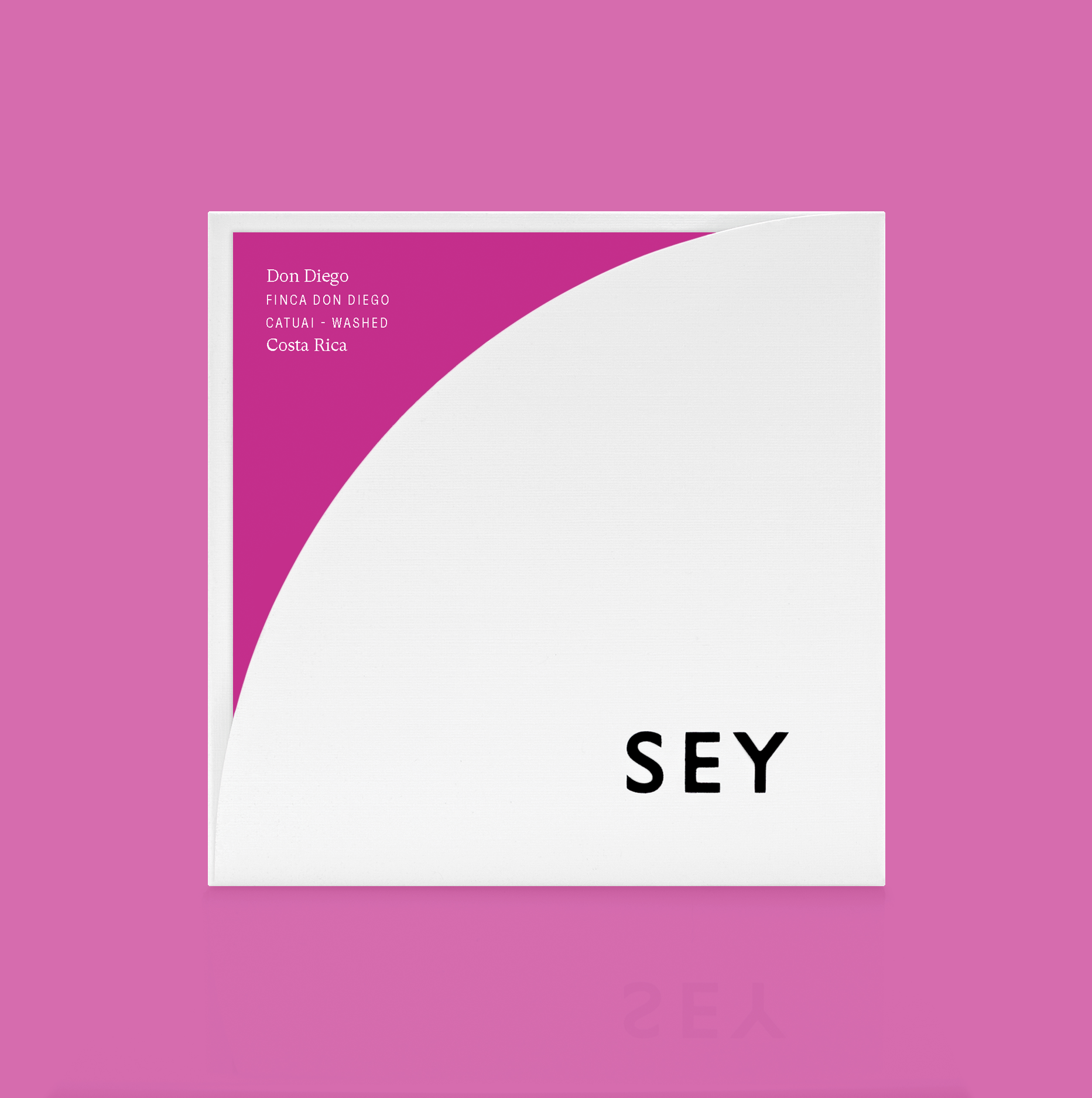 Don Diego
FINCA DON DIEGO
CATUAI - WASHED
Costa Rica
This beautiful selection of 100% Catuai is the only Costa Rican coffee we selected this season. In the cup we find excellent sweetness and structure, ripe stone fruit, honey, and cherry.
PROCESSING
Hand picked at peak ripeness. Floated to further remove defects. Depulped. Wet fermented for 62 hours. Washed and rinsed with clean water. Dried for eight days on raised beds, then finished in mechanical dryers.
ABOUT DON DIEGO
Costa Rica has been a uniquely challenging place to work for us because, similar to other countries in Central America, climate change has had a larger impact on quality and 'cup score' than in other countries. However, Costa Rica is also unique in that it is one of the very few coffee-producing countries where coffee farming is a truly viable business. This, in and of itself, is a very exciting reason for working in Costa Rica—to try and learn from the models there and ask what can be applied to other countries in which we work.
ABOUT CATUAI
Catuai is from the Typica-Bourbon lineage. It is a cross between Mundo Novo and Caturra. This variety type is high yielding in comparison to the traditional Bourbon variety. Because of its smaller size the plants can be more closely spaced, meaning it can be planted at nearly double the density while maintaining high cup quality. This characteristic makes it a very good option for producers.

Pricing Details
Farm Gate (GREEN)
$10.78/KG
FOB
$11.40/KG
FOT
$13.97/KG
The cost of getting a coffee from cherry to beverage varies enormously depending on its place of origin and the location of its consumption. The inclusion of price transparency is a starting point to inform broader conversation around the true costs of production and the sustainability of specialty coffee as a whole.