Edison Rodriguez
VILLA DANIELLA DECAFFEINATED
V. COLOMBIA - WASHED
Colombia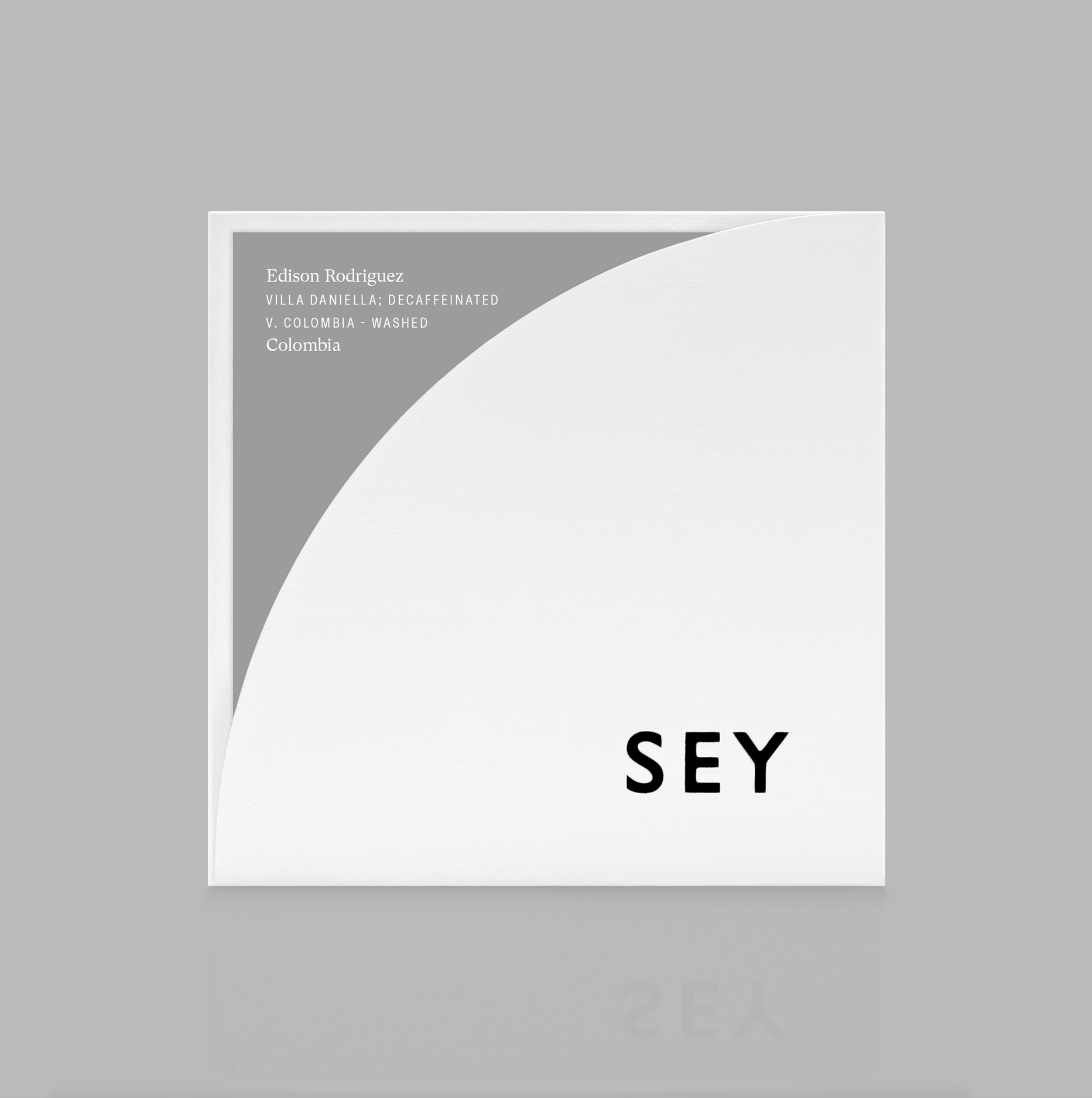 Edison Rodriguez
VILLA DANIELLA DECAFFEINATED
V. COLOMBIA - WASHED
Colombia
This is our first decaf offering and, to be honest, we're quite happy with it. In the cup we find a lovely, cherry-like acidity, excellent sweetness, and good fruit complexity.
REGION
Picuma, Suaza, Huila
HARVEST
October - November, 2020
PROCESSING
Hand picked at peak ripeness. Floated to further remove defects. Depulped. Dry fermented for 24 hours. Dried on shaded raised beds for 30 days. Decaffeinated with Ethyl Acetate.
ABOUT EDISON RODRIGUEZ
Edison is a longstanding producer with our exporting partner Osito. Over the course of a number of years he has slowly and incrementally improved his farming, harvesting, and drying, and is a terrific example of how dedication can transform a modest farm with modest potential into a real success story with slow, methodical and detail-oriented precision. This is our first decaffeinated offering, and we're proud to support Edison's efforts.
ABOUT VARIETY COLOMBIA
Variety Colombia (V. Colombia) is the result of the hybridization of Caturra with the Timor Hybrid. Developed over five generations by Cenicafé between 1968 and 1982, V. Colombia is high yielding, and has excellent resistance to disease. This combination of traits makes V. Colombia a very popular variety in Colombia. While in our experience it is true that hybrids do not have the same cup quality potential as the more heirloom-type varieties, producers have really started learning how to get the most out of these hybrid varieties. V. Colombia needs to be harvested when the fruit is a deeper color of red than other non-hybrids and, with this rather simple realization, we are starting to see marked improvement in quality.
Pricing Details
Farm Gate (Local)
1.3MM COP/CARGA
Farm Gate (USD)
$1.74/KG
FOB
$6.60/KG
FOT
$9.35/KG
The cost of getting a coffee from cherry to beverage varies enormously depending on its place of origin and the location of its consumption. The inclusion of price transparency is a starting point to inform broader conversation around the true costs of production and the sustainability of specialty coffee as a whole.