Edivaldo Cunha
SÍTIO ALTO RIBEIRÃO
RED CATUAÍ - WASHED
Brazil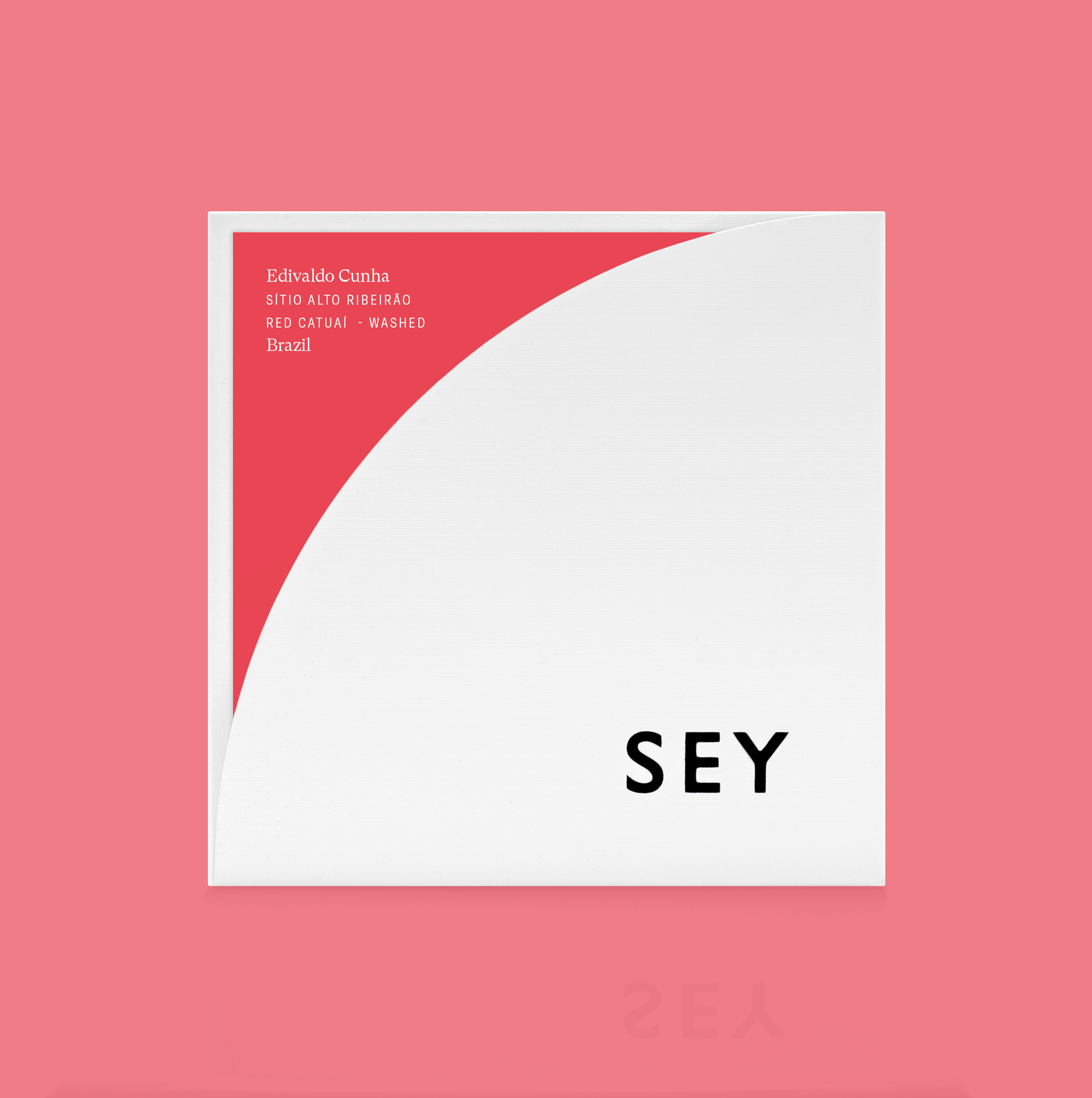 Edivaldo Cunha
SÍTIO ALTO RIBEIRÃO
RED CATUAÍ - WASHED
Brazil
This single bag lot was separated out during the last harvest pass from the highest elevation on Edivaldo's farm. We're very excited to have this coffee, and we're thankful for all of the work that went into creating this unique selection. In the cup we find hibiscus florality, stone fruit, and lime.
REGION
Alto Ribeirão, Espírito Santo
PROCESSING
Hand picked at peak ripeness. Floated to further remove defects. Depulped on the day of harvest. Dry fermented for 36 hours. Dried on a covered terrace for 15 days.
ABOUT EDIVALDO CUNHA
This is another producer that we discovered with the help of our exporting partners at FAF. This lot came to us after our trip because it is comprised of the last cherries harvested from the highest elevation from Edivaldo's farm. The longer cherry maturation—due to the higher elevation and cooler temperatures—really created a very interesting and distinct profile. We are very excited to go visit this farm next season.
ABOUT CATUAI
Catuai is from the Typica-Bourbon lineage. It is a cross between Mundo Novo and Caturra. This variety type is high yielding in comparison to the traditional Bourbon variety. Because of its smaller size the plants can be more closely spaced, meaning it can be planted at nearly double the density while maintaining high cup quality. This characteristic makes it a very good option for producers.

Pricing Details
Farm Gate (Local)
58.15 BRL/KG
Farm Gate (USD)
~$11.11/KG
FOB
$15.41/KG
FOT
$17.61/KG
The cost of getting a coffee from cherry to beverage varies enormously depending on its place of origin and the location of its consumption. The inclusion of price transparency is a starting point to inform broader conversation around the true costs of production and the sustainability of specialty coffee as a whole.