Marleny Olaya Murcia
El Baisero
FIELD BLEND - WASHED
Colombia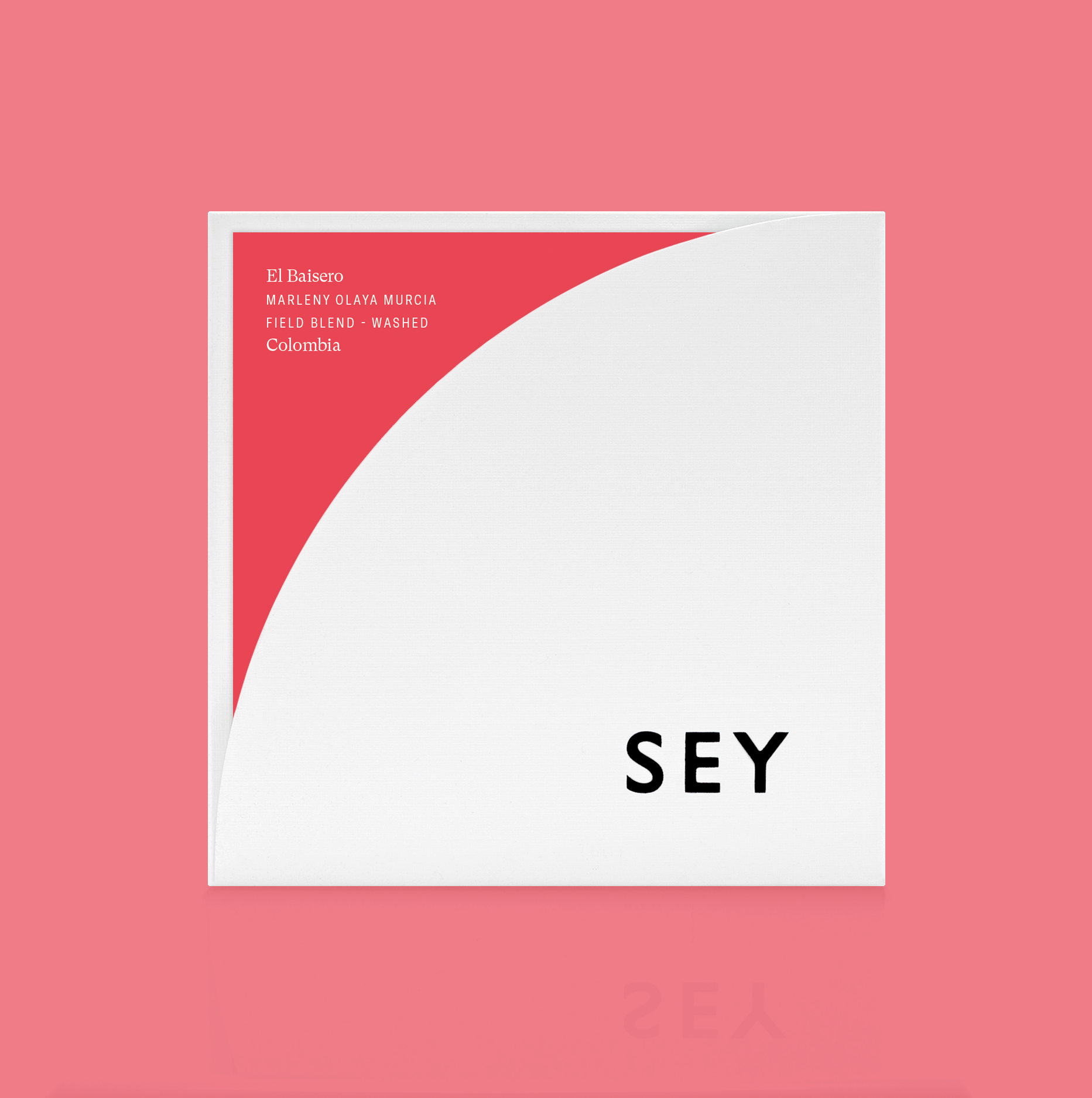 Marleny Olaya Murcia
El Baisero
FIELD BLEND - WASHED
Colombia
This fully organic Field Blend comes from Marleny's farm extremely high in the mountains of Berlin, Planadas. In the cup we find ripe cherry, stone fruit, and panela.
Varietal
Caturra, Colombia, Typica
Region
Berlin, Planadas, Tolima
Processing
Hand picked at peak ripeness. Floated to further remove defects and depulped on the day of harvest. Dry fermented for 24-36 hours. Dried on raised beds for 15-20 days.
ABOUT MARLENY OLAY
Marleny lives with her family high in the mountains of Berlin, Planadas. Her farm is fully organic, and she is highly focused on environmental issues; spending a lot of time and effort to preserve the flora and fauna under her care. She is a member of a local association called ASOPEP that works as our partner in the region. ASOPEP collects parchment deliveries from our producer partners and facilitates payments to those farmers. Marleny is an exemplary producer with an immaculate farm. While most of her coffee is Caturra, Colombia and Typica, she has Castillo and Tabi planted as well.
ABOUT THIS FIELD BLEND
This is a field blend of the two most commonly grown varieties in Colombia: Variety Colombia, and Caturra. V. Colombia is a Catimor hybrid, which gives it high disease resistance. Caturra, on the other hand, is a natural mutation of Bourbon, and is very susceptible to disease. Typica one of two of the main seeds taken from Ethiopia to Yemen. From Yemen, descendants of Typica spread around the world, forming the basis of modern Arabica coffee cultivation. It is also very susceptible to disease.


Pricing Details
Farm Gate (Local)
1.6MM COP/Carga
Farm Gate (USD)
$4.73/KG
FOB
$6.28/KG
FOT
$8.03/KG
The cost of getting a coffee from cherry to beverage varies enormously depending on its place of origin and the location of its consumption. The inclusion of price transparency is a starting point to inform broader conversation around the true costs of production and the sustainability of specialty coffee as a whole.