José Martinez
EL CASINO
PINK BOURBON - WASHED
Colombia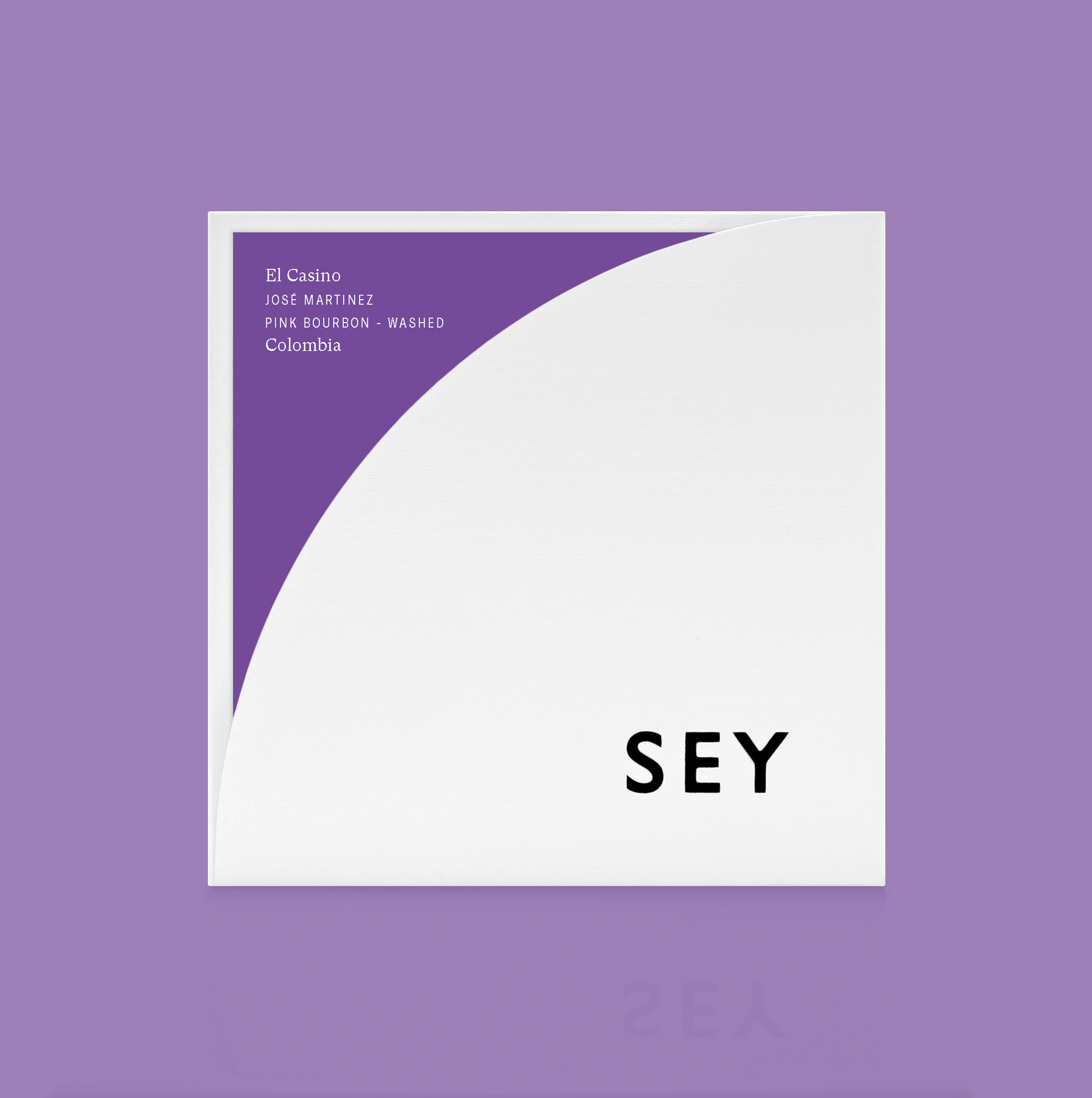 José Martinez
EL CASINO
PINK BOURBON - WASHED
Colombia
This is an intensely fruit forward Pink Bourbon lot with a sparkling acidity. In the cup we find pink lemonade, mango and berries.
Processing
Hand picked at peak ripeness. Floated to further remove defects and depulped on the day of harvest. Dry fermented for 30 hours. Dried on raised beds.
ABOUT JOSÉ MARTINEZ

This is our second year working with José Martinez, and his Pink Bourbon lot is again one of our favorite coffees of the year. He is an extremely dedicated producer who cares deeply about quality and has consistently produced some of the best Pink Bourbon we taste each year. We still don't know much about this variety, but we promise we will be sending off genetics as soon as we are able to get down to the farm and take leaf samples.
ABOUT PINK BOURBON
Pink Bourbon is a variety known for the complexity of its acidity and fruit characteristics. The physical look of the seeds and plant, along with its rather distinct flavor profile, point towards it being some sort of Ethiopian Landrace variety. However, to our knowledge Pink Bourbon has not yet been genetically tested, so we cannot say with certainty what exactly it is. Working with our partners at World Coffee Research we hope to have this variety tested this year.
Pricing Details
Farm Gate (Local)
2.0MM PESOS/CARGA
Farm Gate (USD)
$5.33/KG
FOB
$8.03/KG
FOT
$9.46KG
The cost of getting a coffee from cherry to beverage varies enormously depending on its place of origin and the location of its consumption. The inclusion of price transparency is a starting point to inform broader conversation around the true costs of production and the sustainability of specialty coffee as a whole.