EL DIVISO
Ticuna
PINK BOURBON - WASHED
Colombia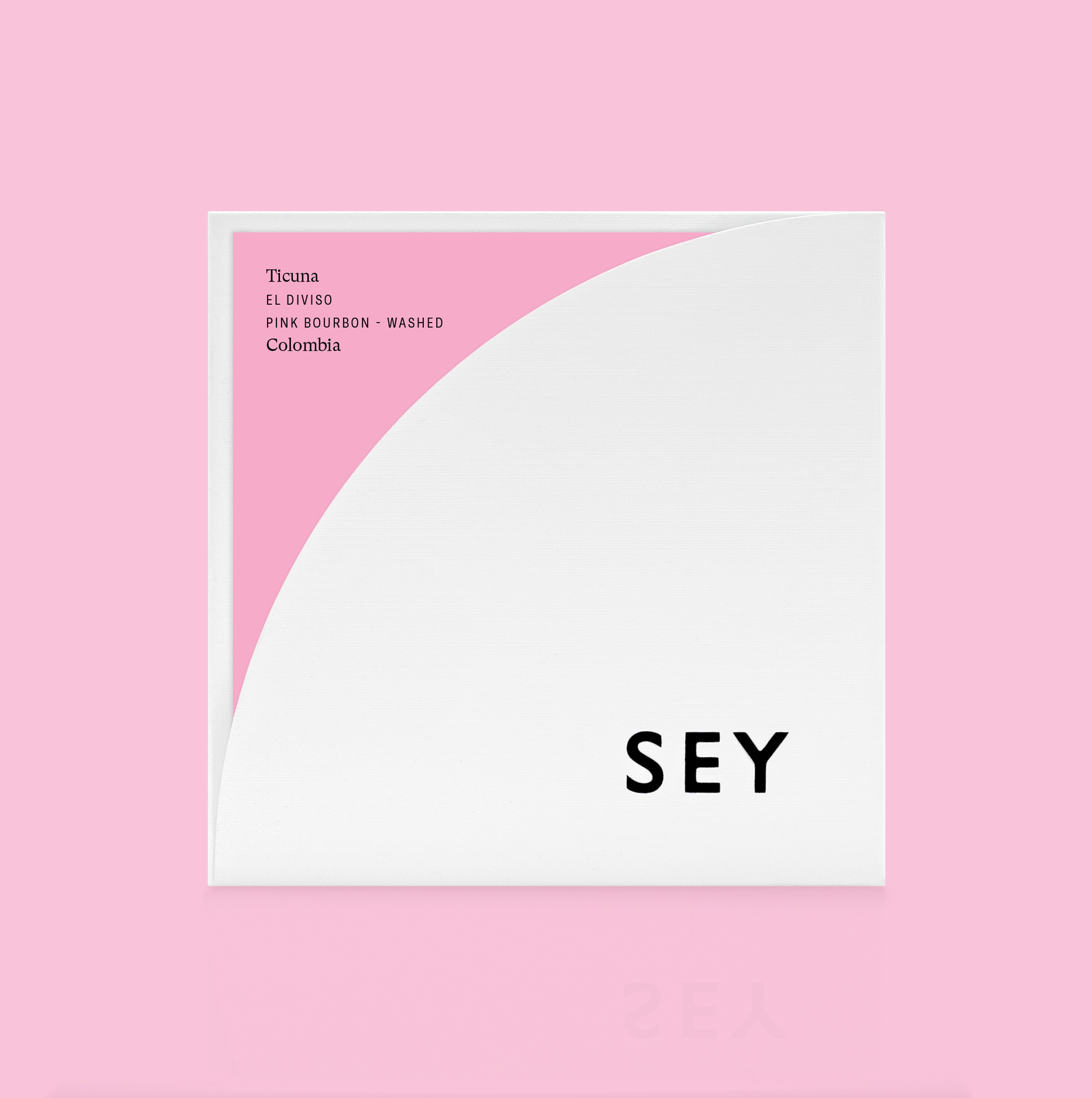 EL DIVISO
Ticuna
PINK BOURBON - WASHED
Colombia
We are humbled to be entrusted to roast the very first exportable harvest of this variety separation from a very exciting project that has been years in the making. In the cup we find a sparkling acidity a la limeade, an orange blossom honey sweetness, and a complexity of melon and raspberries.
First Roast: 03/02/2021
REGION
Las Mercedes, Garzón, Huila
ALTITUDE
1,900 - 2,020 masl
HARVEST
October - November, 2020
PROCESSING
Hand picked at peak ripeness. Floated to further remove defects. Depulped. Dry fermented for 24 hours. Dried on shaded raised beds for 30 days.
ABOUT TICUNA
We could not be more proud of Kyle and José. We have watched since the beginning as this project has developed and grown. Not only is it difficult to produce coffee of this quality, but the varieties they have chosen are among the most difficult varieties to grow anywhere. This is quite literally a dream come true for anyone that is interested in terroir and varieties. To have Kyle and Jose's lineup of coffees to taste next to one another is an extraordinarily rare thing, and a true highlight of our coffee careers. Kyle and José—we lift a glass to you, and to all of the dedication and hard work it has taken to make your dream a reality!
ABOUT PINK BOURBON
Pink Bourbon is a variety known for the complexity of its acidity and fruit characteristics. The physical look of the seeds and plant, along with its rather distinct flavor profile, point towards it being some sort of Ethiopian Landrace variety. However, to our knowledge Pink Bourbon has not yet been genetically tested, so we cannot say with certainty what exactly it is. Working with our partners at World Coffee Research we hope to have this variety tested in the near future.
Pricing Details
Farm Gate (Local)
2MM COP/CARGA
Farm Gate (USD)
$5.88/KG
FOB
$9.90/KG
FOT
$12.66/KG
The cost of getting a coffee from cherry to beverage varies enormously depending on its place of origin and the location of its consumption. The inclusion of price transparency is a starting point to inform broader conversation around the true costs of production and the sustainability of specialty coffee as a whole.