Mario & Danny Moreno
EL FILO
PACAS - WASHED
Honduras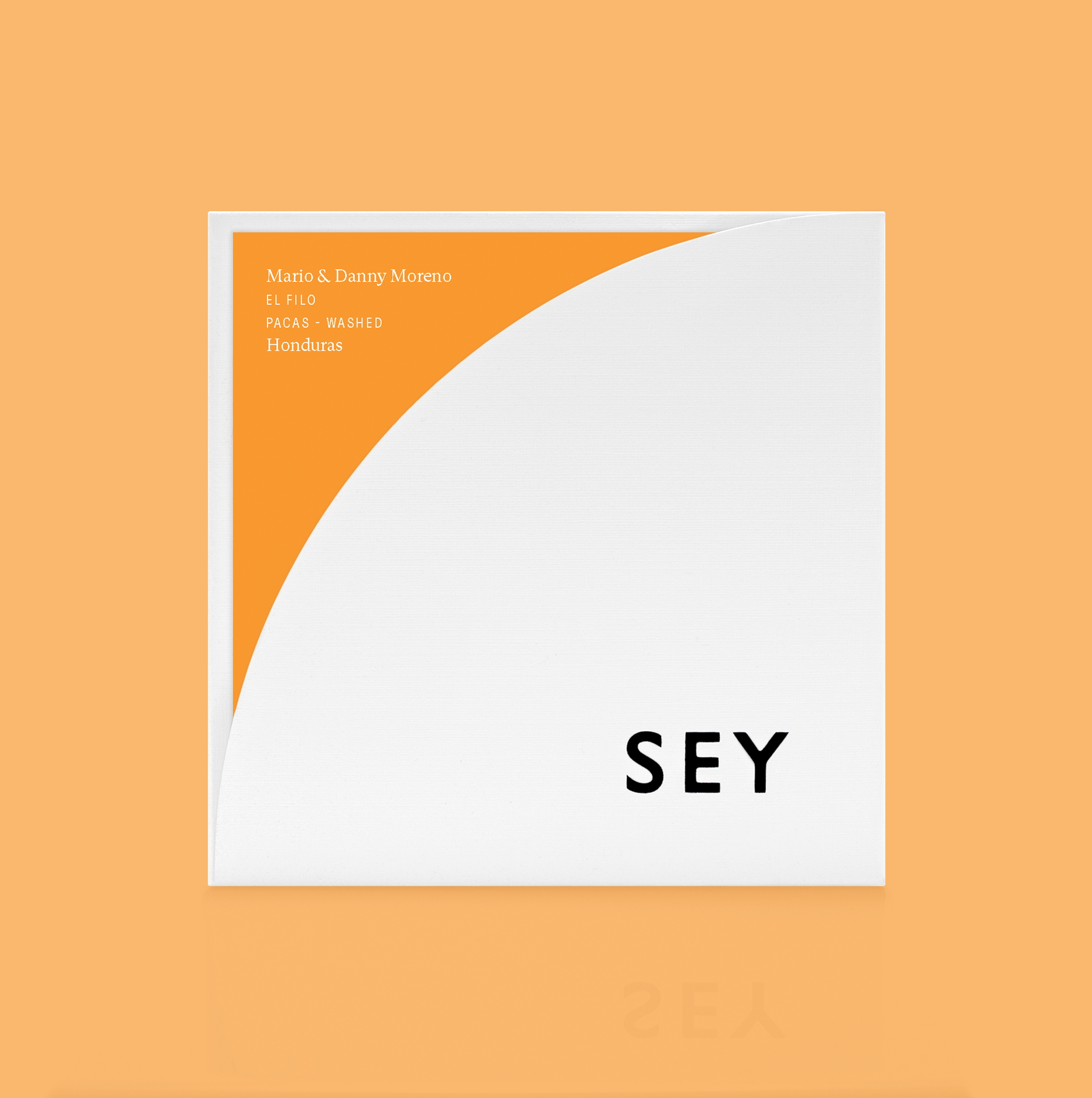 Mario & Danny Moreno
EL FILO
PACAS - WASHED
Honduras
This 100% Pacas lot from the Moreno Family's El Filo is the older counterpart to Piedras Amarillas. It has a raspberry floral quality that is accompanied by sweet mandarin orange acidity and a delicate matcha tea finish.
Processing
Harvested at peak ripeness. Floated. Depulped. Dry fermented for 24 hours. Washed. Dried on raised beds for 16 days.
ABOUT EL FILO
El Filo is one of the oldest farms owned by the Moreno family, and boasts trees that are over 20 years old. In contrast, the newest Moreno farm, Piedras Amarillas, has descendants of the same Pacas trees that are only five years old. The two farms also lie in completely different microclimates on the mountain of Santa Bárbara. This contrast presents a very interesting opportunity to taste specific terroir in that the coffee variety and processing are virtually identical on both farms. The variation in tree age and microclimate deliver two distinctly beautiful coffees, and give insights into the effects of tree development and maturation on cup profile.
ABOUT PACAS
Pacas is a natural mutation of Bourbon from the Bourbon/Typica group mainly found in El Salvador and Honduras. Similar to other Bourbon mutants, Pacas has a single-gene mutation that causes the plant to grow smaller (dwarfism). Unlike the hybrid varieties, Pacas is very susceptible to disease, making it riskier to grow.
Pricing Details
Farm Gate (Local; Green)
199 HNL/KG
Farm Gate (USD; Green)
~$8.01/KG
FOB
$9.66/KG
FOT
$12.76/KG
The cost of getting a coffee from cherry to beverage varies enormously depending on its place of origin and the location of its consumption. The inclusion of price transparency is a starting point to inform broader conversation around the true costs of production and the sustainability of specialty coffee as a whole.