Yamir Anacona
EL PROGRESSO
FIELD BLEND - WASHED
Colombia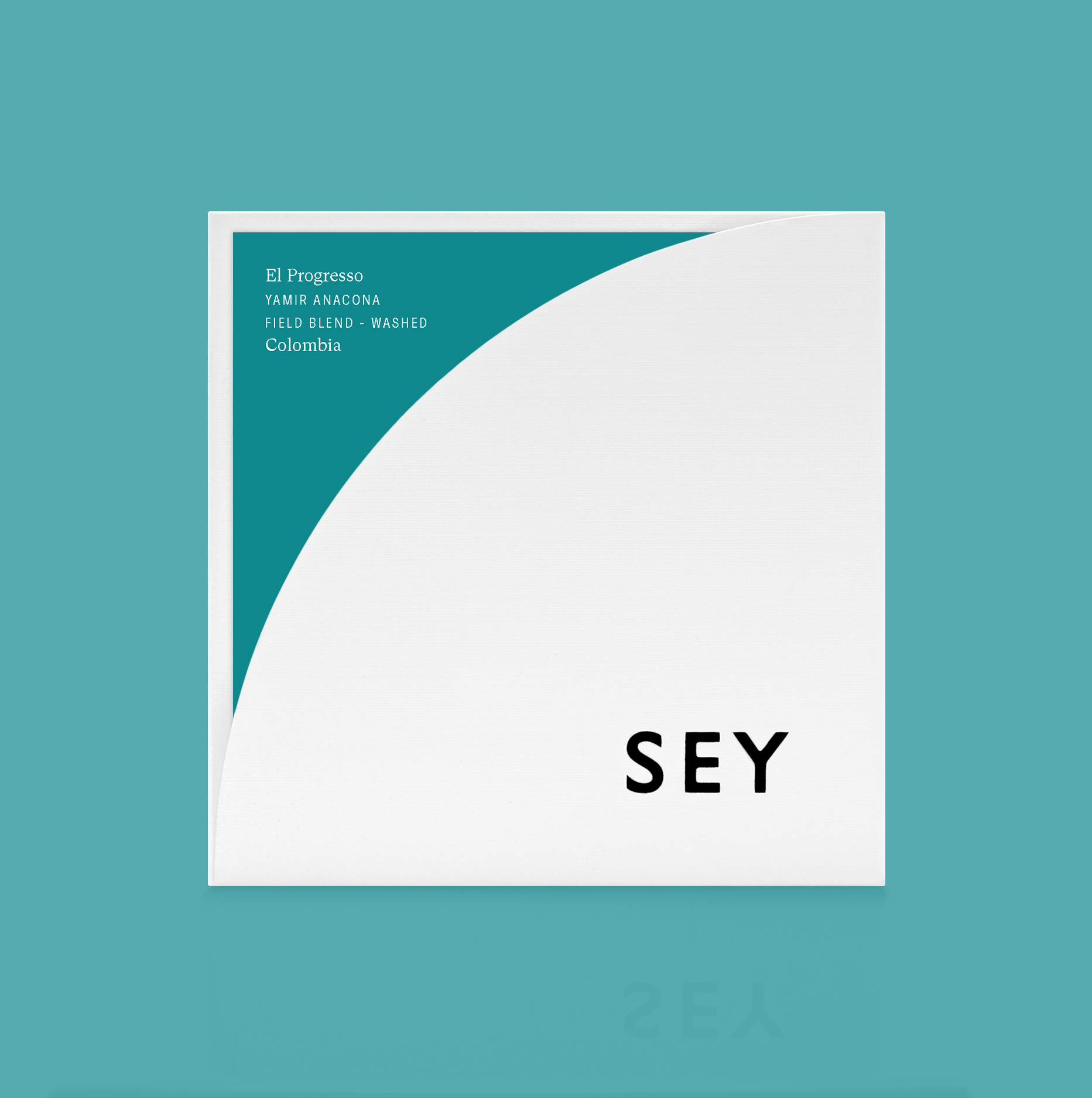 Yamir Anacona
EL PROGRESSO
FIELD BLEND - WASHED
Colombia
This lot was the 7th place selection in the competition Copa Suaceña. The cup is very structured, with a ripe sweetness of strawberry, raspberry, and cherry, filled out with a delicate, almost violet-like, florality.
Varietals
V. Colombia, Caturra
Region
Alto Horizonte, Suaza, Huila
Processing
Hand picked at peak ripeness. Floated to further remove defects and depulped on the day of harvest. Dry fermented in tanks for 22 hours. Dried on raised beds until moisture content is between 10% - 11%.
ABOUT EL PROGRESSO
This lot was the 7th place selection in the competition Copa Suaceña put on by our exporting partner Osito. This competition narrowed the entries down to the top 24 coffees based on overall physical analysis, then a panel of four judges then placed those coffees by cup score. The goal of the competition is to incentivize producers to improve quality not only by creating a competition to be won, but also by paying higher prices for the higher scoring coffees. We have seen this approach be effective in other parts of Colombia, and are happy to support these regional competitions aimed at paying producers more while also motivating and pushing for higher quality coffees.
ABOUT THIS FIELD BLEND
This is a field blend of two of the most commonly grown varieties in Colombia: Variety Colombia, and Caturra. V. Colombia is a Catimor hybrid, which gives it high disease resistance. Caturra, on the other hand, is a natural mutation of Bourbon, and is very susceptible to disease.

Pricing Details
Farm Gate (Local)
1.5MM PESOS/CARGA
Farm Gate (USD)
$4.40/KG
FOB
$8.25/KG
FOT
$11.33/KG
The cost of getting a coffee from cherry to beverage varies enormously depending on its place of origin and the location of its consumption. The inclusion of price transparency is a starting point to inform broader conversation around the true costs of production and the sustainability of specialty coffee as a whole.