Eliana & Eliezer José
SÍTIO VISTA LINDA
CATUAI - HONEY
Brazil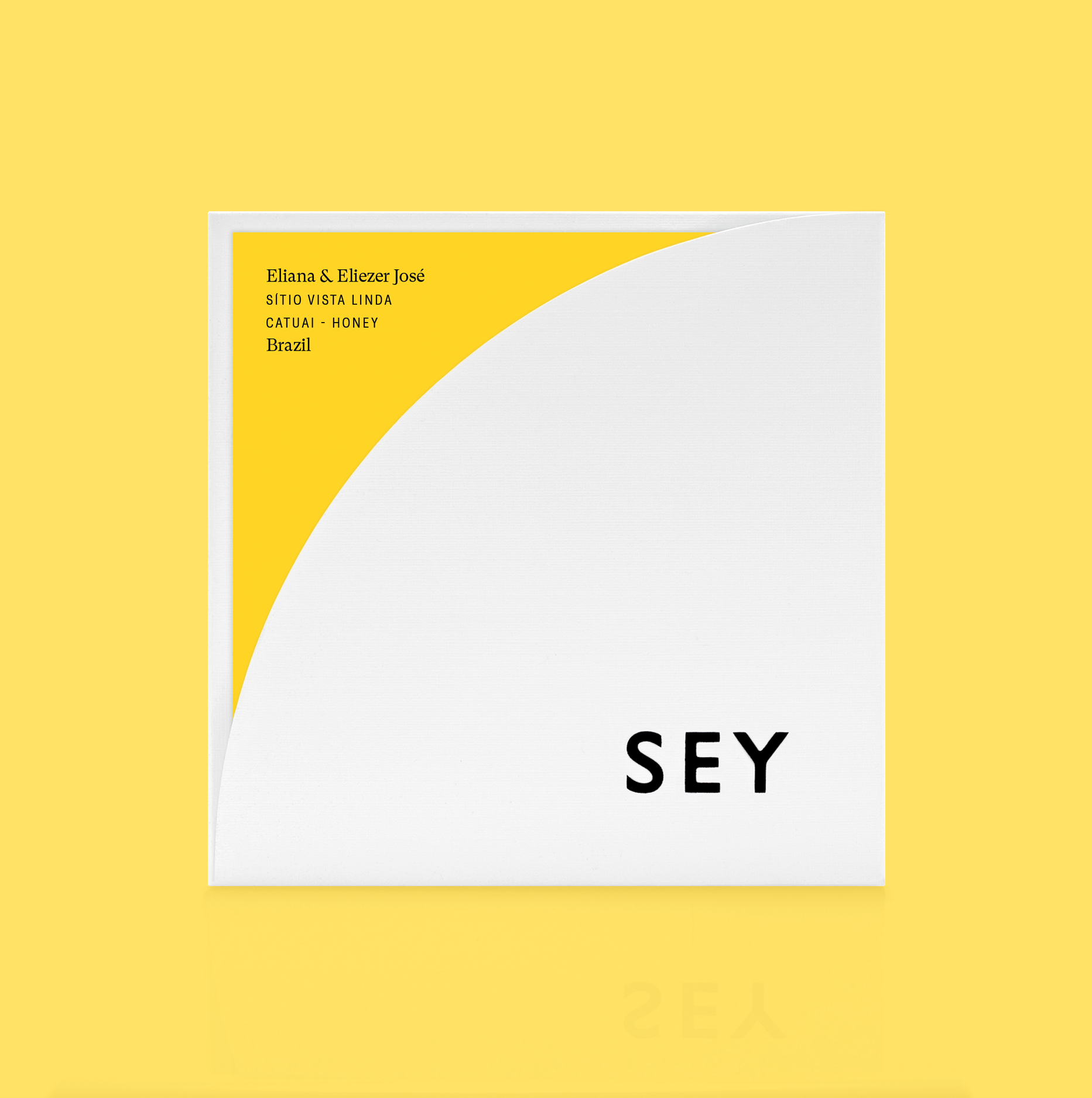 Eliana & Eliezer José
SÍTIO VISTA LINDA
CATUAI - HONEY
Brazil
This is our last Brazilian lot of the season! We are still very much in the exploratory phase of sourcing coffee from Espírito Santo, and our knowledge of the region and admiration for its coffees grow every year. In this cup we find berries, dark chocolate, and hazelnut.
REGION
Ubá, Castelo, Espírito Santo
PROCESSING
Hand-picked at peak ripeness. Floated to further remove defects. De-pulped on the day of harvest. Dried on beds until moisture content reaches 10.5%.
ABOUT ELIANA & ELIEZER JOSÉ
Eliezer was born into a coffee-producing family in Ubá. Though today he and his wife Eliana work the farm together, it wasn't until 2016 that they decided to invest in a de-pulper and focus on producing specialty-grade coffee. Year after year, they have continued improving not only the quality of their coffee but also the productivity of their farm. It is a true honor to represent their coffee.
ABOUT CATUAI
Catuai is from the Typica-Bourbon lineage. It is a cross between Mundo Novo and Caturra. This variety type is high yielding in comparison to the traditional Bourbon variety. Because of its smaller size the plants can be more closely spaced, meaning it can be planted at nearly double the density while maintaining high cup quality. This characteristic makes it a very good option for producers.

Pricing Details
Farm Gate (Local; Green)
41.70 BRL/KG
Farm Gate (USD; Green)
~$8.25/KG
FOB
$11.01/KG
FOT
$12.77/KG
The cost of getting a coffee from cherry to beverage varies enormously depending on its place of origin and the location of its consumption. The inclusion of price transparency is a starting point to inform broader conversation around the true costs of production and the sustainability of specialty coffee as a whole.