Elías Roa Parra
FINCA TAMANA
SL28 - WASHED
Colombia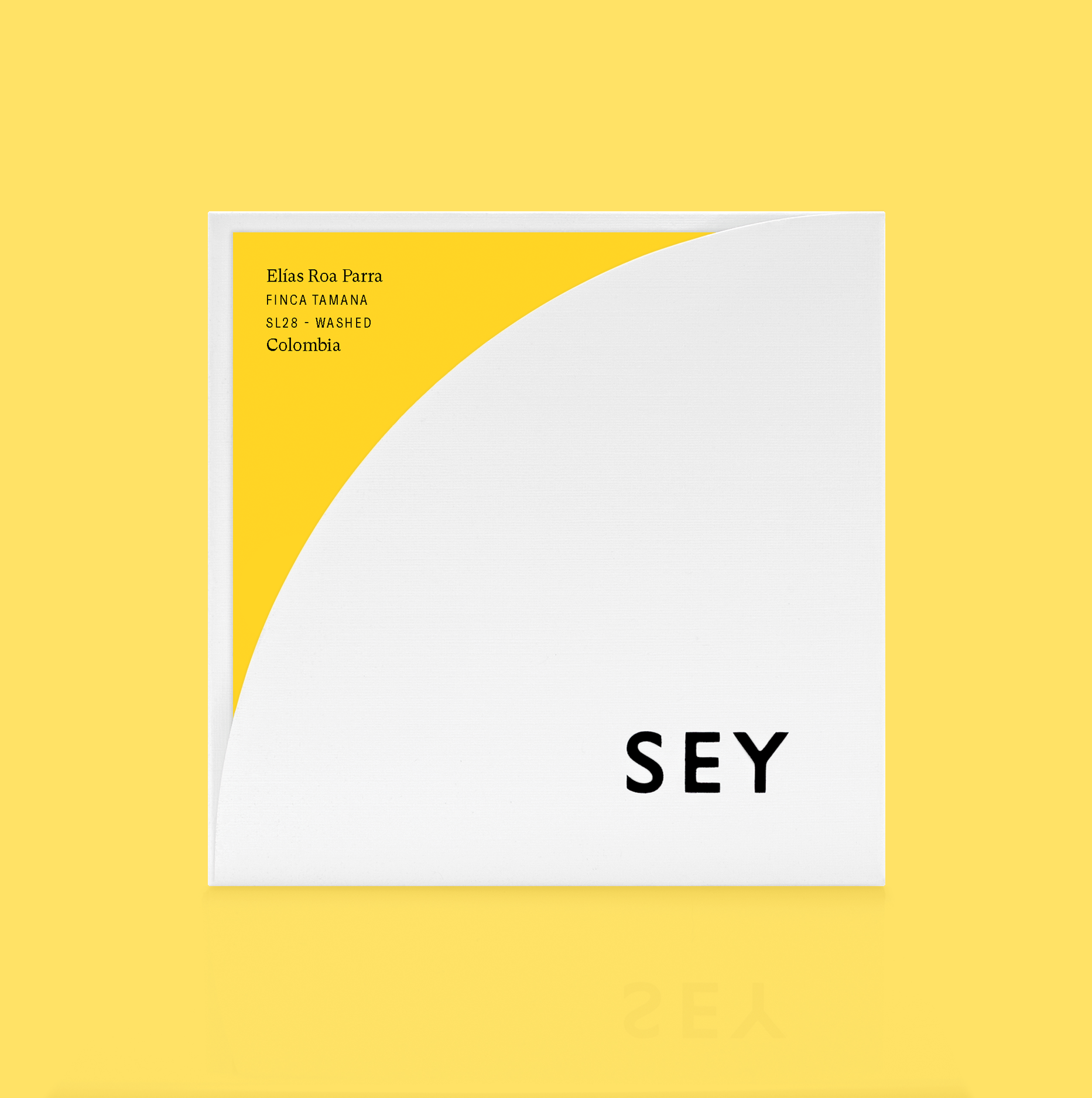 Elías Roa Parra
FINCA TAMANA
SL28 - WASHED
Colombia
Elias is a very inspiring producer we have looked up to since the beginning, and we are honored to be working with this lot. This is our first year having the opportunity to work with his SL28, as the trees are still quite young. In the cup, the profile leans more into yellow fruit, with a soft acidity and lingering sweetness.
REGION
El Vegón, El Pital, Huila
PROCESSING
Hand picked at peak ripeness. Floated to further remove defects and de-pulped on the day of harvest. Dry fermented for 35 hours. Dried on raised beds until moisture content reaches 10.5%
ABOUT ELÍAS ROA PARRA
Elias has been an influential coffee producer in Colombia for many years; an innovator not only in coffee production and variety diversity, but also how he treats the people who work on his farm—most notably the people he employs to harvest the cherry. He has prioritized investing in improvements to the quality of life and living conditions of those he employs over that of the coffee and the farm. He has been an inspiring figure to watch over the years, and we've learned much from him and his approach.
ABOUT SL28
SL28 is of the Bourbon genetic group, and was selected for its drought resistance as well as its extremely high cup quality. SL28 is one of the most well-known and well-regarded varieties in Africa. It has consequently spread from Kenya to other parts of Africa as well as Central and South America. As a non-hybrid, it is very susceptible to disease.

Pricing Details
Farm Gate (LOCAL; GREEN)
4.5MM COP/Carga
Farm Gate (USD; GREEN)
~$9.84/KG
FOB
$11.01/KG
FOT
$14.30/KG
The cost of getting a coffee from cherry to beverage varies enormously depending on its place of origin and the location of its consumption. The inclusion of price transparency is a starting point to inform broader conversation around the true costs of production and the sustainability of specialty coffee as a whole.