Emmanuel Rusatira
FUGI IKIZERE
FIELD BLEND - WASHED
Rwanda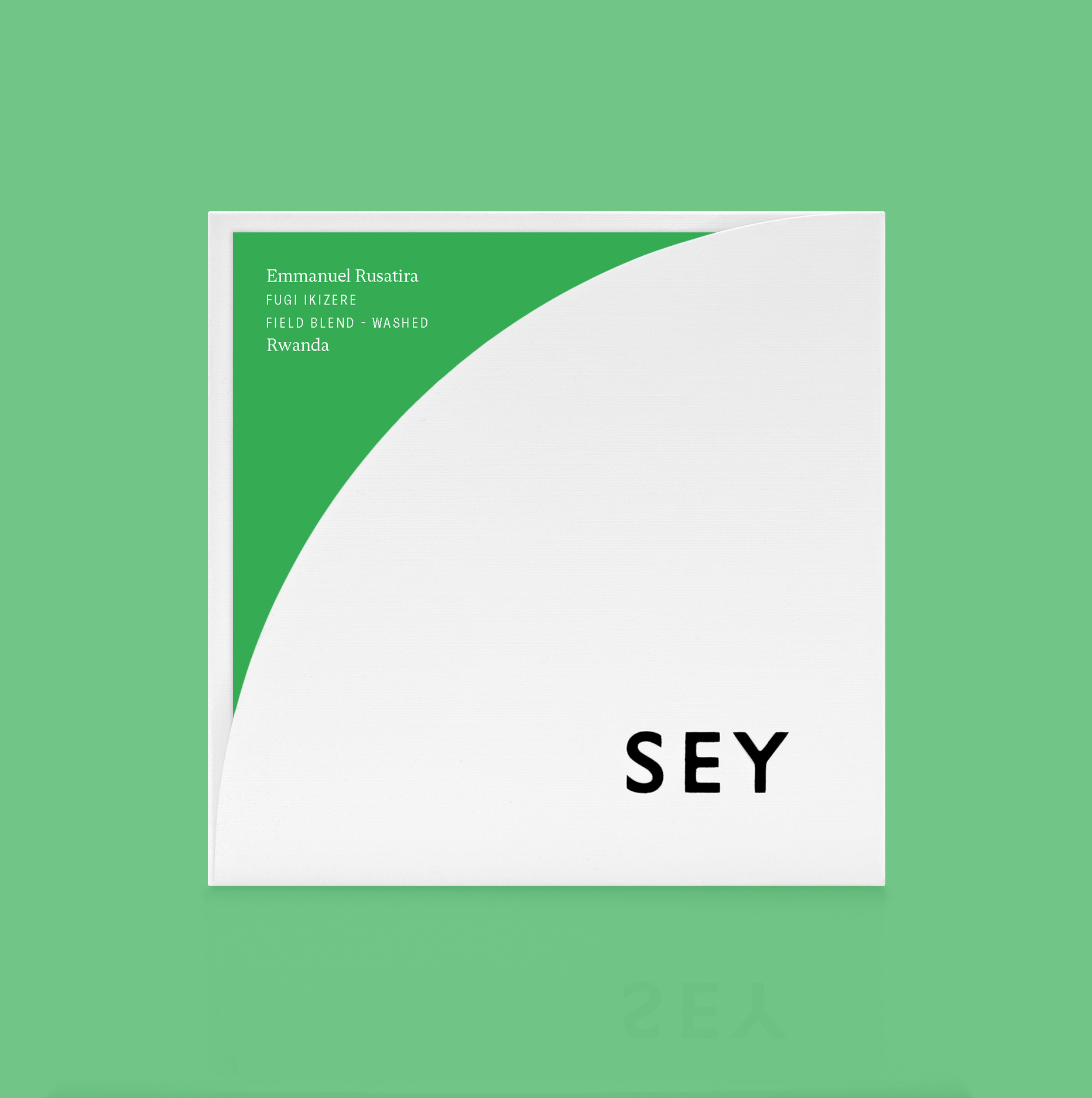 Emmanuel Rusatira
FUGI IKIZERE
FIELD BLEND - WASHED
Rwanda
Our last Rwandan selection of the season is a special lot that was de-pulped by hand in the traditional way. It is also one of the most separated-out lots we've seen in Rwanda, with only nine smallholders contributing to this separation. In the cup we find mulling spices, citrus, and dried fruit.
REGION
Ngoma Sector, Nyaruguru
PROCESSING
Hand picked at peak ripeness. Floated. Held in cherry underwater for 10 hours. De-pulped by hand. Dry fermented for 18 hours. Washed in grading channels. Soaked for an additional eight hours. Dried on raised beds until moisture content reaches 10.5%.
ABOUT FUGI IKIZERE
Located in Southern Province, Fugi rests between the Nyungew National Forest and the border of Burundi. This was the first and main washing station of the exporting company, Baho, and has become their center for experimentation and innovation. We continue to work towards increased separation and transparency in Rwandan coffee, and this is one of the smallest separations we've seen to date.
ABOUT THIS FIELD BLEND
Varieties in Rwanda are not exactly straightforward. We know that Red Bourbon is what is primarily being cultivated; however, we don't know at what relative percentages. Based on the history of production in Rwanda there is also most likely a number of different mutations as well as some Mbirizi and SL34 being grown as well.

Pricing Details
Farm Gate (Local; Cherry)
680 RWF/KG
Farm Gate (USD; Green)
~$3.76/KG
FOB
$8.00/KG
FOT
$11.62/KG
The cost of getting a coffee from cherry to beverage varies enormously depending on its place of origin and the location of its consumption. The inclusion of price transparency is a starting point to inform broader conversation around the true costs of production and the sustainability of specialty coffee as a whole.