Everaldo Cassandro
SÍTIO CASSANDRO
CATUAI - HONEY
Brazil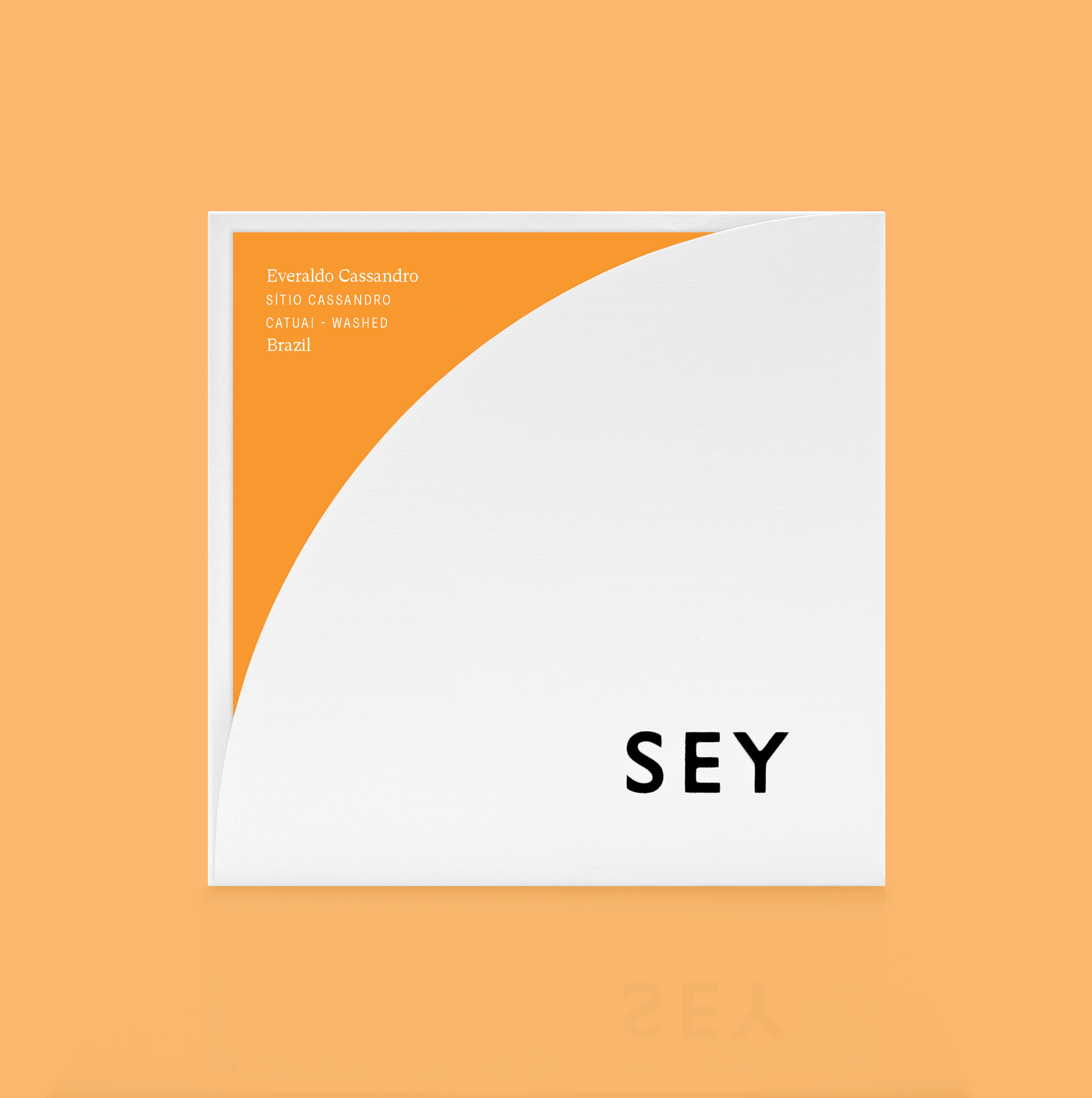 Everaldo Cassandro
SÍTIO CASSANDRO
CATUAI - HONEY
Brazil
This is our first year working with Everaldo, a young and inspiring second-generation producer from Espírito Santo. In the cup we find grapefruit, Earl Grey, and milk chocolate.
REGION
Alto Ribeirão, Espírito Santo
PROCESSING
Hand picked at peak ripeness. Floated to further remove defects. De-pulped on the day of harvest. Dried on beds until moisture content reaches 10.5%.
ABOUT EVERALDO CASSANDRO
Everaldo is a young second-generation coffee producer. In 2013, Everaldo started to focus on improving the quality and processing methods of his coffee. He planted Catuai, as it is better suited to the microclimate of Espírito Santo, and produces higher quality cup profiles. He retooled processing to include exceptional cherry selection and drying. Working daily alongside Rafael Marques, one of our partners at FAF (Fazenda Ambiental Fortaleza), he is well on his way to realizing the full potential of his farm.
ABOUT CATUAI
Catuai is from the Typica-Bourbon lineage. It is a cross between Mundo Novo and Caturra. This variety type is high yielding in comparison to the traditional Bourbon variety. Because of its smaller size the plants can be more closely spaced, meaning it can be planted at nearly double the density while maintaining high cup quality. This characteristic makes it a very good option for producers.

Pricing Details
Farm Gate (Local; Green)
48.83 BRL/KG
Farm Gate (USD; Green)
~$9.66/KG
FOB
$12.88/KG
FOT
$15.41/KG
The cost of getting a coffee from cherry to beverage varies enormously depending on its place of origin and the location of its consumption. The inclusion of price transparency is a starting point to inform broader conversation around the true costs of production and the sustainability of specialty coffee as a whole.