Faver Ninco
FINCA COSTA RICA
PINK BOURBON - WASHED
Colombia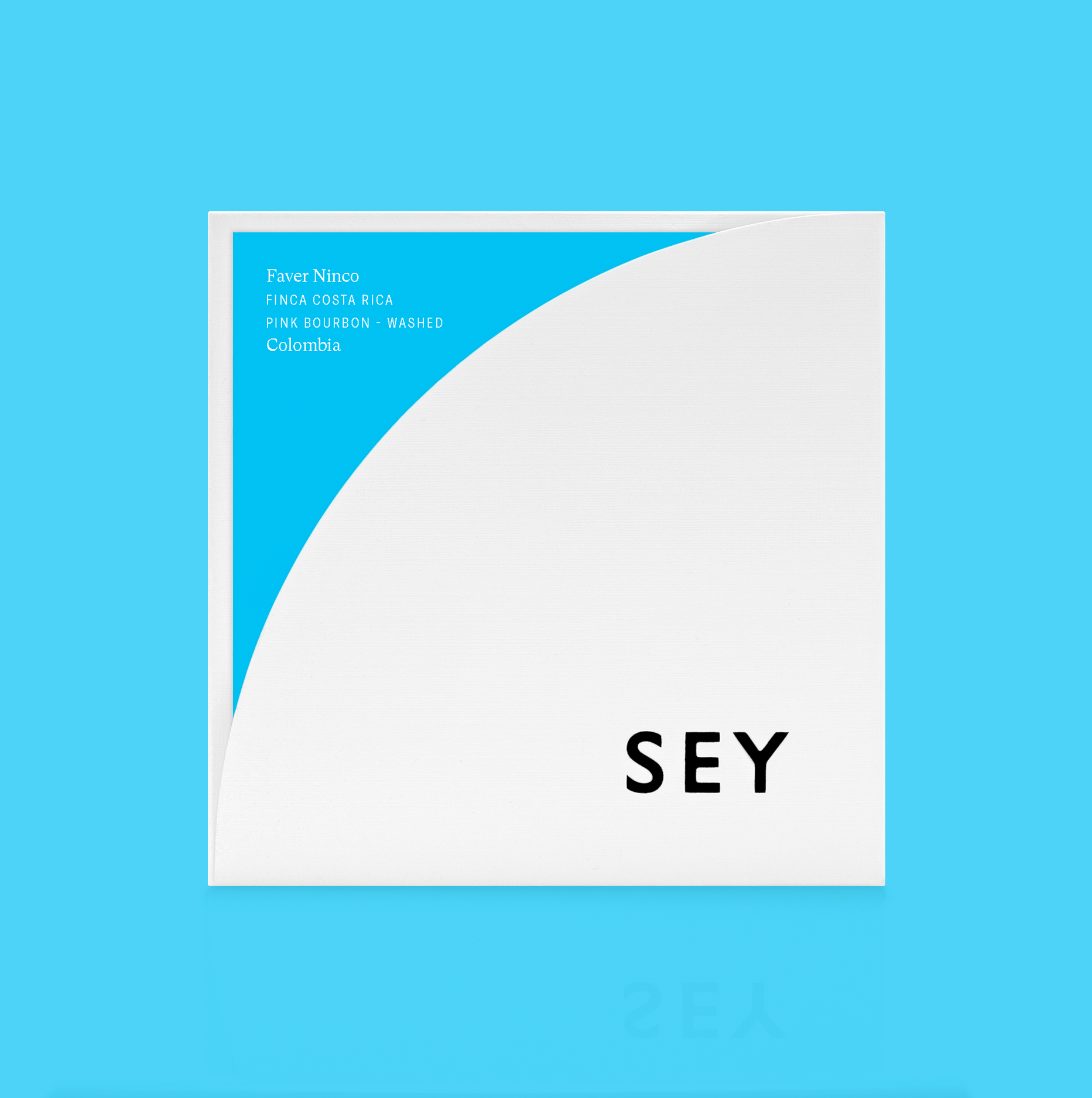 Faver Ninco
FINCA COSTA RICA
PINK BOURBON - WASHED
Colombia
This excellent Pink Bourbon selection begins our transition into Colombian season. Pink Bourbon is becoming more popular—especially in southern Huila—so expect to see this variety more and more. In the cup we find refined citrus acidity, strawberry, and white grape.
REGION
Santa Maria, Huila
PROCESSING
Hand picked at peak ripeness. Floated to further remove defects. Fermented in cherry for 12 hours, depulped, and dry fermented for an additional 36 hours. Dried on raised beds until moisture content reaches 10-11%.
ABOUT FAVER NINCO
Faver is a new producer for us. Santa Maria was a stronghold for paramilitary groups for a very long time, but in the last 5 years coffee production has started to take off as it has become a safer place to live. We are particularly excited about this lot because Faver's daughter is one of the quality analysts and buyers for Coffee Quest, one of our exporting partners in Colombia. It is a rare thing to have someone at the farm with cupping experience, and we're very excited to continue tasting this coffee in coming years.
ABOUT PINK BOURBON
Pink Bourbon is a variety known for the complexity of its acidity and fruit characteristics. The physical look of the seeds and plant, along with its rather distinct flavor profile, point towards it being some sort of Ethiopian Landrace variety. However, to our knowledge Pink Bourbon has not yet been genetically tested, so we cannot say with certainty what exactly it is. Working with our partners at World Coffee Research we hope to have this variety tested in the near future.

Pricing Details
Farm Gate (Local; GREEN)
3.5MM COP/Carga
Farm Gate (USD; GREEN)
~$7.33/KG
FOB
$11.01/KG
FOT
$13.99/KG
The cost of getting a coffee from cherry to beverage varies enormously depending on its place of origin and the location of its consumption. The inclusion of price transparency is a starting point to inform broader conversation around the true costs of production and the sustainability of specialty coffee as a whole.