Felipe Luzon
FINCA LOS EUCALIPTOS
MEJORADO - WASHED
Ecuador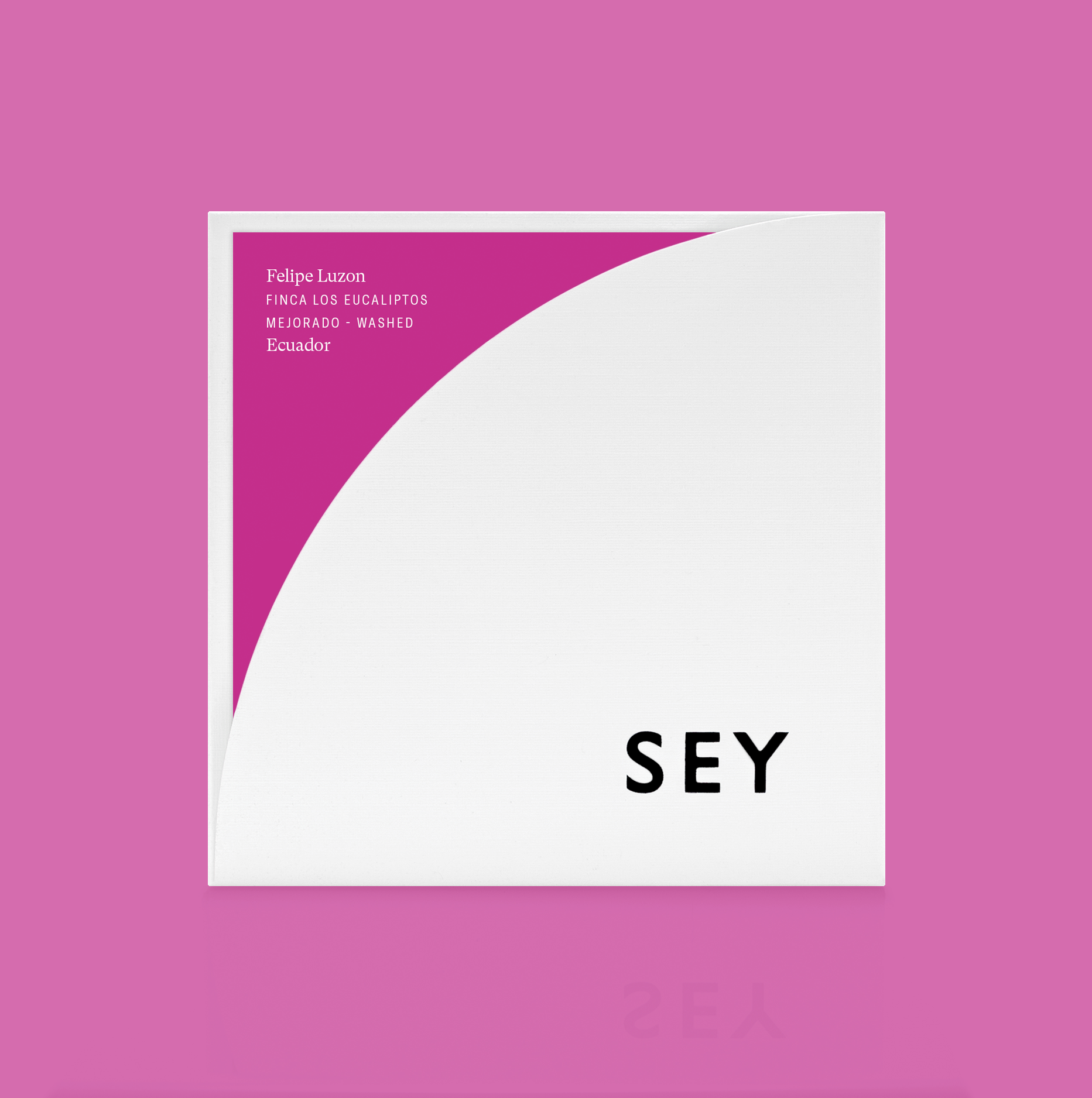 Felipe Luzon
FINCA LOS EUCALIPTOS
MEJORADO - WASHED
Ecuador
This is our first year working with Felipe's coffee. Given the difficulty of travel, and the small amount of coffee that Ecuador produces, it has been a particularly difficult country to work in this past year. However, we see a lot of potential in this coffee, and look forward to visiting as soon as possible! In the cup we find delicate florality, ripe stone fruit, and strawberry.
REGION
Palanda, Zamora Chinchipe
PROCESSING
Hand picked at peak ripeness. Floated to further remove defects. Depulped. Wet fermented for 60 hours. Washed. Dried on raised beds for 20 days.
ABOUT FILIPE LUZON
Thanks to his parents, Felipe has always been passionate about coffee. He planted his first trees when he was eight years old, and harvested his first cherries when he was 12. Because coffee has always been a crop that has generated income for his family, he takes great care and pride in his production. He first planted 7,000 Mejorado trees, however, seeing the quality potential and excellent results from those trees he has now planted an additional 7,000. As such, we should start seeing a much larger production from Felipe in the next few years.
ABOUT MEJORADO
Mejorado is a very unique variety mainly grown in Ecuador. Though it is commonly misnamed Typica Mejorado, we now know—due to genetic testing by World Coffee Reseach—that it is actually a Bourbon variety cross-pollinated with an Ethiopian Landrace variety.

Pricing Details
Farm Gate
$8.60/KG
FOB
$10.57/KG
FOT
$13.43/KG
The cost of getting a coffee from cherry to beverage varies enormously depending on its place of origin and the location of its consumption. The inclusion of price transparency is a starting point to inform broader conversation around the true costs of production and the sustainability of specialty coffee as a whole.