Mario Jose Hervas
FINCA EL MERIDIANO
MEJORADO - WASHED
Ecuador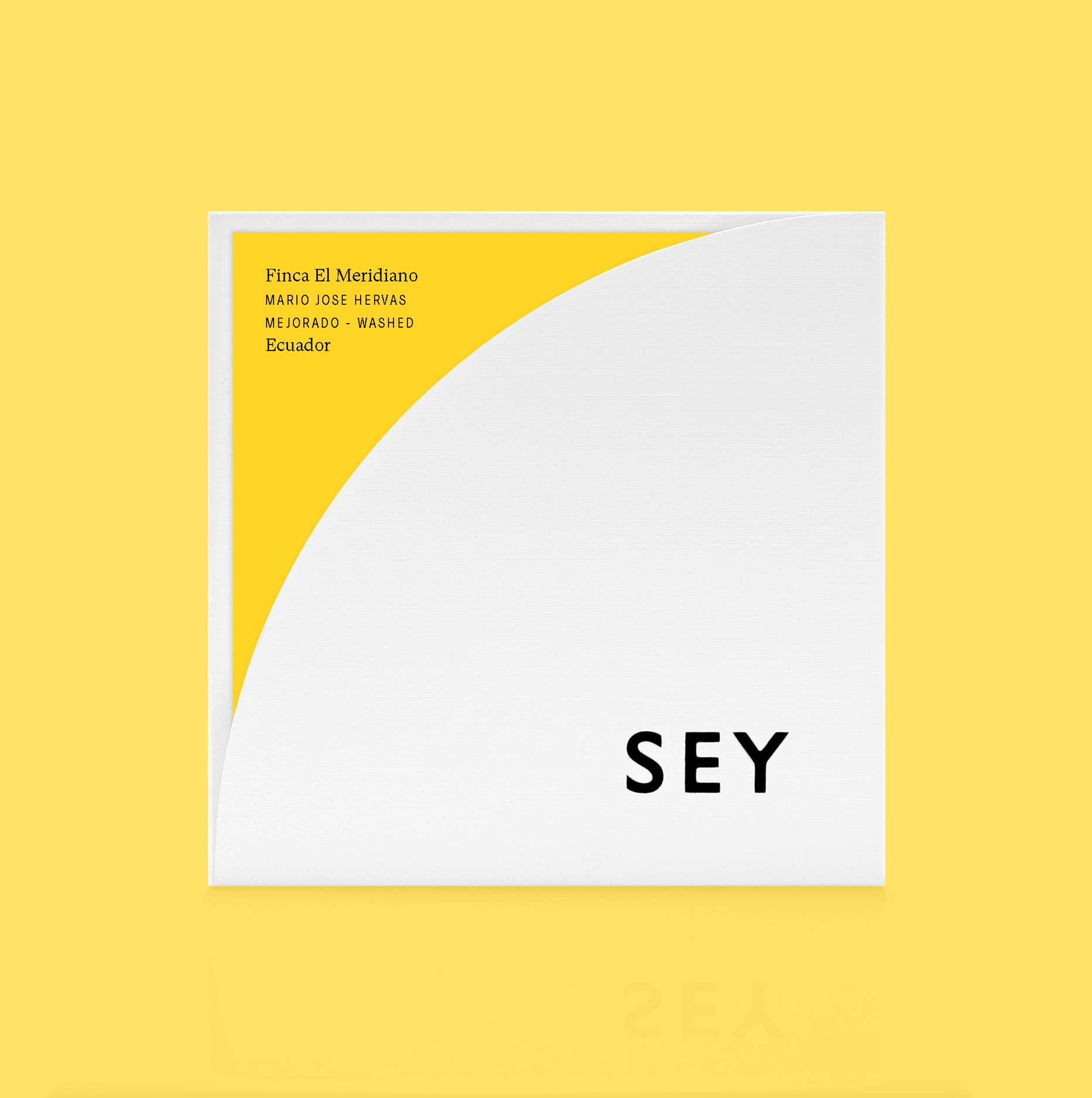 Mario Jose Hervas
FINCA EL MERIDIANO
MEJORADO - WASHED
Ecuador
This is another dynamic Mejorado from Ecuador. We find ripe watermelon juice, raspberry complexity, and a nice honeysuckle subtlety in the cup.
First Roast: 05/18/2020
Harvest
June - October, 2019
Processing
Hand-picked at peak ripeness. Floated to further remove defects and depulped on the day of harvest. Dry fermented in tanks for 18-20 hours. Dried on raised beds for 12-18 days.
ABOUT FINCA EL MERIDIANO
This is our first year working with Mario as we continue exploring more of what has become one of our favorite and most promising origins: Ecuador. Mario is a passionate coffee producer and extremely dedicated to quality. El Meridiano is a stunning farm full of natural springs, rivers and waterfalls. He is currently growing Mejorado (colloquially Typica Mejorado), which is also quickly becoming one of our favorite coffee varieties; lending itself to extremely clean, fruit-forward—yet delicate and bright—cup profiles.
ABOUT MEJORADO
Mejorado is a very unique varieity mainly grown in Ecuador. Though it is commonly misnamed Typica Mejorado, we now know—due to genetic testing by World Coffee Reseach—that it is actually a Bourbon variety cross-pollinated with an Ethiopian Landrace variety.
Pricing Details
Farm Gate (Local)
$11.01/KG
Farm Gate (USD)
$11.01/KG
FOB
$14.79/KG
FOT
$15.07/KG
The cost of getting a coffee from cherry to beverage varies enormously depending on its place of origin and the location of its consumption. The inclusion of price transparency is a starting point to inform broader conversation around the true costs of production and the sustainability of specialty coffee as a whole.