SINFOROSO RAMOS
Finca Paraiso
CATURRA - WASHED
Colombia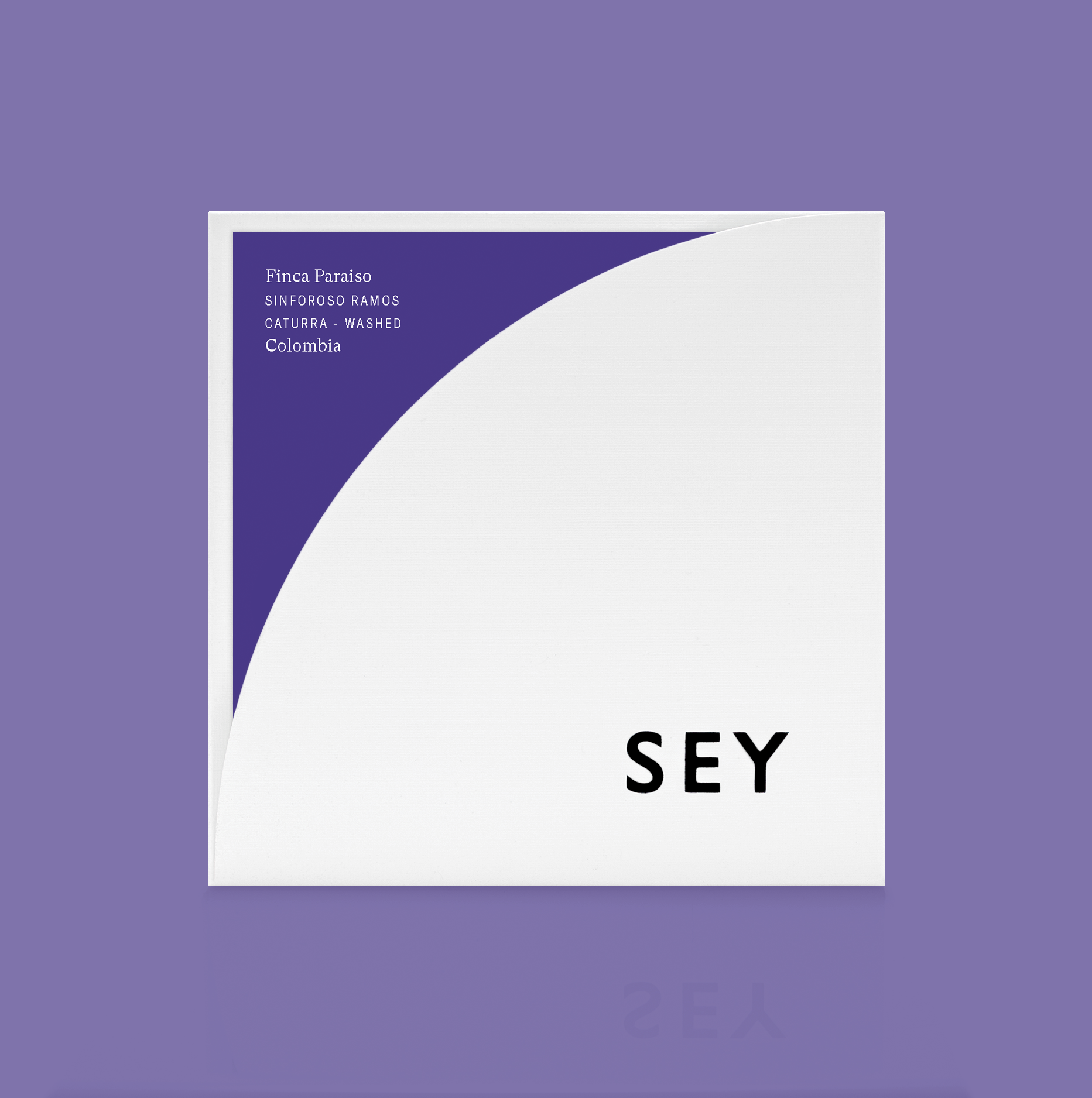 SINFOROSO RAMOS
Finca Paraiso
CATURRA - WASHED
Colombia
This coffee from Tarqui starts with delicate white tea and rounds out with a satisfyingly ripe plum sweetness and papaya-like florality.
PROCESSING
Harvested at peak ripeness. Floated. Depulped. Dry fermented for 35 hours. Dried on raised beds for 25 days.
ABOUT SINFOROSO RAMOS
This is our first year working with Sinforoso Ramos. We discovered this coffee on our buying trip to southern Colombia this past fall. Finca Paraiso is one of the highest coffee producing farms in Tarqui, and the result is a beautifully articulated acidity and structured sweetness. Tarqui is a newer region for us, and we will be focusing a little more of our attention here in the coming seasons.
ABOUT CATURRA
Caturra is a natural mutation of the Bourbon variety. It was discovered on a plantation in the state of Minas Gerais in Brazil sometime between 1915 and 1918. Today, it is one of the most economically important coffees in Central America, to the extent that it is often used as a benchmark against which new cultivars are tested. In Colombia, Caturra was thought to represent nearly half of the country's production before a government-sponsored program beginning in 2008 incentivized renovation of over three billion coffee trees with the leaf rust resistant Castillo variety (which has Caturra parentage).
Pricing Details
Farm Gate (Local)
1.5MM Pesos / Carga
Farm Gate (USD)
$4.58/KG
FOB
$7.70/KG
FOT
$10.34/KG
The cost of getting a coffee from cherry to beverage varies enormously depending on its place of origin and the location of its consumption. The inclusion of price transparency is a starting point to inform broader conversation around the true costs of production and the sustainability of specialty coffee as a whole.