Flor Pechené
EL SILENCIO
TABI & YELLOW BOURBON - WASHED
Colombia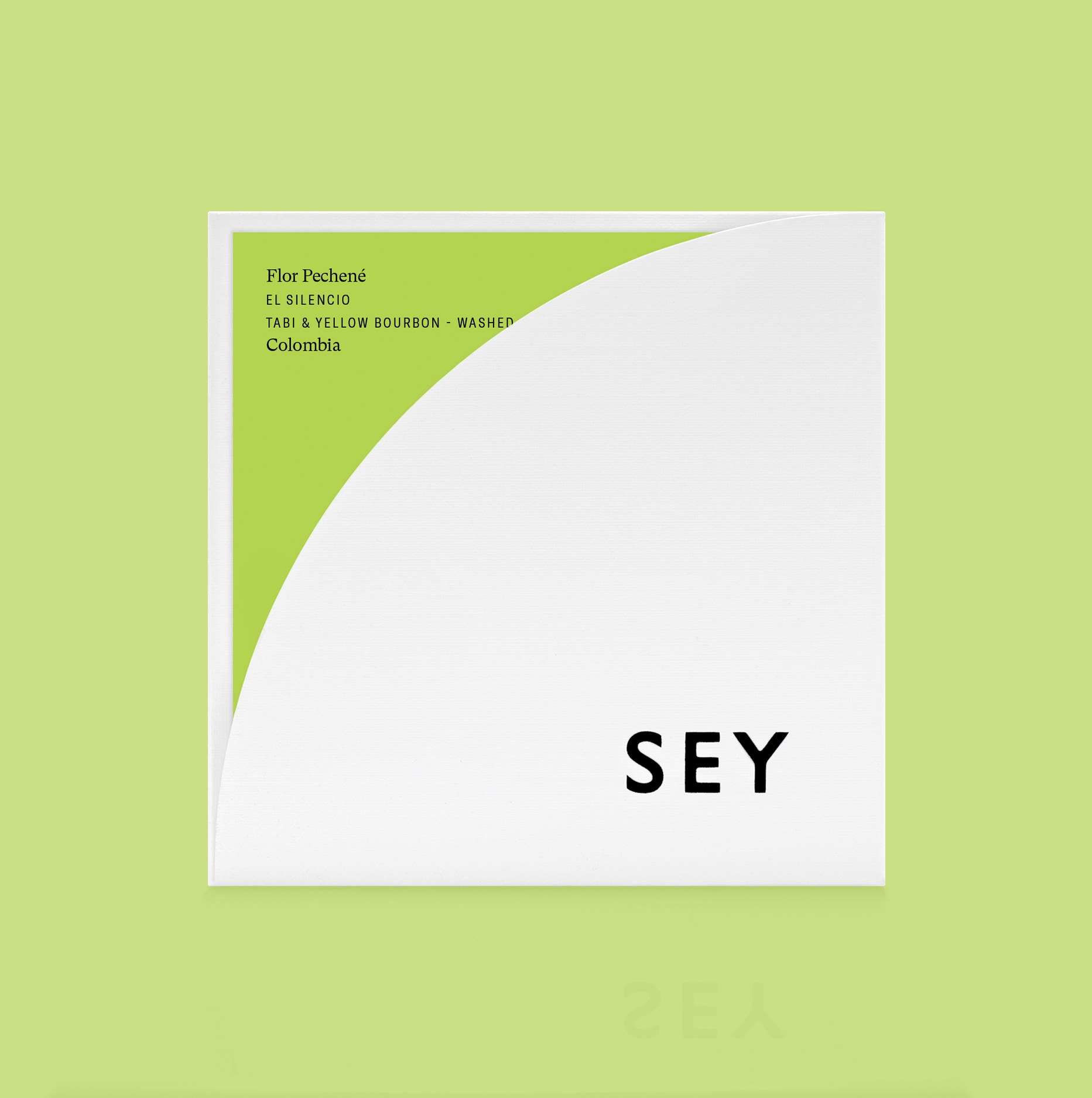 Flor Pechené
EL SILENCIO
TABI & YELLOW BOURBON - WASHED
Colombia
Flor is a very motivated producer who works a very small farm, and we couldn't be more proud to offer this really cool blend of two rather unusual varieties for Colombia: Tabi and Yellow Bourbon. In the cup we find refined ripe berries and stone fruit, a lush guava-like acidity, and excellent structure of sweetness.
VARIETAL
Tabi, Yellow Bourbon
REGION
Aguablanca, Inzá, Cauca
PROCESSING
Hand picked at peak ripeness. Floated to further remove defects. Depulped on day of harvest. Dry fermented for 38 hours. Dried in raised beds for 20 days.
ABOUT FLOR PECHENÉ
Flor has been working in coffee all her life. Her family started by producing commodity grade coffee, but her journey towards producing specialty coffee began with tasting her own coffee. In her own words, "we knew that we had good coffee because we tasted it in the cupping lab, but we didn't know what part of our farm it came from." While there is an obvious financial incentive to produce high quality coffee, it is rather rare to meet a producer who also tastes and grades their own coffees and is motivated by the sensorial experience of their own coffees. This is our first year working with Flor, and we very much look forward to seeing where her coffees go in the future.
ABOUT TABI
Tabi is a newer hybrid to the scene, having been developed in 2002. It is a cross between Bourbon, Typica, and Timor Hybrid. Tabi was developed as a part of the research to develop a variety that is disease resistant while maintaining good cup quality. Over the last few years this has become our favorite hybrid variety because it provides producers with an excellent disease-resistant choice while also having a very high cup quality potential.
ABOUT BOURBON
Bourbon is the most famous of the Bourbon-descended varieties. It is a tall variety characterized by relatively low production and excellent cup quality, but is susceptible to all the major coffee plant diseases. In the early 1700's French missionaries carried Bourbon from Yemen to Bourbon Island (now Réunion), giving it the name it has today. The variety spread to other parts of the world beginning in the mid-1800's as the missionaries moved to establish footholds in Africa and the Americas. Today, in Latin America, Bourbon has largely been replaced by varieties that descend from it—notably Caturra, Pacas, Catuai, and Mundo Novo—although Bourbon itself it is still cultivated in El Salvador, Guatemala, Honduras, and Peru.

Pricing Details
FARM GATE (LOCAL)
2.45MM COP/CARGA
FARM GATE (USD)
~$6.65/KG
FOB
$7.97/KG
FOT
$12.66/KG
The cost of getting a coffee from cherry to beverage varies enormously depending on its place of origin and the location of its consumption. The inclusion of price transparency is a starting point to inform broader conversation around the true costs of production and the sustainability of specialty coffee as a whole.