La Familia Rodriguez
FLORIPONDIO
JAVA - WASHED
Bolivia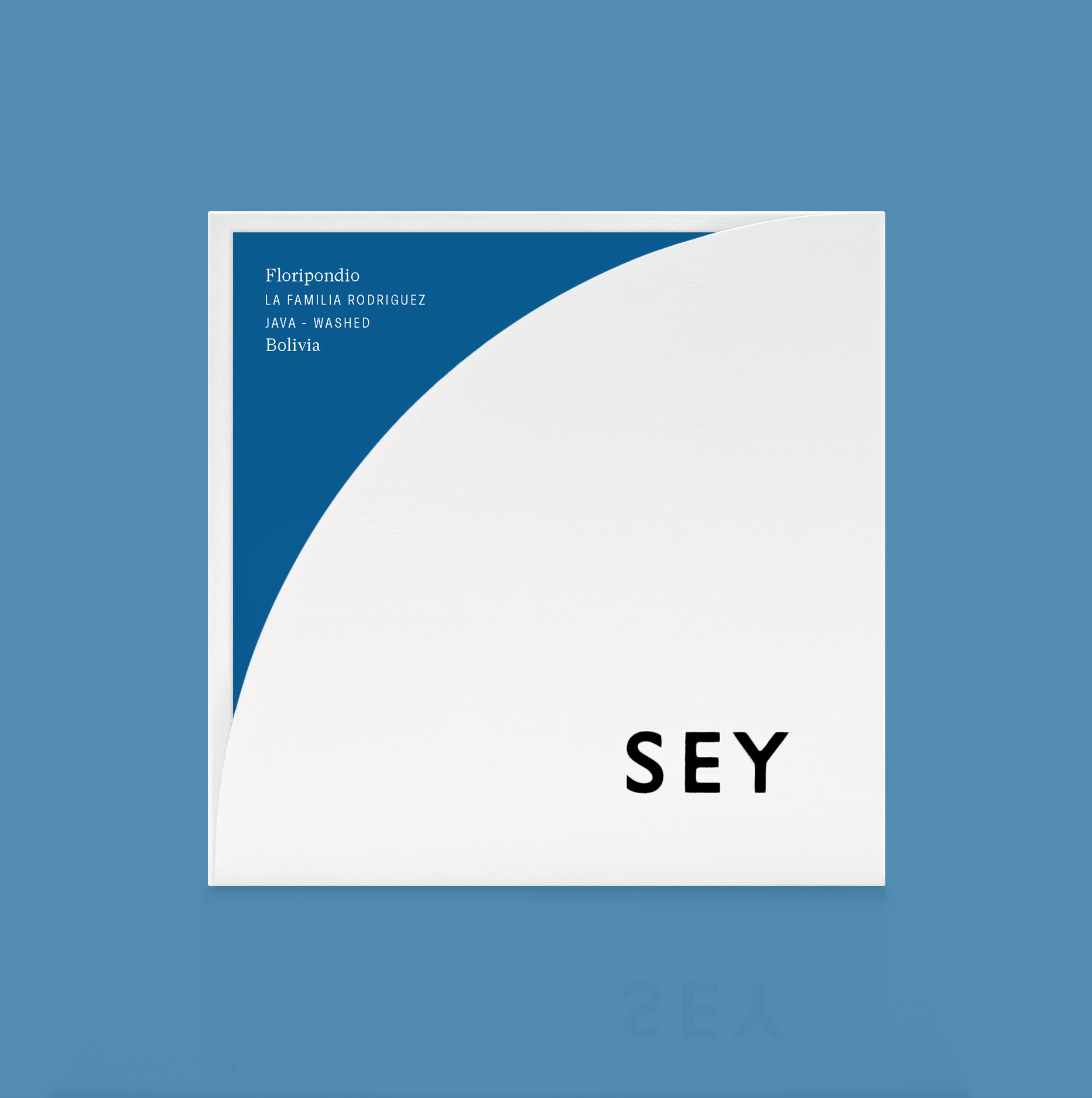 La Familia Rodriguez
FLORIPONDIO
JAVA - WASHED
Bolivia
This Java is a unique Ethiopian Landrace variety. It has a lovely passion fruit-like acidity, an almost matcha-like herbal and floral character, and a delightful chocolate sweetness.
REGION
Samaipata, Santa Cruz
PROCESSING
Hand picked at peak ripeness. Floated. Depulped. Dry fermented for 25 hours. Dried on raised beds for 25 days.
ABOUT FLORIPONDIO
Floripondio is one of the newer projects of the Rodriguez Family. Although it is located in a region that is not known for coffee production, they feel the altitude as well as the unique tropical climate allows for a wider temperature variance and creates ideal conditions for experimenting with coffee varieties. To date, they have planted over 50 different varieties, and have the most diverse coffee nursery we have ever seen. However, as this is a very young project, many of the varieties are not producing an exportable amount of coffee as of yet. We very much look forward to tasting each of them as they mature in the coming years.
ABOUT JAVA
Java was originally thought to be a Typica relative, but genetic fingerprinting revealed that Java was in fact selected from an Ethiopian Landrace population called Abyssinia. As the name suggests, the variety was introduced to the island of Java directly from Ethiopia by the Dutch in the early 19th century. It was later introduced to Costa Rica in 1991 by the Centre de Coopération Internationale and breeder Benoit Bertrand to provide options for smallholders using low inputs, as well as for its coffee berry disease (CBD) tolerance. Although CBD is not currently present in Central America, there is concern it will move to the region. Java's quality potential at high altitudes has since been recognized, gaining official recognition from Panama in 2016.
Pricing Details
Farm Gate (Local)
64.14 BOLIVIANOS/KG
Farm Gate (USD)
$9.26/KG
FOB
$15.40/KG
FOT
$16.64/KG
The cost of getting a coffee from cherry to beverage varies enormously depending on its place of origin and the location of its consumption. The inclusion of price transparency is a starting point to inform broader conversation around the true costs of production and the sustainability of specialty coffee as a whole.