FRANCISCO VINTIMILLA
Putuchio
MEJORADO - WASHED
Ecuador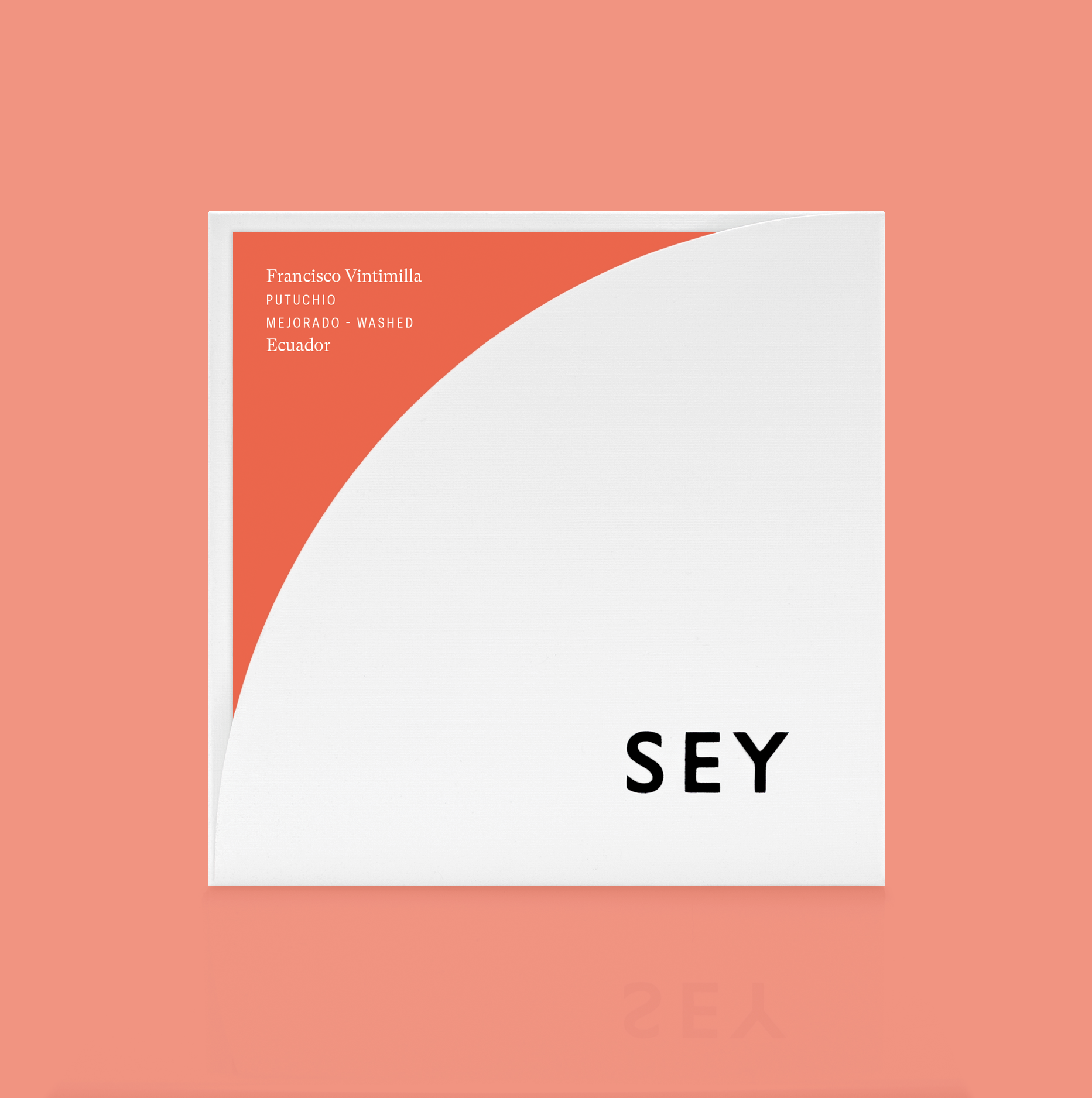 FRANCISCO VINTIMILLA
Putuchio
MEJORADO - WASHED
Ecuador
We have been tasting coffee from Finca Putuchio for several years, but this is the first time we have felt compelled to purchase it. We believe the potential of this farm to be staggering. In the cup we find bright citrus, delicate lilac, and ripe strawberry.
Harvest
July - August, 2020
Processing
Hand picked at peak ripeness. Floated and hand sorted to further remove defects; depulped on the day of harvest. Fermented in water for 18-24 hours. Dried in a parabolic dryer for 10-12 days.
ABOUT FRANCISCO VINTIMILLA
This is both a newer farm and a newer producer. Francisco currently has only 3 hectares (~7 acres) planted. 6,000 of his trees are approximately 5 years old, and the other 2,200 trees are 18 months old. The potential of this farm is incredible, and we expect the coffee to continue improving as the trees mature. Francisco is currently planning to plant an additional 5 hectares (~12 acres) of different, high-quality varieties, which makes us even more excited for the future of this farm.
ABOUT MEJORADO
Mejorado is a very unique varieity mainly grown in Ecuador. Though it is commonly misnamed Typica Mejorado, we now know—due to genetic testing by World Coffee Reseach—that it is actually a Bourbon variety cross-pollinated with an Ethiopian Landrace variety.
Pricing Details
Farm Gate (Local/USD)
$10.79/KG
FOB
$11.67/KG
FOT
$13.98/KG
The cost of getting a coffee from cherry to beverage varies enormously depending on its place of origin and the location of its consumption. The inclusion of price transparency is a starting point to inform broader conversation around the true costs of production and the sustainability of specialty coffee as a whole.