Gakuyu-ini AB
SL34, SL28 - Washed
Kenya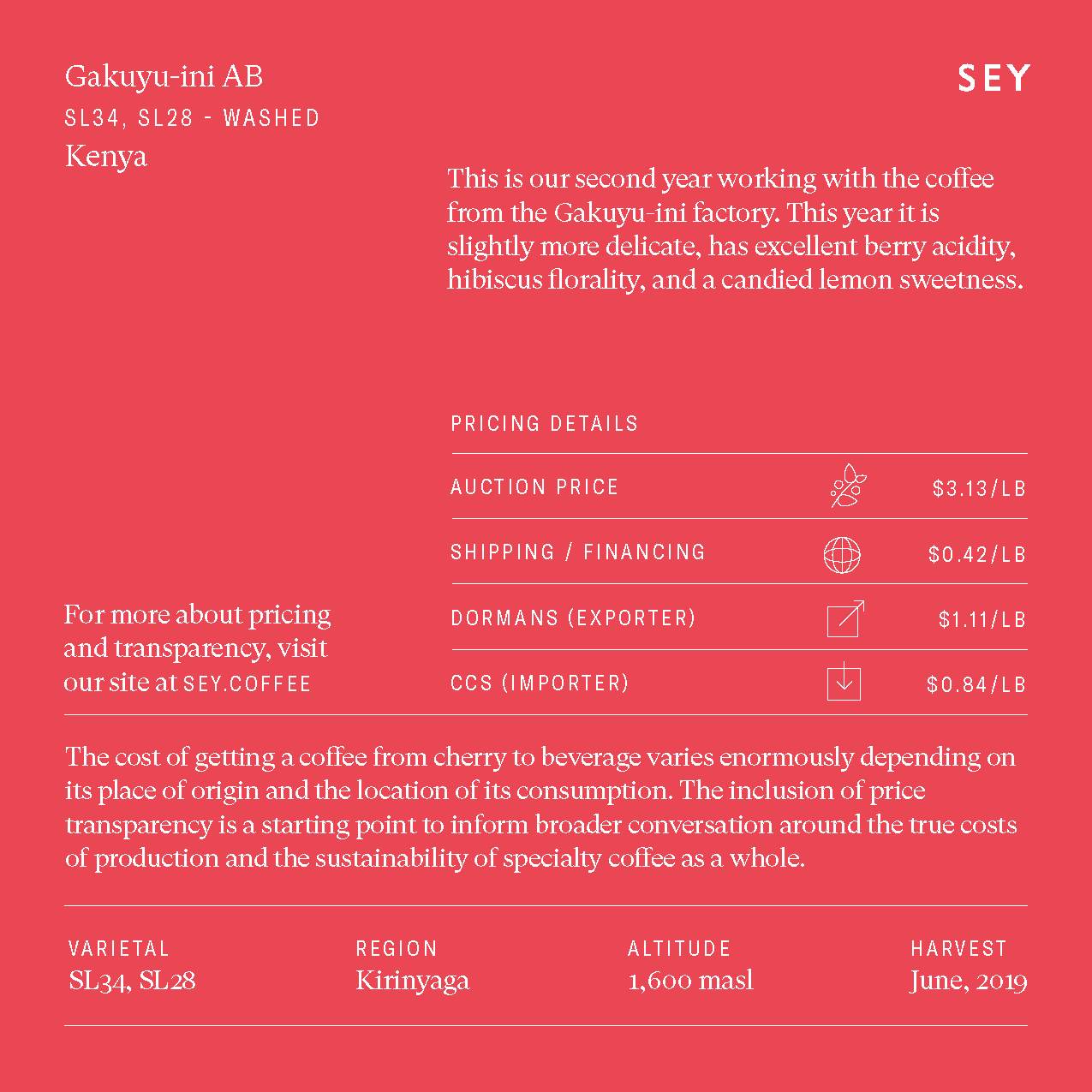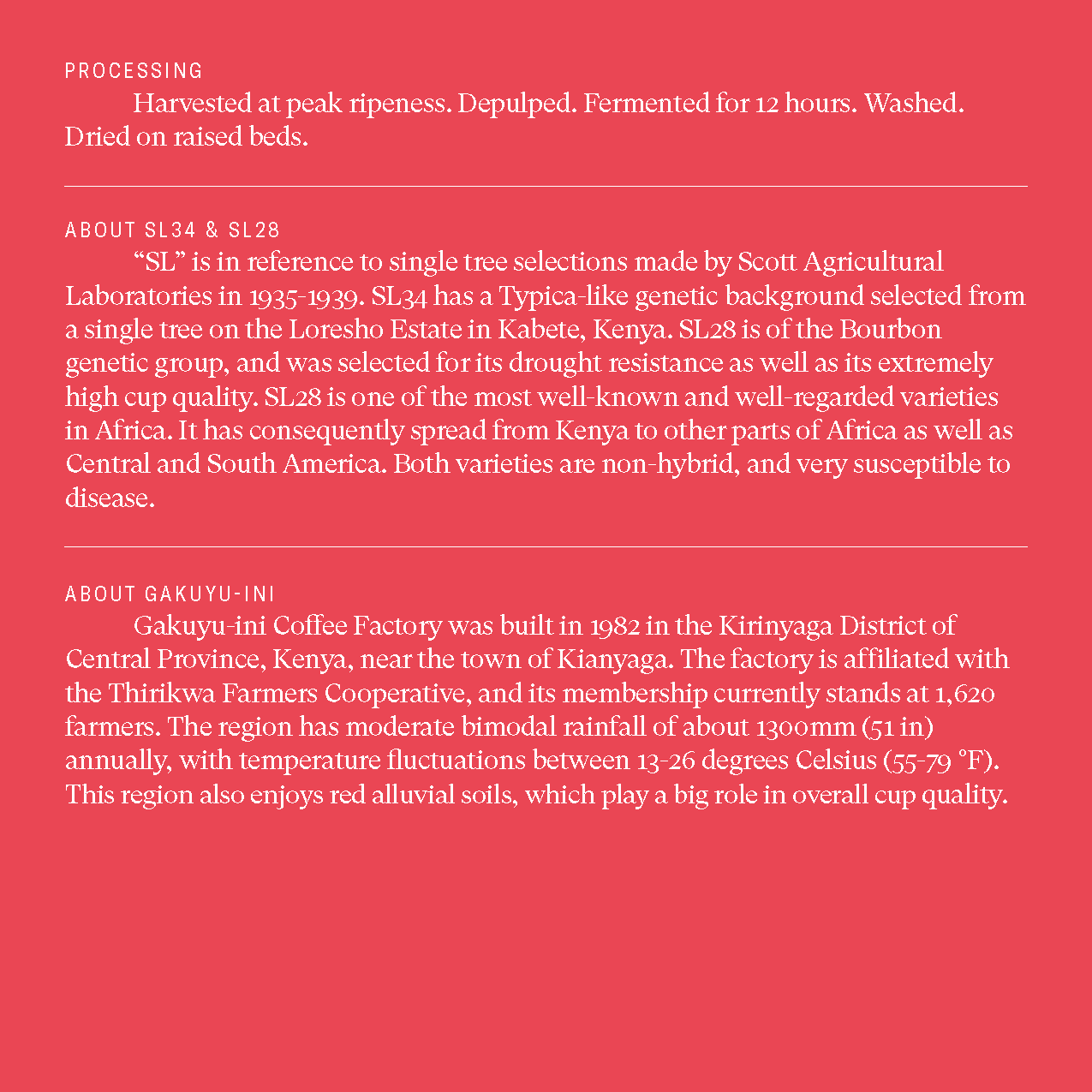 Gakuyu-ini AB
SL34, SL28 - Washed
Kenya
This is our second year working with the coffee from the Gakuyu-ini factory. This year it is slightly more delicate, has excellent berry acidity, hibiscus florality, and a candied lemon sweetness.
Processing
Harvested at peak ripeness. Depulped. Fermented for 12 hours. Washed. Dried on raised beds.
ABOUT GAKUYU-INI
Gakuyu-ini Coffee Factory was built in 1982 in the Kirinyaga District of Central Province, Kenya, near the town of Kianyaga. The factory is affiliated with the Thirikwa Farmers Cooperative, and its membership currently stands at 1,620 farmers. The region has moderate bimodal rainfall of about 1300mm (51 in) annually, with temperature fluctuations between 13-26 degrees Celsius (55-79 °F). This region also enjoys red alluvial soils, which play a big role in overall cup quality.
ABOUT SL34 & SL28
"SL" is in reference to single tree selections made by Scott Agricultural Laboratories in 1935-1939. SL34 has a Typica-like genetic background selected from a single tree on the Loresho Estate in Kabete, Kenya. SL28 is of the Bourbon genetic group, and was selected for its drought resistance as well as its extremely high cup quality. SL28 is one of the most well-known and well-regarded varieties in Africa. It has consequently spread from Kenya to other parts of Africa as well as Central and South America. Both varieties are non-hybrid, and very susceptible to disease.
Pricing Details
Auction Price
$3.13/LB
SHIPPING / FINANCING
$0.42/LB
DORMANS (EXPORTER)
$1.11/LB
CCS (IMPORTER)
$0.84/LB
The cost of getting a coffee from cherry to beverage varies enormously depending on its place of origin and the location of its consumption. The inclusion of price transparency is a starting point to inform broader conversation around the true costs of production and the sustainability of specialty coffee as a whole.