Gaturiri AB
FIELD BLEND - WASHED
Kenya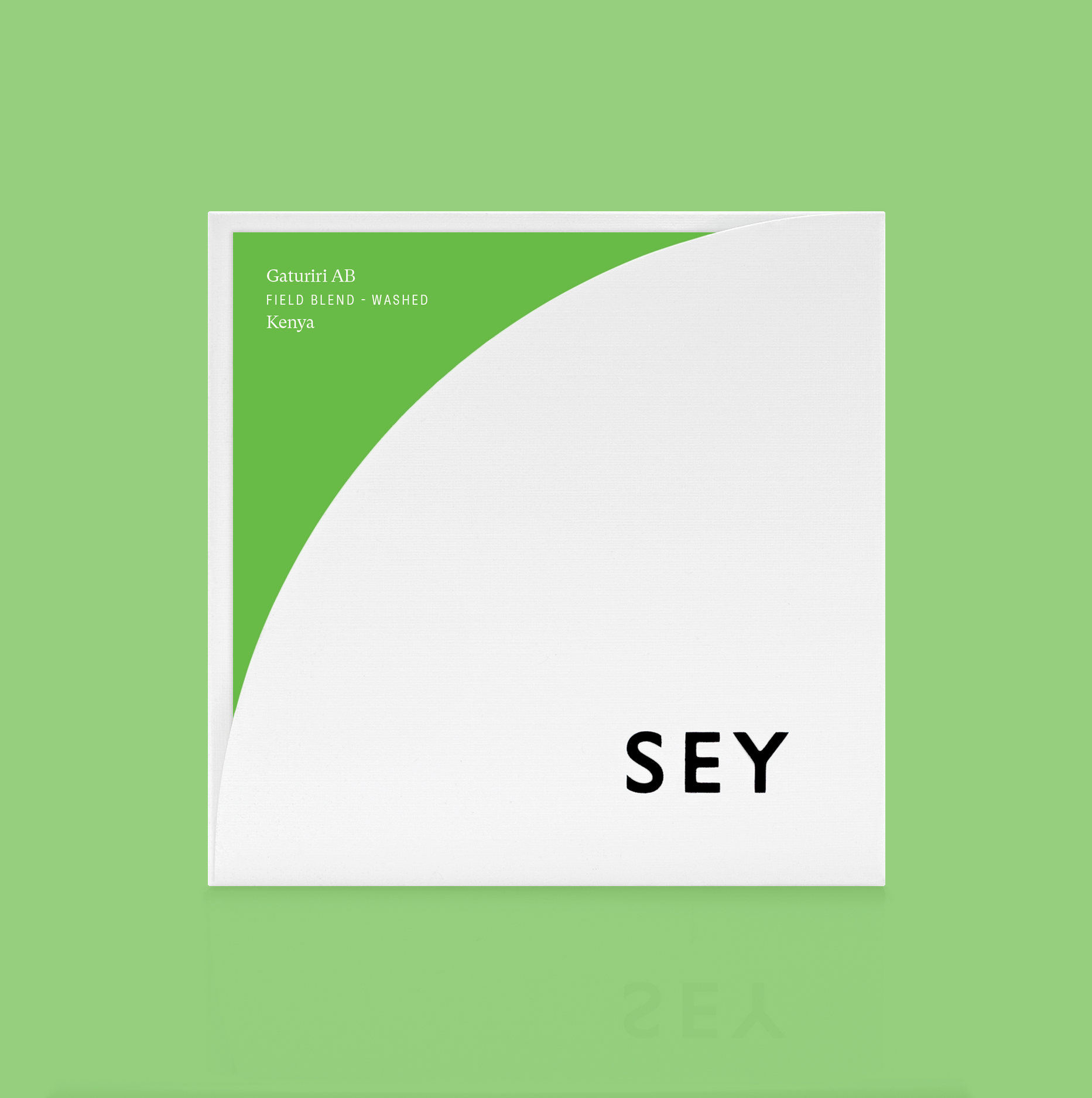 Gaturiri AB
FIELD BLEND - WASHED
Kenya
This selection comes to us from the famous region of Nyeri, high on the slopes of Mt. Kenya. Gaturiri Cooperative has long been known for its exceptional quality, and this classic Kenyan profile is no exception: black currant, hibiscus, and raspberry.
ALTITUDE
1,650 - 1,750 masl
PROCESSING
Hand picked at peak ripeness. Floated to further remove defects. Depulped. Fermented for 24 hours. Washed. Dry fermented for an additional 12-24 hours. Washed. Soaked in tanks for 12-18 hours. Dried on raised beds for ~15 days.
ABOUT GATURIRI AB
The Gaturiri Cooperative is a part of the very famous Barichu Farmers Cooperative Society, along with some of the best and well known cooperatives in Kenya: Karatina, Karindundu, and Gatomboya. These co-ops have been instrumental in developing Kenyan specialty coffee, and continue to produce some of the best, most dynamic, coffees in all of Kenya. Although transparency is getting better in Kenya, it does remain one of the more difficult countries that we work in. We have, over the last few years, begun to switch our focus more towards single-farmer estates. However, as that begins to grow, we still want to support and respect the excellent work this particular co-op continues to do.
ABOUT SL28 & RUIRU 11
"SL" is in reference to single tree selections made by Scott Agricultural Laboratories in 1935-1939. SL28 is of the Bourbon genetic group, and was selected for its drought resistance as well as its extremely high cup quality. SL28 is one of the most well-known and well-regarded varieties in Africa. It has consequently spread from Kenya to other parts of Africa as well as Central and South America. SL28 is non-hybrid, and very susceptible to disease.
Ruiru 11 is a Catimor hybrid that owes its existence to a coffee berry disease epidemic in 1968 that lead to the loss of 50% of Kenya's production. The crisis sparked action. In the 1970s, the coffee research station at Ruiru—which gives Ruiru 11 its name—began an intensive breeding program of varieties that are immune to coffee berry disease, ultimately leading to the release of Ruiru 11 in 1985.

Pricing Details
Farm Gate (Local)
945.61 KES/KG
Farm Gate (USD)
~$8.52/KG
FOB
$9.79/KG
FOT
$13.21/KG
The cost of getting a coffee from cherry to beverage varies enormously depending on its place of origin and the location of its consumption. The inclusion of price transparency is a starting point to inform broader conversation around the true costs of production and the sustainability of specialty coffee as a whole.