Genji Challa
LOT #7
ETHIOPIAN LANDRACE - WASHED
Ethiopia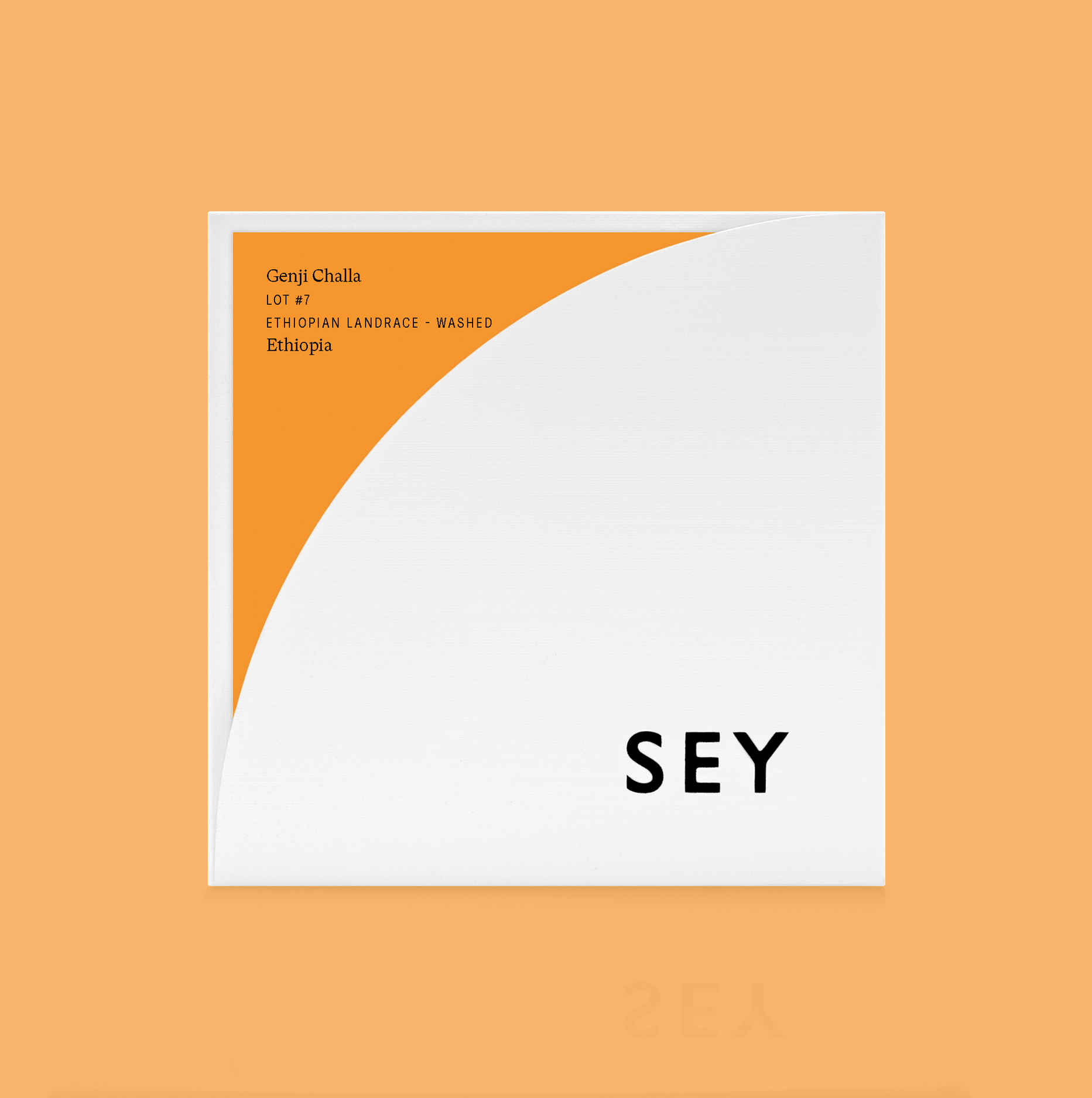 Genji Challa
LOT #7
ETHIOPIAN LANDRACE - WASHED
Ethiopia
This beautiful selection is characteristic of coffees from western Ethiopia, and coffees from this washing station are some of the cleanest Ethiopia coffees we taste each year. In the cup we find classic peach and bergamot, brighter tropical fruits, and a floral citrus quality that is the unmistakable hallmark of the region.
VARIETAL
Ethiopian Landrace
ALTITUDE
1,900 - 2,200 masl
PROCESSING
Hand picked at peak ripeness. Floated to further remove defects. Depulped using an eco-pulper. Soaked in clean water for twelve hours. Grade 1 density separated. Dried on raised beds for 9-14 days.
ABOUT GENJI CHALLA
Nano Challa become part of a coffee project funded by the NGO TechnoServe in 2010. TechnoServe—shorthand for "technology in the service of mankind"—has the stated goal of promoting business solutions in the developing world by linking people to information, capital and markets. In addition to holding training sessions on farming and production practices, TechnoServe funded the building of Nano Challa and dozens of other washing stations in southwestern Ethiopia. The Genji Challa washing station first processed coffee in the 2018/2019 coffee season, and is the second coffee site operated by the now famous Nano Challa Cooperative. These TechnoServe-funded washing stations revolutionized coffee production in the area, and gave the cooperatives the ability to sell Grade 1 washed quality coffee instead of the low quality Grade 5 they had been producing previously. Some of these washing stations, including Nano Challa, have become the most respected and famous coffee producing cooperatives in the world.
ABOUT ETHIOPIAN LANDRACE
Ethiopia is widely acknowledged as where coffee originated, and its production continues to represent about 10% of the country's gross domestic product. DNA testing has confirmed over 60 distinct varieties growing in Ethiopia, making it home to the most coffee biodiversity of any region in the world. Given the tradition of coffee production in Ethiopia and the political interworkings of the Ethiopian coffee trade, it is virtually impossible to get single variety coffee lots from Ethiopia. This is changing, albeit very slowly. Most Ethiopian coffees are blends of the many Ethiopian varieties, and referred to simply as 'Ethiopian Landrace'.

Pricing Details
Farm Gate (Local; Cherry)
29 Birr/KG
Farm Gate (USD; Cherry)
~$1.17/KG
FOB
$8.58/KG
FOT
$9.88/KG
The cost of getting a coffee from cherry to beverage varies enormously depending on its place of origin and the location of its consumption. The inclusion of price transparency is a starting point to inform broader conversation around the true costs of production and the sustainability of specialty coffee as a whole.