Gildardo Lopez
EL CALAMAR
PINK BOURBON - WASHED
Colombia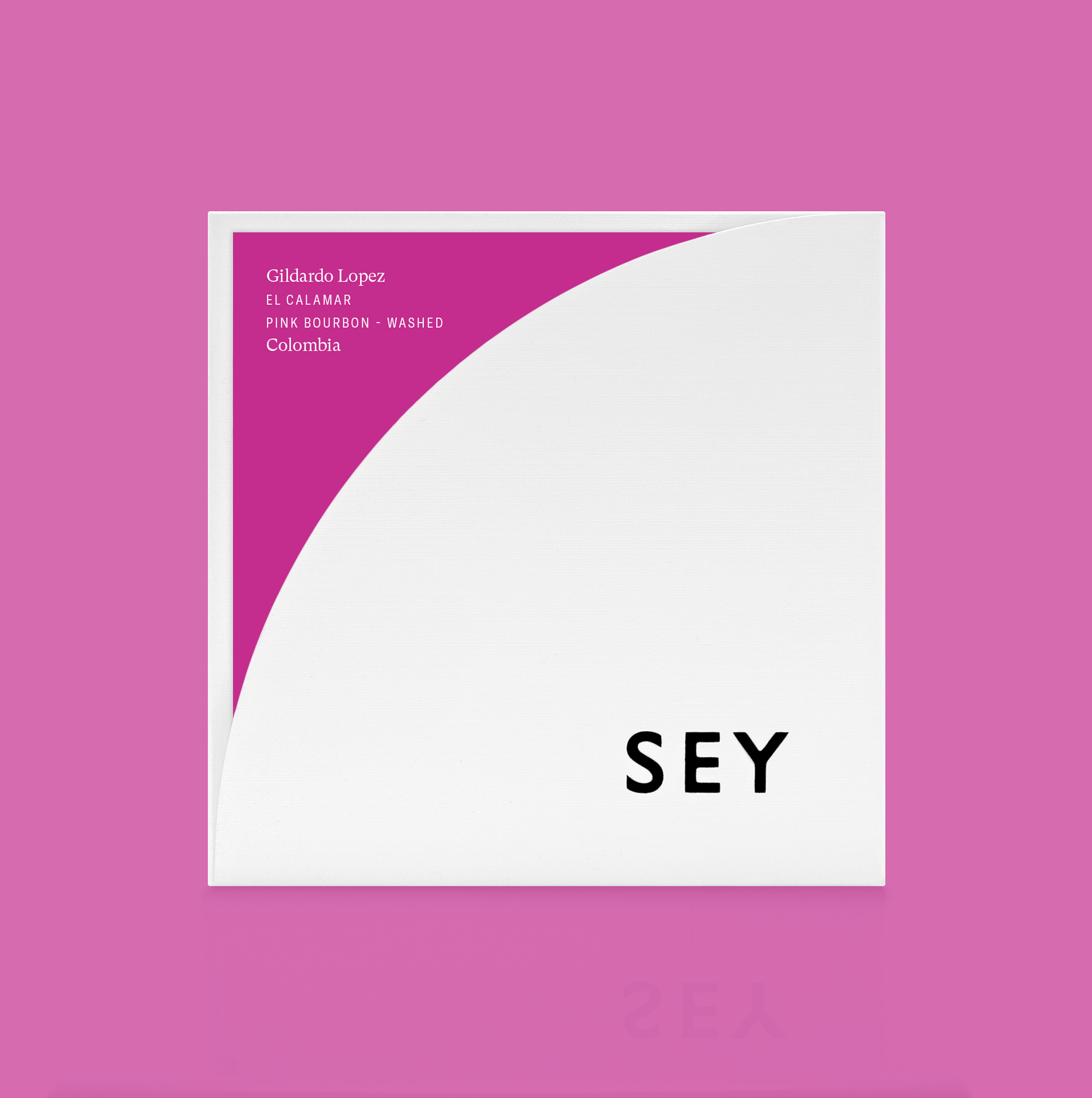 Gildardo Lopez
EL CALAMAR
PINK BOURBON - WASHED
Colombia
Gildardo a very sought-after producer, having won many regional competitions, including the inaugural Copa de Oro. In the cup we find a very expressive Pink Bourbon profile, with excellently articulated acidities of lemon, lime, ripe raspberry, and a hint of florality.
REGION
El Carmen, Paicol, Huila
PROCESSING
Hand-picked at peak ripeness. Floated to further remove defects. Fermented for 30 hours. De-pulped, then dry fermented in parchment for an additional 48 hours. Washed. Dried on raised beds for 20-25 days.
ABOUT GILDARDO LOPEZ
Gildardo grows and produces coffee with his wife, Yolanda, and their four children at the western edge of Huila, near the border with Cauca. Gildardo's coffee regularly dominates regional competitions, and this year is no different––taking first place in the Central Region of the Copa de Oro. This is our third year working with this coffee, and it continues to impress.
ABOUT PINK BOURBON
Pink Bourbon is a relatively new variety being grown primarily in and around Huila, Colombia. The variety has been identified genetically as an Ethiopian Landrace, but unfortunately, we cannot be any more specific as to its origins until there is a larger genetic database.


Pricing Details
Farm Gate (Local; Green)
3.3MM COP/Carga
Farm Gate (USD; Green)
~$7.70/KG
FOB
$10.90/KG
FOT
$13.64/KG
The cost of getting a coffee from cherry to beverage varies enormously depending on its place of origin and the location of its consumption. The inclusion of price transparency is a starting point to inform broader conversation around the true costs of production and the sustainability of specialty coffee as a whole.