Gustavo & Adriana
La Casita
Chiroso - Washed
Colombia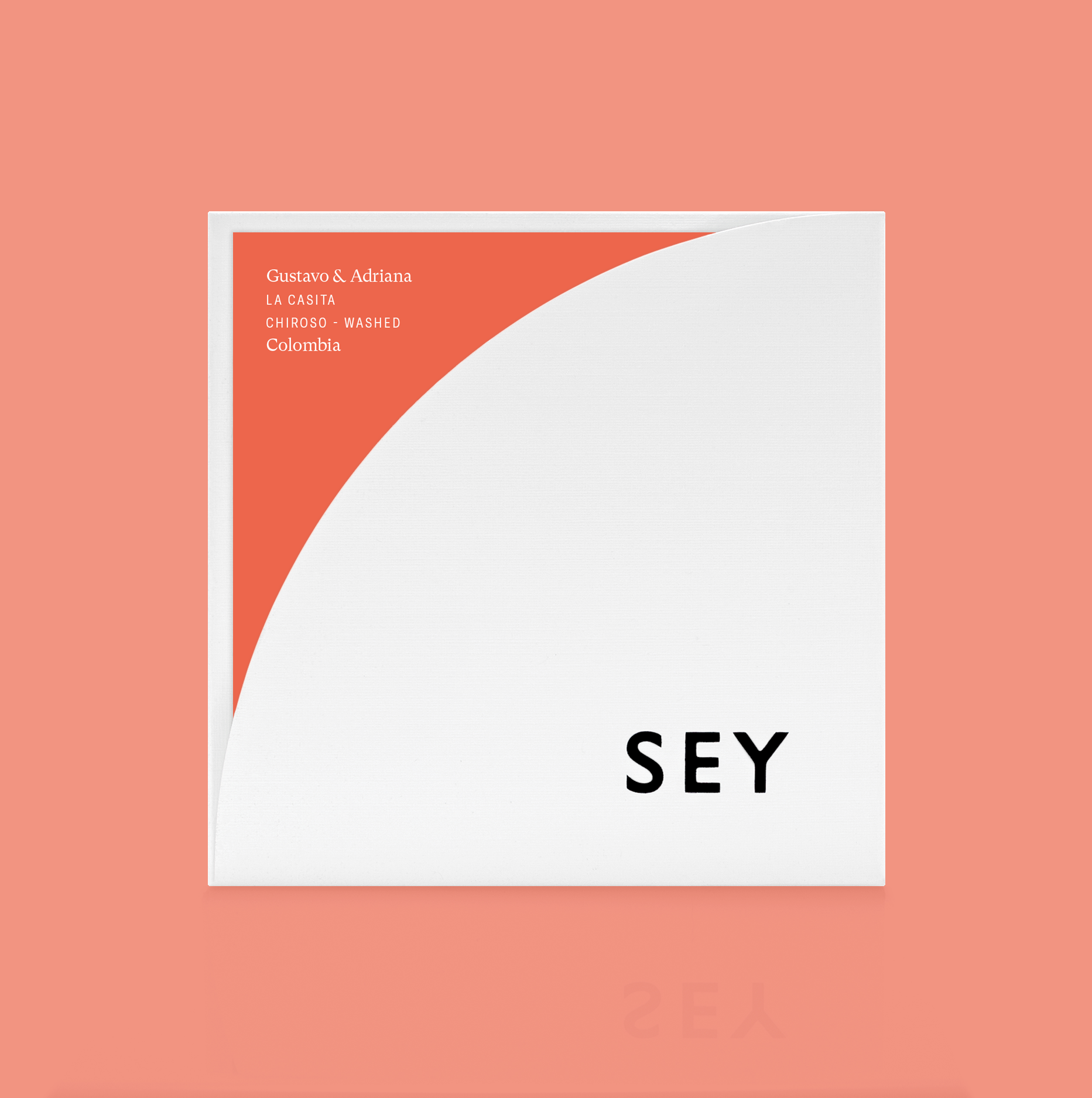 Gustavo & Adriana
La Casita
Chiroso - Washed
Colombia
This exciting coffee is a new variety of Ethiopian Landrace origins grown high up in the mountains of Colombia. As such, the profile is reminiscent of Ethiopian coffees: bright citrus, orange oil-like aromatics, jasmine florality, and a sweet tea-like finish.
REGION
La Cartagena, Urrao, Antioquia
PROCESSING
Hand picked at peak ripeness. Floated to further remove defects. Depulped. Wet fermented for 48 hours in tanks. Dried on raised beds until moisture content reaches between 10%-11%.
ABOUT GUSTAVO & ADRIANA
Gustavo and Adriana moved to La Cartagena—a sub-municipality in Urrao—to escape the armed conflict and violence that arose in their original home of Caicedo. Gustavo, along with their son, David, has been growing coffee on and off for the past number of years. However, seeing the higher and more stable prices being paid to their neighbors for quality coffee—especially with the introduction of this new variety—they decided to give growing coffee another try. We are very grateful for their decision. This is the family's first production of the Chiroso variety, and the quality is exceptional. They originally got the Chiroso seeds from Adriana's mother who, is also growing Chiroso in the region.
ABOUT CHIROSO
Chiroso is a new variety being grown primarily in the region of Antioquia, Colombia. We only started hearing about its cultivation a couple of years ago, but because of its cup quality potential it is beginning to spread. The variety has been genetically identified as an Ethiopian Landrace, but we unfortunately cannot get any more specific than that at this time.
Pricing Details
Farm Gate (Local)
2.2MM COP/CARGA
Farm Gate (USD)
$6.47/KG
FOB
$7.70/KG
FOT
$10.35/KG
The cost of getting a coffee from cherry to beverage varies enormously depending on its place of origin and the location of its consumption. The inclusion of price transparency is a starting point to inform broader conversation around the true costs of production and the sustainability of specialty coffee as a whole.