Halo Hartume
Ethiopian Landrace - Washed
Ethiopia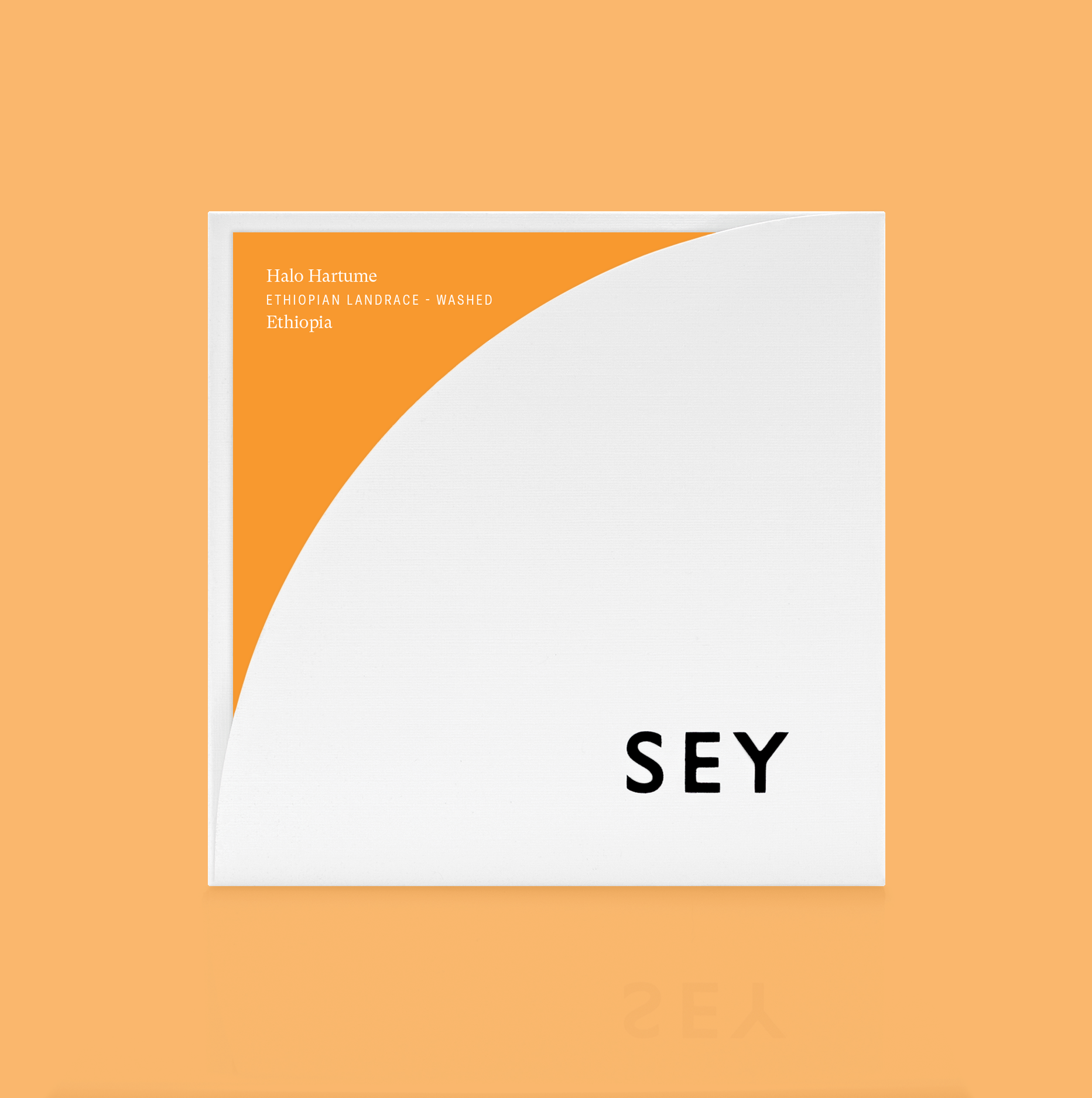 Halo Hartume
Ethiopian Landrace - Washed
Ethiopia
This lot is a plethora of light fruit tones complimented by a soft floral and tea note. The fruit notes hover between light peach and tropical, and have hints of tart plum and other stone fruits. This washed profile stays on the bright, crisp, and cleaner side of the profiles we see from Gedeb.
varietal
Ethiopian Landrace
region
Gedeb, Yirgacheffe
altitude
1,900 - 2,210 masl
processing
Hand picked at peak ripeness. Fermented underwater for 24-48 hours. Dried on raised beds for 10-14 days.
ABOUT HALO
Yirgacheffe is famous for putting washed coffee on the map in Ethiopia decades ago. People fell in love with the floral and citric profiles that the washing process brought out in coffees of Yirgacheffe, and almost instantly this small town became famous.
Worasa Mijane and Daniel are both natives to the woreda (district) of Gedeb. In the early 2000's, Worasa Mijane started processing coffee at his first site in the community of Worka Sakaro. Nearly a decade later, in 2013, Worasa and his son Daniel started their second washing station in the community of Halo Hartume—just a few kilometers to the west from their Worka Sakaro site.
ABOUT ETHIOPIAN LANDRACE
Ethiopia is widely acknowledged as where coffee originated, and its production continues to represent about 10% of the country's gross domestic product. Estimates guess that there are potentially up to thousands of varieties growing in Ethiopia, making it home to the most coffee biodiversity of any region in the world. Given the tradition of coffee production in Ethiopia and the political interworkings of the Ethiopian coffee trade, it is extremely difficult to get single variety coffee lots from Ethiopia. This is changing, albeit very slowly. Most Ethiopian coffees are blends of the many Ethiopian varieties, and referred to simply as 'Ethiopian Landrace'.
Pricing Details
Farm Gate (Local)
24 BIRR/KG
Farm Gate (USD)
$4.96/KG
FOB
$6.38/KG
FOT
$7.68/KG
The cost of getting a coffee from cherry to beverage varies enormously depending on its place of origin and the location of its consumption. The inclusion of price transparency is a starting point to inform broader conversation around the true costs of production and the sustainability of specialty coffee as a whole.