Inzá Pink
PINK BOURBON - WASHED
Colombia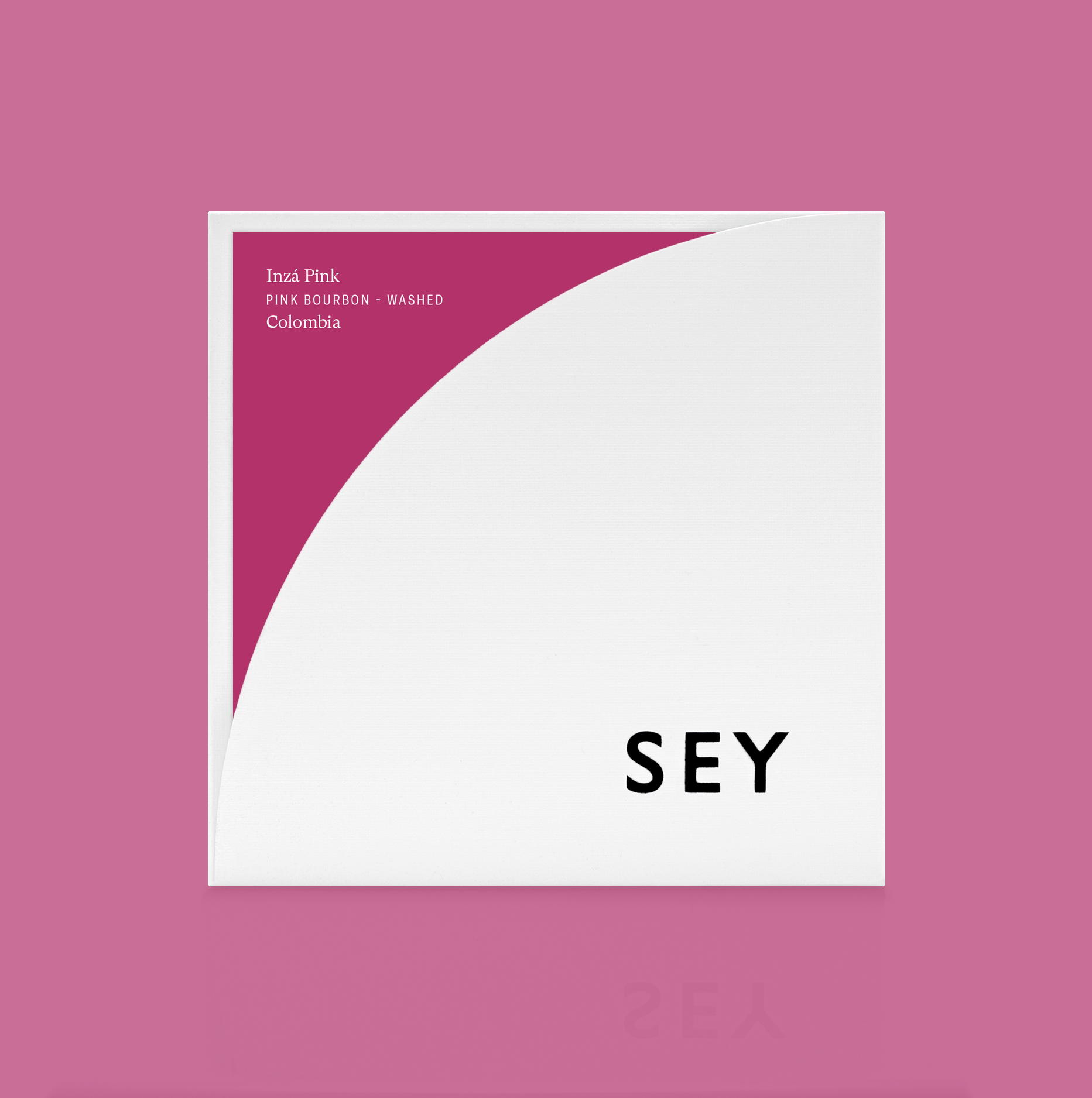 Inzá Pink
PINK BOURBON - WASHED
Colombia
This Pink Bourbon separation comes to us from the challenging but exciting region of Cauca. Though traditionally difficult to work in, Cauca can produce remarkable coffee, and we are grateful for the opportunity to work in this unique place. In the cup we find red currant, lime, and hibiscus.
PROCESSING
Hand-picked at peak ripeness. Floated to further remove defects. Depulped. Dry fermented for 24 hours. Washed. Dried on raised beds for 16 days.
ABOUT INZÁ PINK
Inzá is located within Cauca, a region that continues to be a very challenging place to work. Due to its remoteness, paramilitary activity, and lack of infrastructure, Cauca has not shared in the success of its neighbor, Huila. We believe, however, that some of the absolute best coffees in Colombia are hidden in these mountains! This lot is a blend of harvests from four producers: Neftali Fajardo, Rosa Zembrano, Jhon Deiler, and Maria Lucila. All four come from multi-generational coffee-producing families, and have spent their lives laboring to bring their coffees to market in the face of the challenges Cauca presents.
ABOUT PINK BOURBON
Pink Bourbon is a relatively new variety being grown primarily in and around Huila, Colombia. The variety has been identified genetically as an Ethiopian Landrace, but unfortunately, we cannot be any more specific as to its origins until there is a larger genetic database.
Pricing Details
Farm Gate (Local; Green)
3MM COP/Carga
Farm Gate (USD; Green)
~$7.33/KG
FOB
$10.02/KG
FOT
$12.77/KG
The cost of getting a coffee from cherry to beverage varies enormously depending on its place of origin and the location of its consumption. The inclusion of price transparency is a starting point to inform broader conversation around the true costs of production and the sustainability of specialty coffee as a whole.