Ismael Fim
SÍTIO RECANTO DA FLORESTA
RED CATUAÍ - PULP NATURAL
Brazil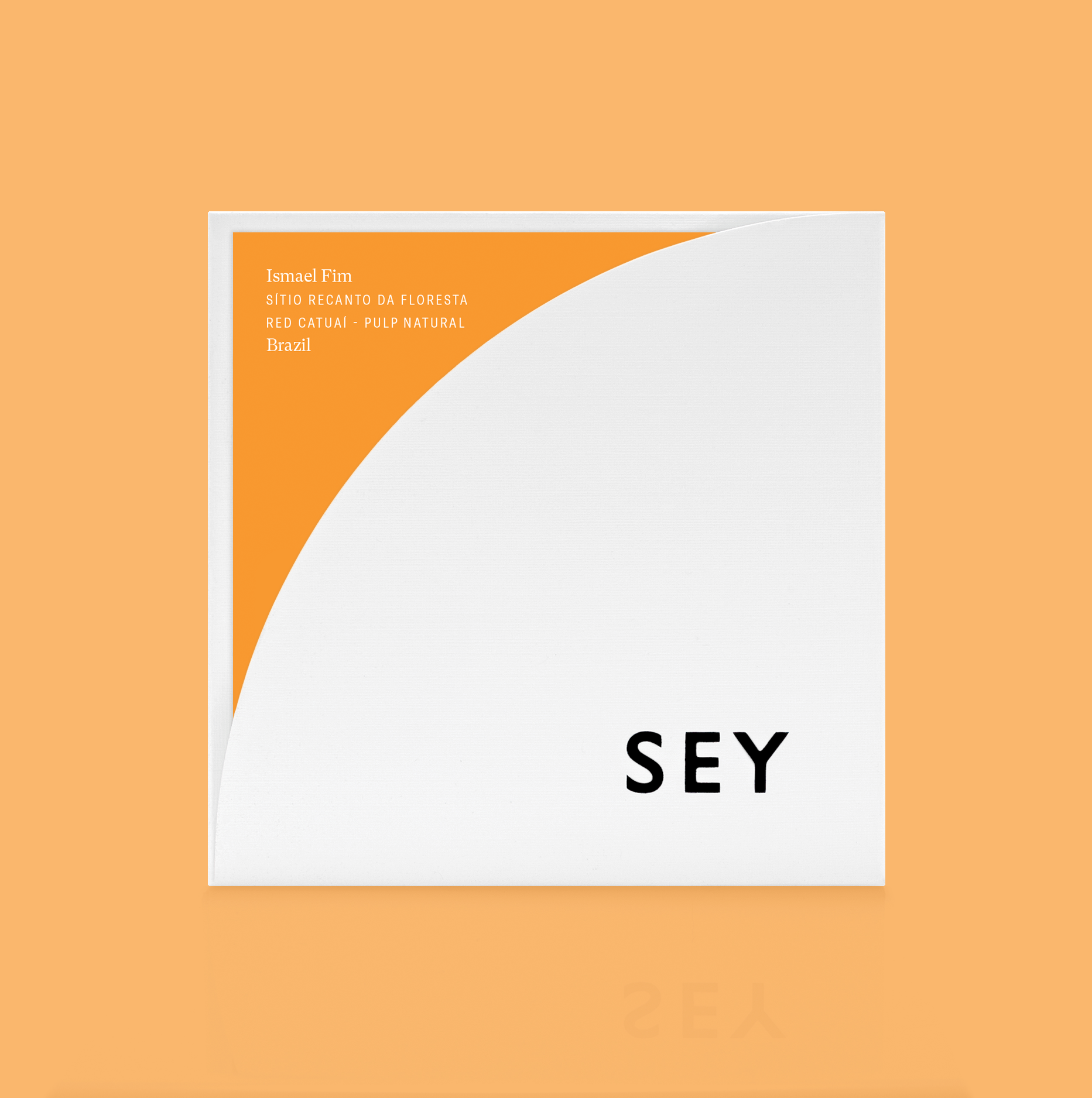 Ismael Fim
SÍTIO RECANTO DA FLORESTA
RED CATUAÍ - PULP NATURAL
Brazil
This lot from Ishmael is the result of a lot of time and investment into exploring Espírito Santo. This will be our most robust season yet in this region, and we couldn't be more excited about the incredible quality we found. This is a clean cup of papaya and citrus, with a soft yet articulated acidity.
REGION
Castelo, Espírito Santo
PROCESSING
Hand picked at peak ripeness. Floated to further remove defects. Depulped on the day of harvest. Straight on to raised beds for 25 days.
ABOUT ISMAEL FIM
For the last couple of years Espírito Santo has been at the top of our list of regions we're most excited about, and this year—with the help of FAF—our exploration has really taken off. This micro lot, along with 8 others we'll be releasing, are the result of our continued efforts to dive deep into this special region. We believe these lots to be the best that were produced in Espírito Santo this season. Ismael is a meticulous producer; his harvesting and processing are extremely intentional, and we can't wait to go back to see how these coffees progress in the coming years.
ABOUT CATUAI
Catuai is from the Typica-Bourbon lineage. It is a cross between Mundo Novo and Caturra. This variety type is high yielding in comparison to the traditional Bourbon variety. Because of its smaller size the plants can be more closely spaced, meaning it can be planted at nearly double the density while maintaining high cup quality. This characteristic makes it a very good option for producers.

Pricing Details
Farm Gate (Local)
42.34 BRL/KG
Farm Gate (USD)
~$7.99/KG
FOB
$10.46/KG
FOT
$12.11/KG
The cost of getting a coffee from cherry to beverage varies enormously depending on its place of origin and the location of its consumption. The inclusion of price transparency is a starting point to inform broader conversation around the true costs of production and the sustainability of specialty coffee as a whole.