Ivan Molano
LAS PULGAS
V. COLOMBIA - WASHED
Colombia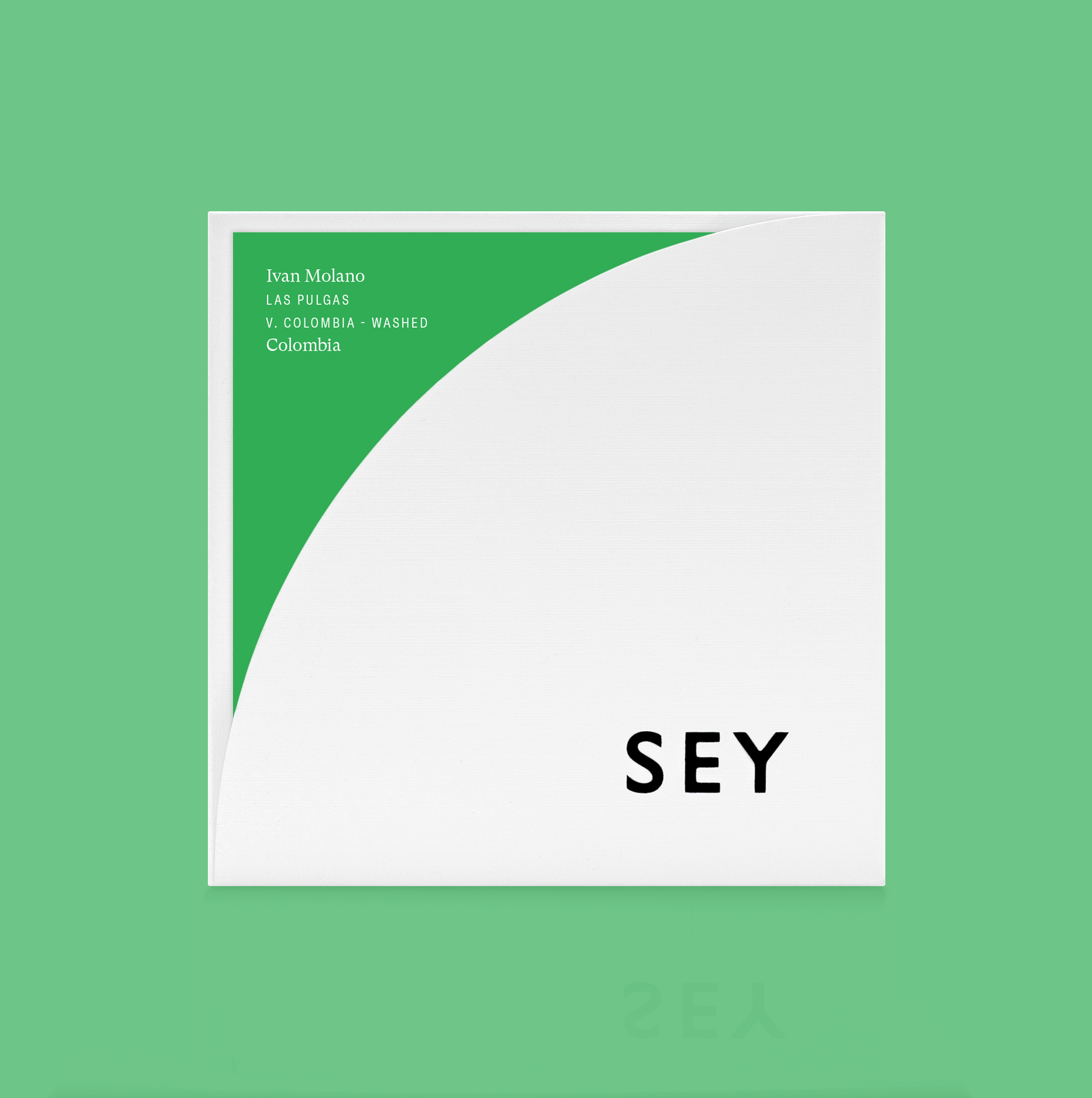 Ivan Molano
LAS PULGAS
V. COLOMBIA - WASHED
Colombia
This lot from Ivan Molano is exemplary of both balance and sweetness, and is remarkably consistent year-to-year. It has a beautiful, soft, chocolate mouthfeel, rounded out with red fruit and a satisfying subtle acidity.
PROCESSING
Hand picked at peak ripeness. Floated to further remove defects. Depulped. Dry fermented for 24 hours. Dried on raised beds until moisture content reaches 10.5%.
ABOUT IVAN MOLANO
This is our fifth year working with Ivan Molano. Ivan's family has been producing coffee for many generations; longer than any of them can remember. Ivan inherited his 11 hectare (~27 acre) farm from his father, and has dedicated himself to maximizing quality. He believes doing so is the best way to make a living for his family, and also best for the future of coffee production for his children. His farm, Las Pulgas, rests at the top of the mountains in Planadas. It enjoys warm days and cold nights, which is perfect for slow and even cherry maturation. We are very happy to continue working with this beautiful coffee from this dedicated family.
ABOUT VARIETY COLOMBIA
Variety Colombia (V. Colombia) is the result of the hybridization of Caturra with the Timor Hybrid. Developed over five generations by Cenicafé between 1968 and 1982, V. Colombia is high-yielding, and has excellent resistance to disease. This combination of traits makes V. Colombia a very popular variety in Colombia. It generally has decent cup quality potential, but with improved picking practices and fermentation experiments we are seeing quality improve dramatically.
Pricing Details
Farm Gate (Local)
2.2MM COP/Carga
Farm Gate (USD)
$5.87/KG
FOB
$9.60/KG
FOT
$11.23/KG
The cost of getting a coffee from cherry to beverage varies enormously depending on its place of origin and the location of its consumption. The inclusion of price transparency is a starting point to inform broader conversation around the true costs of production and the sustainability of specialty coffee as a whole.