Jamith Burbano
BUENA VISTA
PINK BOURBON - WASHED
Colombia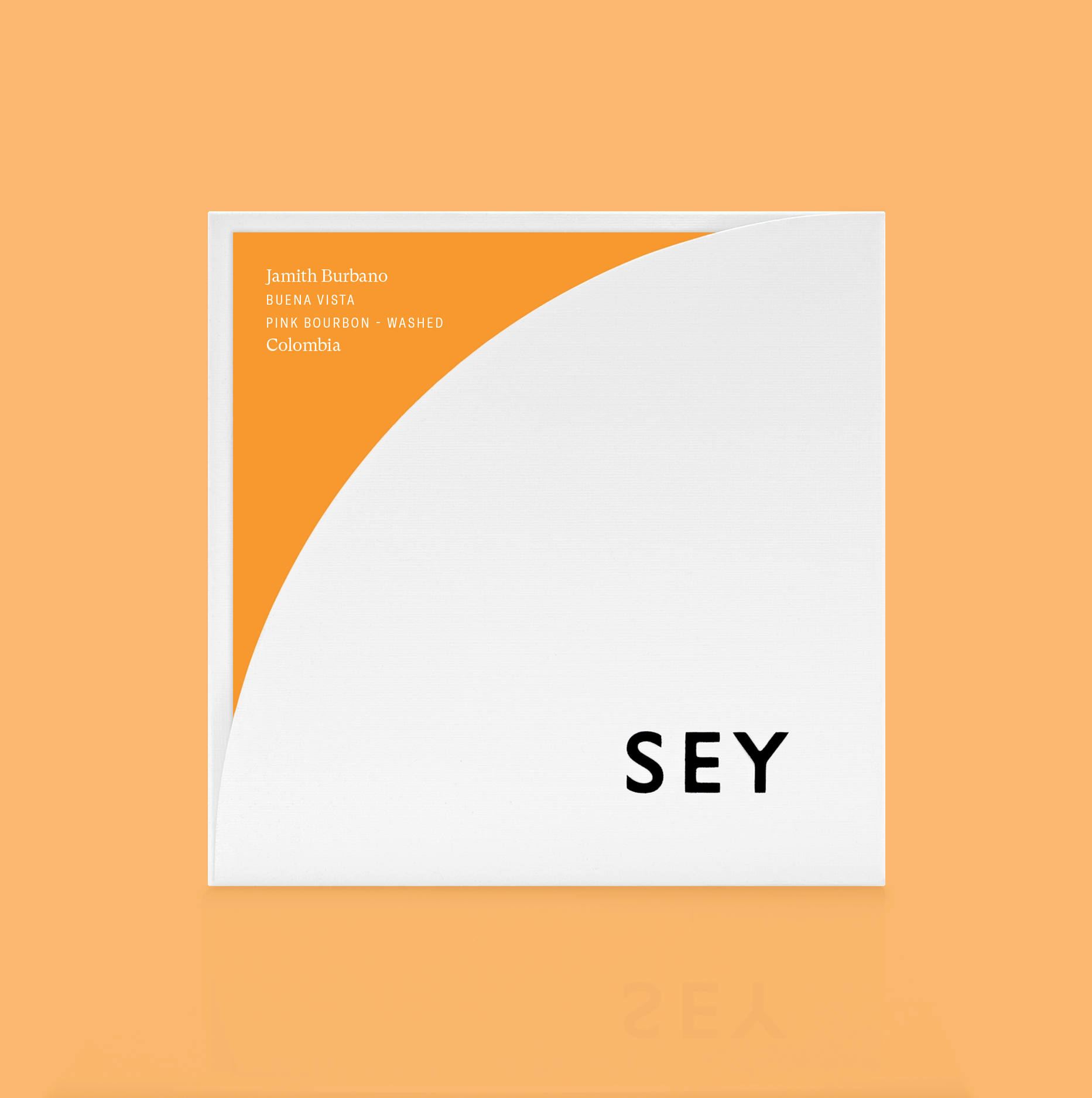 Jamith Burbano
BUENA VISTA
PINK BOURBON - WASHED
Colombia
Jamith is an inspiring young producer in his second year working with the Monkaaba project, and it is a pleasure to offer his coffee again this year. In the cup we find ripe melon, white grape, and milk chocolate.
REGION
Alto de Las Chinas, San Agustín, Huila
PROCESSING
Hand-picked at peak ripeness every three weeks. Floated to further remove defects. Held in cherry to ferment for 24 hours. Depulped. Dry fermented in tile tanks for 36 hours. Washed and soaked in clean water for 12 hours. Dried on a solar dryer for 18 days.
ABOUT JAMITH BURBANO
Like many in San Agustín, Jamith's journey in coffee has been long. However, his has taken him all over Colombia. At 12 years old, he began working on his family's farm collecting cherries. As part of a family tradition, he moved around the country into other coffee-growing regions. By the age of 15, he made his way to northern Huila and, later, to Andes and Bolivar in Antioquia. After ten years—at the age of 25—he finally was able to begin his own coffee garden and planted his first 1,000 Caturra trees. He is now producing primarily Pink Bourbon and San Bernardo on his small, 2-hectare (~5 acre) garden plot.
ABOUT PINK BOURBON
Pink Bourbon is a relatively new variety being grown primarily in and around Huila, Colombia. The variety has been identified genetically as an Ethiopian Landrace, but unfortunately, we cannot be any more specific as to its origins until there is a larger genetic database.

Pricing Details
Farm Gate (Local; Green)
2.9MM COP/Carg
Farm Gate (USD; Green)
~$7.44/KG
FOB
$7.88/KG
FOT
$12.33/KG
The cost of getting a coffee from cherry to beverage varies enormously depending on its place of origin and the location of its consumption. The inclusion of price transparency is a starting point to inform broader conversation around the true costs of production and the sustainability of specialty coffee as a whole.