Janet Trujillo Barranquitas
BARRANQUITAS
FIELD BLEND - WASHED
Colombia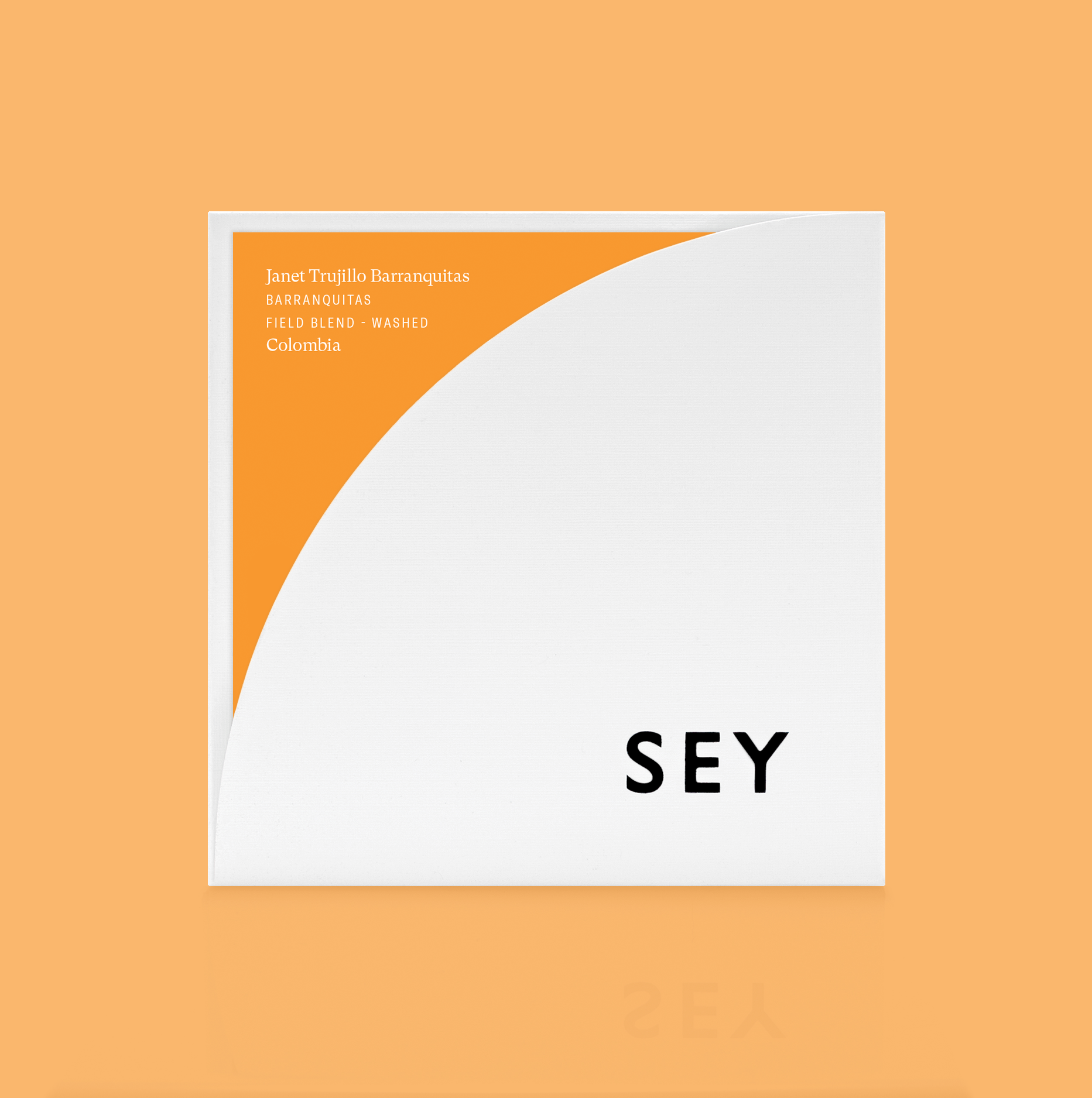 Janet Trujillo Barranquitas
BARRANQUITAS
FIELD BLEND - WASHED
Colombia
Tarqui has quickly become one of our favorite regions in Huila over the last two years. We've had a difficult time exploring this region, but with the help of Esnaider Ortega and the Monkaaba Project, we're finally able to begin taking a deeper look. Most interesting to note here is just how cold the temperatures are, with microclimates at the farms approaching freezing. In this cup we find currant-like acidities, intense complexity, and tropical sweetness.
VARIETAL
Castillo, V. Colombia, Caturra
REGION
Ricabrisa, Tarqui, Huila
PROCESSING
Hand picked at peak ripeness. Floated to further remove defects. Held in cherry for 12 hours. Depulped. Washed. Dry fermented for 66 hours in sealed bags. Washed. Dried until moisture reaches ~10%.
ABOUT JANET TRUJILLO BARRANQUITAS
Janet is one of an extended family of producers that we've had the pleasure of working with. They've faced a rocky road in their journey towards selling their coffee on the specialty market, as their farm is located extremely far even from the nearest town. Janet is one of the smallest producers of the group, and it is our pleasure, with the help of Monkaaba, to do our part in bringing her coffee to the international market.
ABOUT THIS FIELD BLEND
This is a field blend of the three most commonly grown varieties in Colombia: Castillo, V. Colombia, and Caturra. Both Castillo and V. Colombia are Catimor hybrids, which give them high disease resistance. Caturra, on the other hand, is a natural mutation of Bourbon, and is very susceptible to disease.

Pricing Details
Farm Gate (Local)
2.2MM COP/Carga
Farm Gate (USD)
~$5.90/KG
FOB
$8.71/KG
FOT
$11.44/KG
The cost of getting a coffee from cherry to beverage varies enormously depending on its place of origin and the location of its consumption. The inclusion of price transparency is a starting point to inform broader conversation around the true costs of production and the sustainability of specialty coffee as a whole.