Janja Hill
FIELD BLEND - WASHED
Rwanda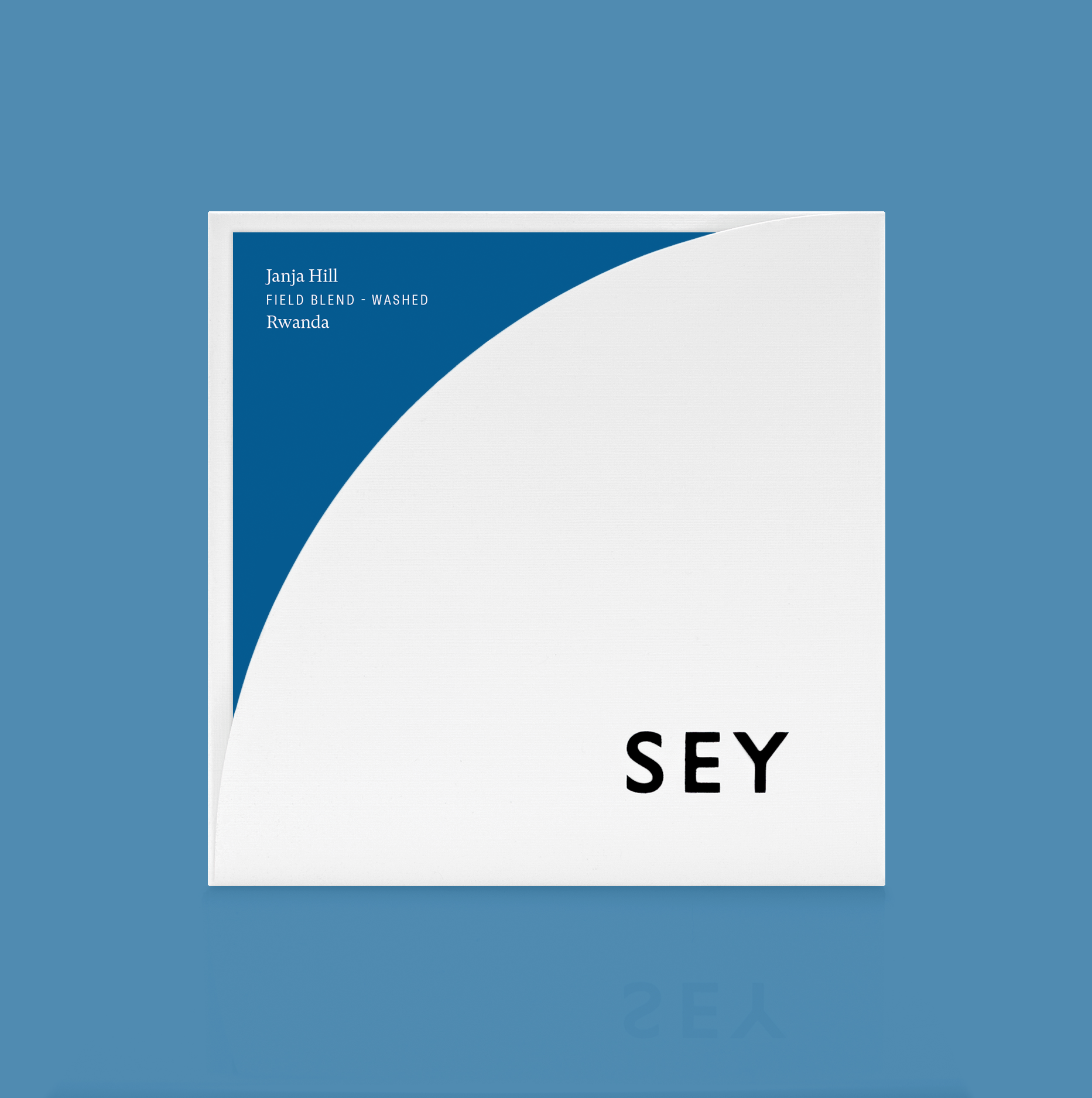 Janja Hill
FIELD BLEND - WASHED
Rwanda
This is our first Rwandan release in a number of years. We have been looking for ways to start working in Rwanda, and this project was exactly what we were looking for: smaller separations, localized terroir, and increased quality. In this cup we find the classic Rwandan profile of purple fruit, black tea, and citrus.
Region
Gakenke District, Northern Province
Processing
Hand sorted for peak ripeness. Floated to further remove defects. Depulped. Dry fermented for 24 hours. Washed in grading channels to separate by density. Soaked for an additional 12 hours. Dried until moisture reaches ~10.5%
ABOUT JANJA HILL
This lot is a part of a brand new project that is interested in increasing the traceability of Rwandan coffee. The coffee industry in Rwanda has traditionally operated very similarly to that of Ethiopia, with centralized washing stations that buy full cherry from all of the little coffee farms in the area. The coffee is then blended together and sold as coffee from that particular washing station. The Rwandan coffees we are working with have been separated out and are traceable to specific hills. At this point we don't know much about these hills or their unique terroir, but we are unbelievably excited for the learning that has begun.
ABOUT THIS FIELD BLEND
Varieties in Rwanda are not exactly straightforward. We know that Red Bourbon, Mibirizi, and BM139 (Bourbon Mayaguez 139) are being cultivated; however, we don't know at what relative percentages. Based on the history of production in Rwanda, there is also likely some SL34 being grown as well.

Pricing Details
Farm Gate (Local)
450 RWF/KG
Farm Gate (USD)
~$5.98/KG
FOB
$6.76/KG
FOT
$9.84/KG
The cost of getting a coffee from cherry to beverage varies enormously depending on its place of origin and the location of its consumption. The inclusion of price transparency is a starting point to inform broader conversation around the true costs of production and the sustainability of specialty coffee as a whole.