Jhon Alexander Montoya
LA ESTRELLA
CHIROSO - WASHED
Colombia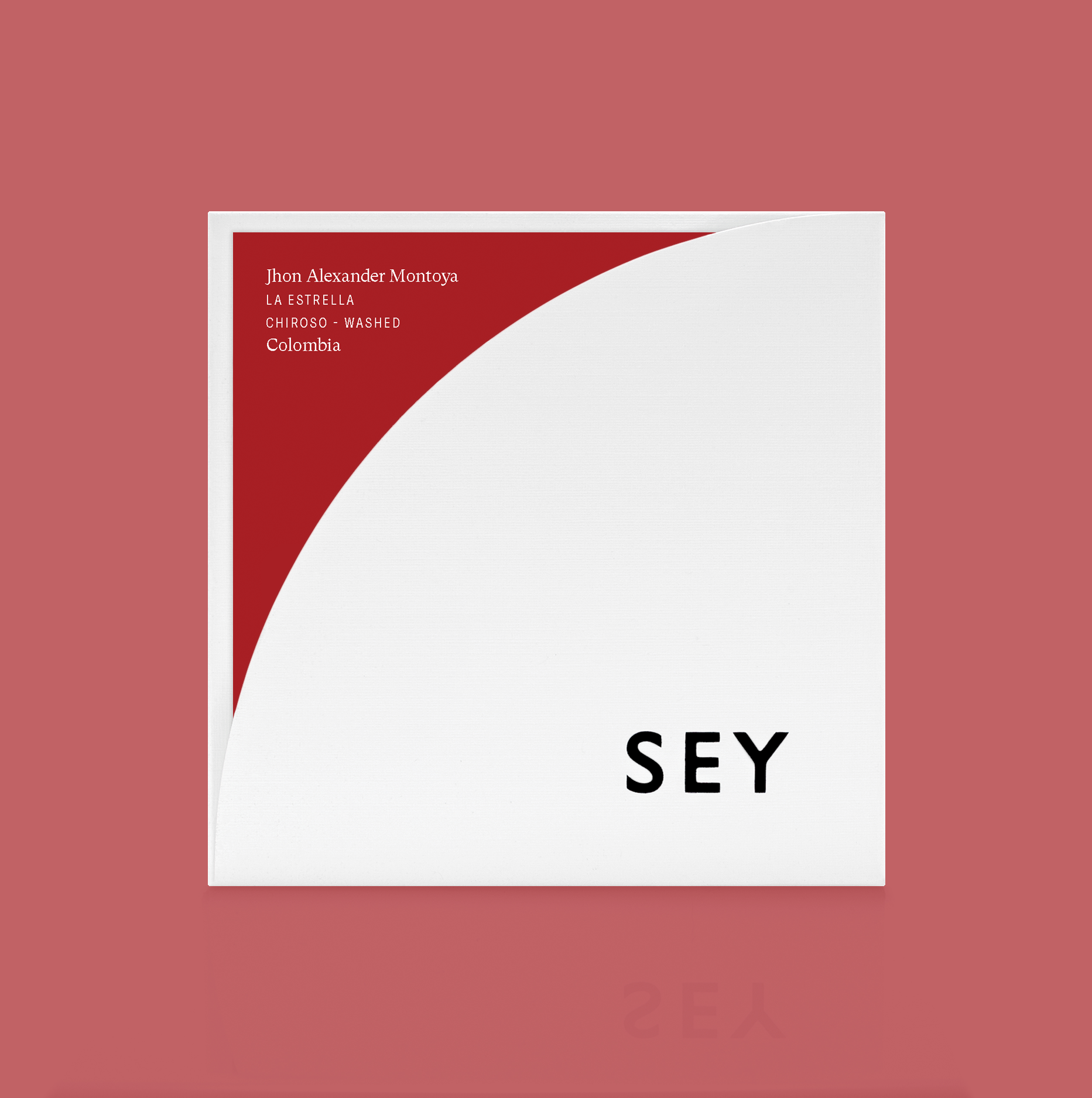 Jhon Alexander Montoya
LA ESTRELLA
CHIROSO - WASHED
Colombia
Chirosos from Urrao have become some of our favorite coffees in Colombia, with cup profiles much like those of Ethiopian Landraces and florality similar to that of Gesha. In the cup we find an exceptionally clean effervescent profile of yellow and orange tropical fruit, jasmine, and red berries.
PROCESSING
Hand picked at peak ripeness. Floated to further remove defects and depulped on the day of harvest. Depulped coffee is collected and fermented over the course of five days in a process called 'cochada'. Dried on raised beds until moisture content reaches ~10.5%.
ABOUT CHIROSO
Chiroso is a new variety being grown primarily in the region of Antioquia, Colombia. We only started hearing about its cultivation a couple of years ago, but because of its cup quality potential it is beginning to spread. The variety has been genetically identified as an Ethiopian Landrace, but we unfortunately cannot get any more specific than that at this time. We have been working very hard building a buying program in the region of Urrao specifically around the variety of Chiroso. We still don't know where or how this variety came to be cultivated in this particular region, but its cup quality is extraordinary. We will be working with our exporting partner The Coffee Quest to continue developing this project, and hope that we'll be able to bring you more of this special coffee from this special region year after year.

Pricing Details
Farm Gate (Local)
3.2MM COP/CARGA
Farm Gate (USD)
~$8.21/KG
FOB
$10.63/KG
FOT
$13.76/KG
The cost of getting a coffee from cherry to beverage varies enormously depending on its place of origin and the location of its consumption. The inclusion of price transparency is a starting point to inform broader conversation around the true costs of production and the sustainability of specialty coffee as a whole.