El Diviso
JHON EDISON MOLANO
FIELD BLEND - WASHED
Colombia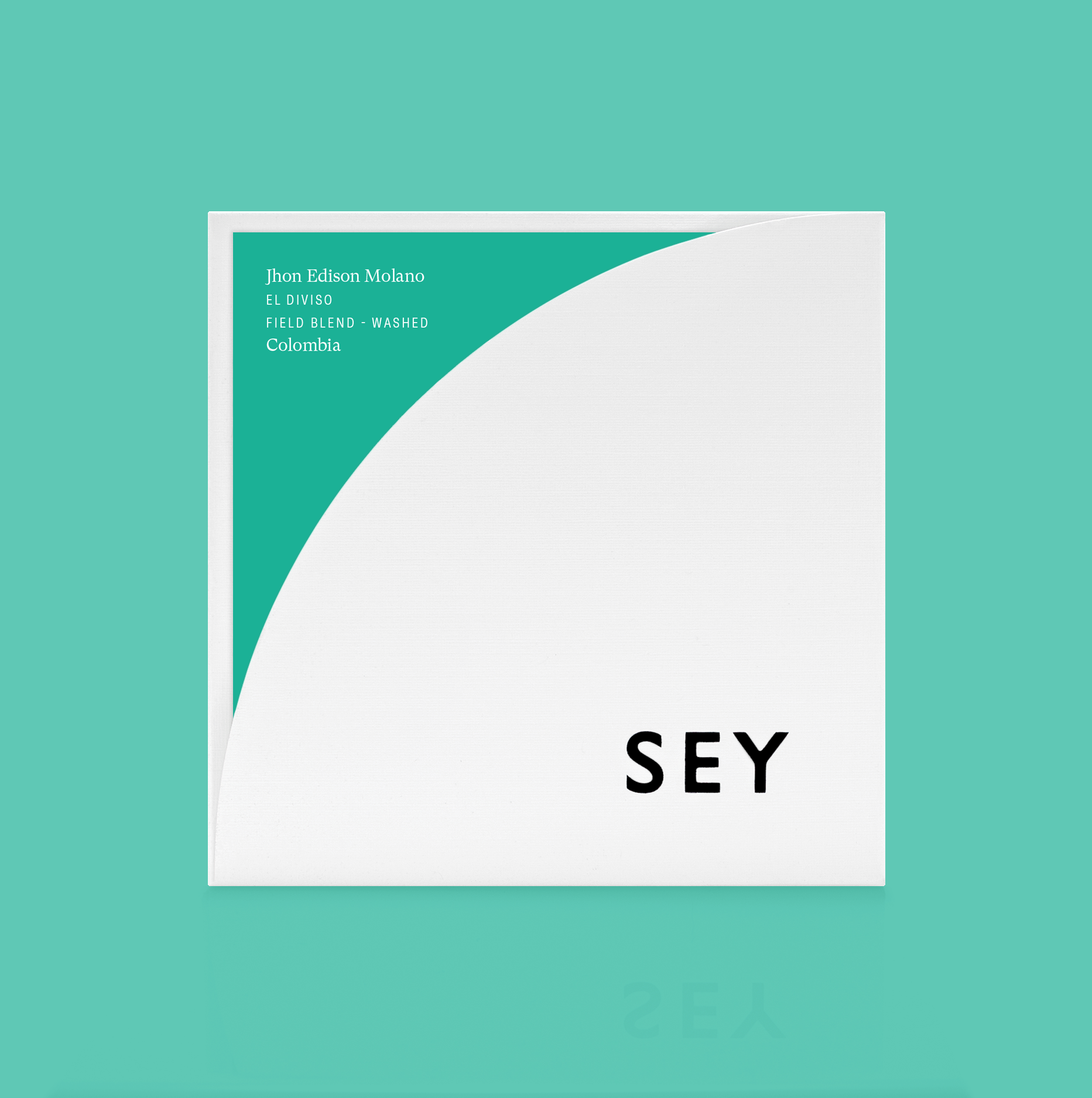 El Diviso
JHON EDISON MOLANO
FIELD BLEND - WASHED
Colombia
This selection comes from the son of coffee producing legend Ivan Molano. We are passionate about supporting younger generations of producers, and it is an honor to share this lot with you. In the cup we find a very easy-drinking sweetness with a balanced yet articulated acidity.
VARIETAL
Caturra, V. Colombia, Castillo
PROCESSING
Hand picked at peak ripeness. Floated to further remove defects. Depulped. Dry fermented for 35 hours. Dried on raised beds for 30 days.
ABOUT JHON EDISON MOLANO
Jhon Edison Molano has been a good friend for a number of years now. Whenever we are in Colombia he always makes a point to travel to where we are to say hello and participate in cuppings and conversation. He is a young producer with tremendous potential, and we are very happy and excited to present his coffee to the world.
ABOUT THIS FIELD BLEND
This is a field blend of the three most commonly grown varieties in Colombia: Castillo, Variety Colombia, and Caturra. Both Castillo and V. Colombia are Catimor hybrids, which give them high disease resistance. Caturra, on the other hand, is a natural mutation of Bourbon, and is very susceptible to disease.
Pricing Details
Farm Gate (Local)
2MM COP/CARGA
Farm Gate (USD)
$5.87/KG
FOB
$9.40/KG
FOT
$11.56/KG
The cost of getting a coffee from cherry to beverage varies enormously depending on its place of origin and the location of its consumption. The inclusion of price transparency is a starting point to inform broader conversation around the true costs of production and the sustainability of specialty coffee as a whole.