José Osorio
FINCA BIANCA
FIELD BLEND - WASHED
Colombia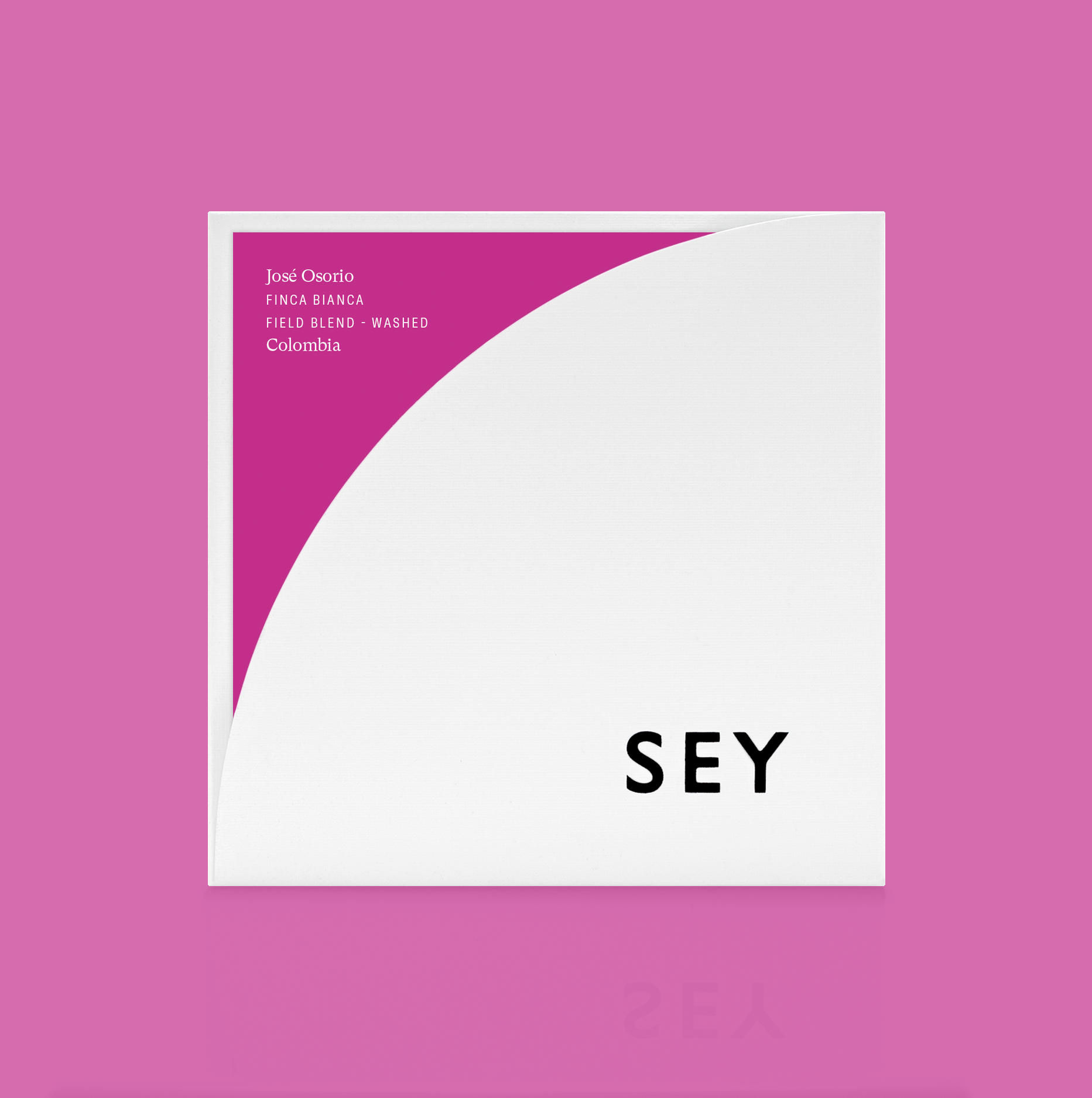 José Osorio
FINCA BIANCA
FIELD BLEND - WASHED
Colombia
Tarqui is a newer region of Huila for us to be working in, and we're excited to be sharing our exploration with you. This selection is illustrative of the effects longer fermentation times can have on flavor profile. In the cup we find a very sweet and more fruit forward profile of grape and berries, a subtle citrus acidity, and a delicate florality.
VARIETAL
V. Colombia, Castillo, Caturra
REGION
Triunfo, Tarqui, Huila
PROCESSING
Hand picked at peak ripeness. Floated to further remove defects. Depulped. Dry fermented for 36 hours. Washed twice in clean water. Dried on raised beds for 15-20 days.
ABOUT JOSE OSORIO
This selection is a lovely example of the compounded effects of slightly longer fermentation times and microclimate temperature variation. We generally separate coffee into two major categories based on processing: washed and natural. Within these two different methodologies, however, there are an incalculable number of variables in play. For example, the specific ecology in and around a specific farm can vary widely, and the ambient temperature at the time of processing directly affects the speed of fermentation. The list of such variables is long, but the important thing to try and understand is how these variables influence final cup profiles. This coffee is an interesting example of bringing out more fruit-forward qualities through slightly longer fermentation, even though this is technically a washed coffee.
ABOUT THIS FIELD BLEND
This is a field blend of the three most commonly grown varieties in Colombia: Castillo, Variety Colombia, and Caturra. Both Castillo and V. Colombia are Catimor hybrids, which give them high disease resistance. Caturra, on the other hand, is a natural mutation of Bourbon, and is very susceptible to disease.
Pricing Details
Farm Gate (Local)
2MM COP/CARGA
Farm Gate (USD)
$5.66/KG
FOB
$9.50/KG
FOT
$11.23/KG
The cost of getting a coffee from cherry to beverage varies enormously depending on its place of origin and the location of its consumption. The inclusion of price transparency is a starting point to inform broader conversation around the true costs of production and the sustainability of specialty coffee as a whole.