Jose Roman Rodriguez
LA HERMOSA
FIELD BLEND - WASHED
Colombia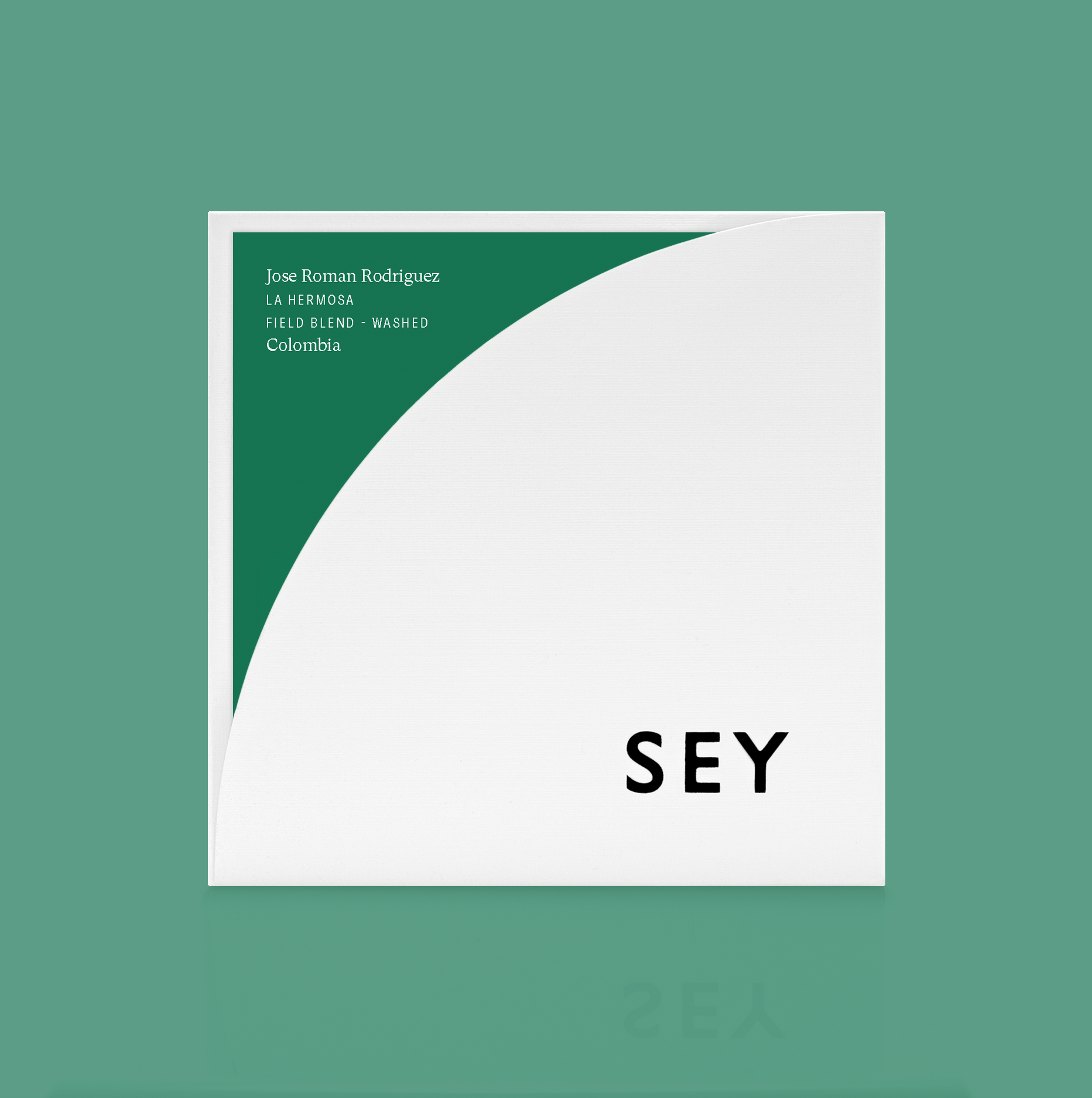 Jose Roman Rodriguez
LA HERMOSA
FIELD BLEND - WASHED
Colombia
This selection comes from one of the first places and producer groups we visited in Colombia, and from some of the highest elevations in Garzón. In the cup we find excellent sweetness, ripe cherry, lemon zest, and milk chocolate.
VARIETAL
Caturra & Colombia
REGION
Villa Rica, Garzón, Huila
PROCESSING
Hand picked at peak ripeness. Floated to further remove defects and depulped on the same day of harvest. Dry fermented on tile for 24 hours. Dried on raised beds until moisture content reaches ~10.5%.
ABOUT JOSE ROMAN RODRIGUEZ
Jose is a new producer for us, however, his farm is located in one of the areas that we have been working in the longest. Jose has been working with and selling coffee to OSITO—one of our exporting partners in Colombia—from the very beginning. Jose and his family have some of the highest elevation farms in the area, and we're very excited to see how these coffees and partnerships continue to develop.
ABOUT THIS FIELD BLEND
This is a field blend of two of most commonly grown varieties in Colombia: Variety Colombia and Caturra.V. Colombia is Catimor hybrid, which give it high disease resistance. Caturra, on the other hand, is a natural mutation of Bourbon, and is very susceptible to disease.

Pricing Details
Farm Gate (Local)
2.6MM COP/CARGA
Farm Gate (USD)
~$7.26/KG
FOB
$9.13/KG
FOT
$11.89/KG
The cost of getting a coffee from cherry to beverage varies enormously depending on its place of origin and the location of its consumption. The inclusion of price transparency is a starting point to inform broader conversation around the true costs of production and the sustainability of specialty coffee as a whole.