Juan Carlos Velez
MEJORADO - WASHED
Ecuador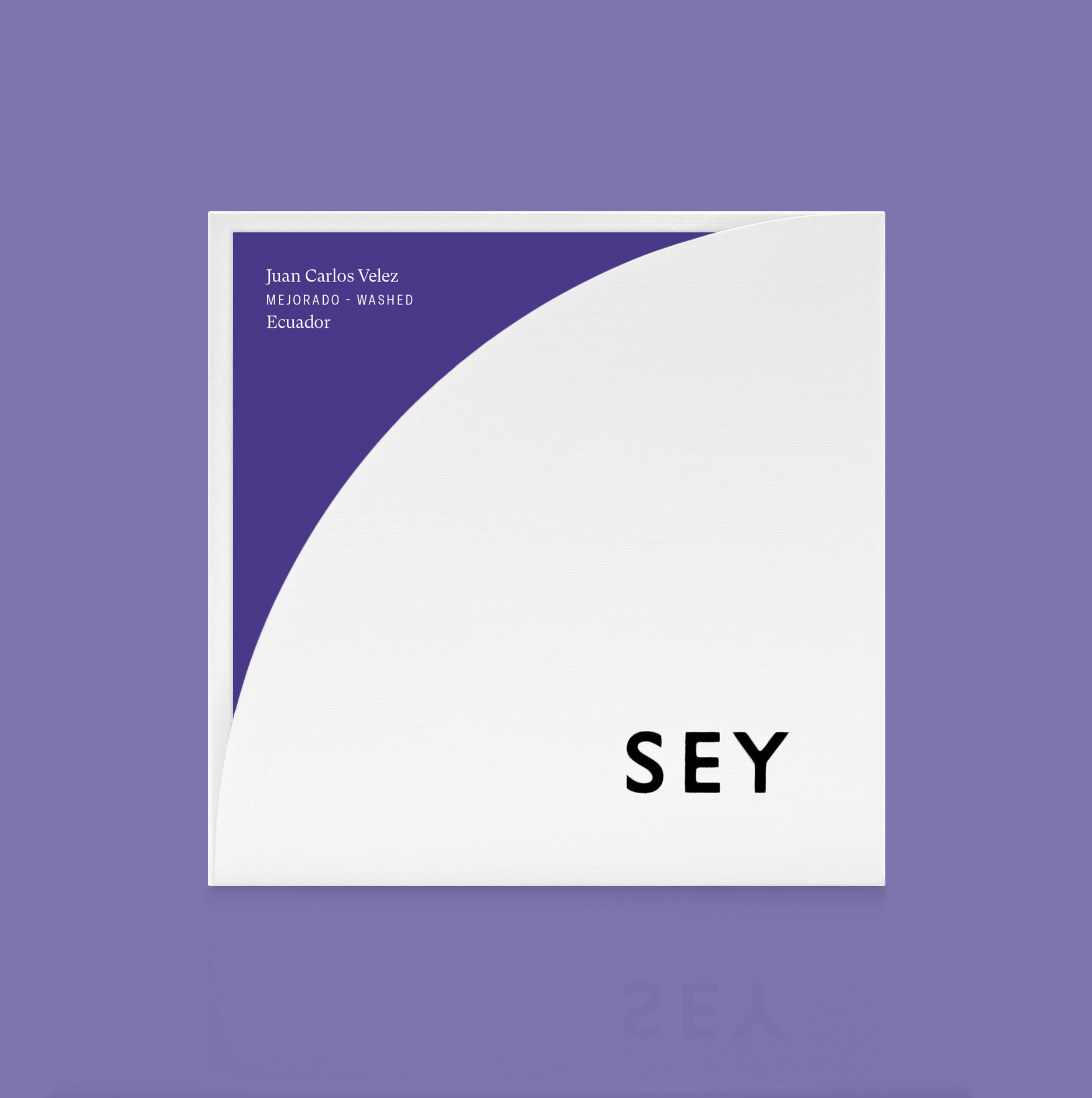 Juan Carlos Velez
MEJORADO - WASHED
Ecuador
This farm and producer are literally connected to the now famous Hacienda La Papaya. This region of Ecuador produces some of the very best coffees in the world; specifically the Mejorado variety. In the cup this coffee sings with florality, refreshing mint, and stone fruit.
REGION
La Papaya, Saraguro
PROCESSING
Hand picked at peak ripeness. Floated to further remove defects and depulped on the day of harvest. Fermented in tile tanks for 18-24 hours. Dried for 18 days on raised beds.
ABOUT JUAN CARLOS VELEZ
We have been working with Juan Peña and his coffee from La Papaya on and off now for quite a long time. He has now began his own exporting company, and we're extremely excited to support and be a part of it. This is the first year we were introduced to the coffee from Juan Carlos, and it is exceptional. He has been friends with Juan Peña for a very long time—going back to the rose business that first got them both started growing coffee. Juan Carlos' farm sits directly next to La Papaya, and the two have been innovating together in growing, processing, and variety propagation for a number of years now with a simple goal: to produce the best, highest quality coffee possible.
ABOUT MEJORADO
Mejorado is a very unique variety mainly grown in Ecuador. Though it is commonly misnamed Typica Mejorado, we now know—due to genetic testing by World Coffee Reseach—that it is actually a Bourbon variety cross-pollinated with an Ethiopian Landrace variety.

Pricing Details
Farm Gate
~$13.21/KG
FOT
$18.71/KG
The cost of getting a coffee from cherry to beverage varies enormously depending on its place of origin and the location of its consumption. The inclusion of price transparency is a starting point to inform broader conversation around the true costs of production and the sustainability of specialty coffee as a whole.